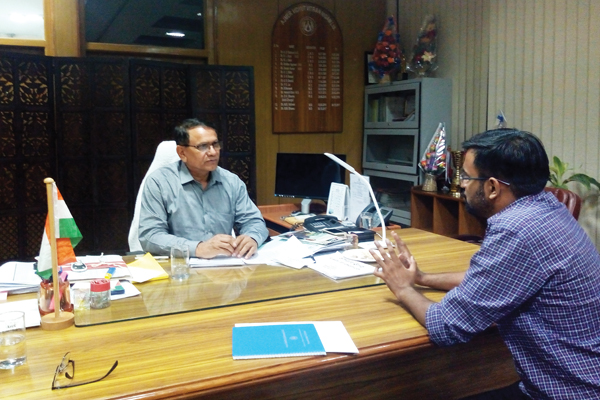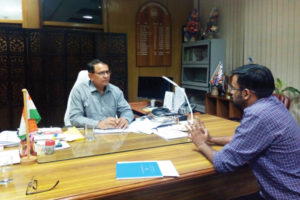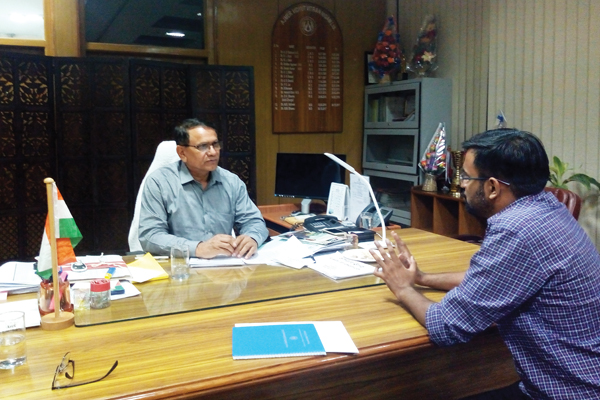 A total of 36 towns, over a populace of 15,000, have been selected to undertake smart metering exercises. Around 8,000 feeders will be installed in rural areas in next two months, says B M Bhamu, Managing Director, Ajmer Vidyut Vitaran Nigam Limited (AVVNL) in conversation with Kartik Sharma of Elets News Network (ENN).
How is AVVNL ensuring power distribution across Rajasthan?
AVVNL is covering 11 districts of Rajasthan, from Jhunjhunu to Banswada. It covers Jhunjhunu, Sikar, Nagaur, Ajmer, Bhilwara, Rajsamand, Chhittorgarh, Pratapgarh, Udaipur, Banswada and Doongarpur. I joined as Managing Director in October, 2017. The main challenges before me were how to reduce the losses though ICT interventions, to reduce the electricity theft, and reduce the accidents. For that, we divided all the consumers into four main categories-A, B, C and D. A category consumers have houses having air conditioners. B category consumers means people having Big Houses, C means Common Houses and D means Down Houses. We counselled the consumers of C and D category so that they don't involve in electricity thefts. We suggested them about the use of LED lights which lowered their electricity bills as well. We also destroyed their tools/weapons through which theft was taking place. We started the weekly feeder patrolling system. The distribution, the Low Smart Power via Smart Technology in Rajasthan Tension (LT) line and all the consumers were covered in this patrolling. Consumers felt that their feeder was being cared for and they hence started avoiding thefts.
For A category consumers, an in-house evaluation was done to check where they were misusing electricity and the particular time of the power's misuse. We did the same for the B category consumers. When A and B category consumers were punished, C and D category consumers also got alerted. Within six months of my joining, I have reduced the losses by five per cent.
How are you creating awareness to stop the power thefts and electricity conservation?
There are 3,620 panchayats in my area where we completed the awareness campaigns on 'The Electricity Related Accidents and Misuse'. We did meetings with the commoners and tried to engage them through dialogues. We made a list of 21 points on why accidents are happening. For example, grass and paddy used to touch the high voltage electricity lines when being taken on tractors. This was a major cause of accidents. We educated farmers on this. We constructed boundary lines of transformers situated in the densely populated areas. It was done through Bhamashah scheme money. We named the project as 'Protection Wall from Buhana to Banswada' project. Through these initiatives, we were able to reduce the power-related accidents by 50 per cent. We were paying average compensation of Rs 2 lakh daily earlier which has greatly reduced due to these measures.
We trained our staff in safety measures. Safety is our prime responsibility and concern now. Our Integrated Power Distribution System (IPDS) is for urban areas. We are building 33 KV sub stations. We are strengthening our systems, more transformers are being set up, etc. When I joined here, 23,000 agriculture connections were lying pending. We have paved the way for 16,000 such connections that too in tribal areas. A superintendent engineer has been posted in these areas so that tribals don't feel any hassle in getting connections. This month, we are going to give 4,000 new connections. Our revenue realisation is over 100 per cent in major areas now.
What IT interventions have been done in Smart Metering?
We have launched complaint centres in Rajasthan. Our toll-free number-1800- 180-6565-is also available for consumers. Our National Complaint Number-1912-is also functioning. We are handling these centres smartly. We have started a mobile application where consumers can see their entire data on the application. Grievances like demand for new connection, faults, etc, can be requested on this application. We have tied up with Paytm and Mobkwik to facilitate online payments. Customers can easily pay bills through this. Our Enterprise Resource Planning.
Application is soon going to be live, where our entire management system will be online. We have selected 36 towns over a population of 15,000 where we will undertake smart metering exercises. Around 8,000 feeders will be installed in rural areas in next two months. In this way, we have tried to modernise and smart the Ajmer's discom department. Our focus is currently on Nagaur district. If the losses from this district are taken care of, the total losses will be less than 15 per cent.
Water, electricity and roads are directly related to common man's welfare, what initiatives have you undertaken on these issues?
The common man is ready to pay electricity charges, provided he gets electricity 24X7. There is a set of consumers who want to get 24X7 electricity but they don't want to pay. Third set of consumers wants 24X7 electricity. But they don't have capacity to pay bills. We need to change the public mindset of being reluctant to pay charges. These consumers amount to 70 per cent of the total consumers. We have given Ajmer's power franchise to Tata Power recently. People are used to the government structure. They might take time to get adujsted to the private players in this sector. Our Government employees have become digitally smart.
What citizen initiatives are advisable to save power?
The Power can be saved through proper metering. People mindset also needs to change. In agriculture segment, electricity is getting misued which needs to stop. LED is a very big revolution which is saving energy. Every year Cumulative Aggregate Ratio is getting down due to the installation of LED lights.