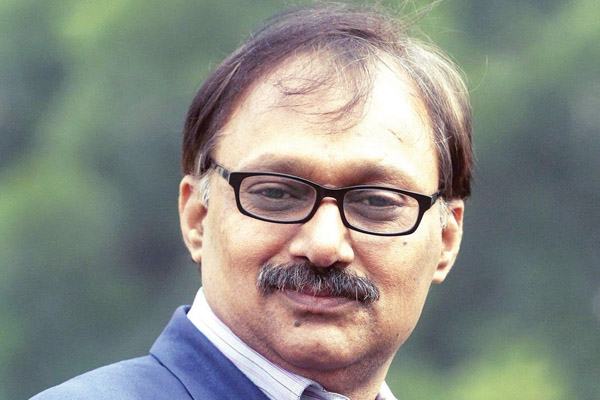 To make a city clean and green, its effective waste management is significant. A Green Plan is being prepared for Gurugram city under which the city's beautification is also proposed, says Sudhir Singh Chauhan, Senior Town Planner, Municipal Corporation of Gurugram in an interview with Gautam Debroy of Elets News Network (ENN), while sharing active participation of citizens, civic bodies, private organisations and NGOs will help Gurugram shape up as a Smart City.
How do you view the concept of building Gurugram as a Smart City?
Gurugram is already a smart city. But we are doing so many other things to make the city smarter. Smart city means a city which is sustainable and the services provided by the agencies are without any flaw and queue. For better cooperation among citizens and government, we are trying to provide 80 per cent of the services online. The services include building plan approval, taxation, billing and tender processing. More or less, we can say that for most of the processes we are working online.
In Gurugram City, there are lots of issues like transportation, waste management etc. Do you think the construction in Gurugram is one of the major factors for all such problems?
For Gurugram, the situation is different. It is a Millennium City, a city of hope. It is the IT city in the whole Delhi-NCR region. Gurugram is not a city of Haryana only, it is a global city. Being an international city, the city is expanding very fast due to which some key aspects are lagging behind. We are chasing those aspects and trying to bridge the gap very soon. Many agencies including GMD and Municipal Corporation are working to address the problems and soon the city will be worth living as one of the Smart Cities.
"For Gurugram, the situation is different. It is a Millennium City, a city of hope. It is the IT city in whole Delhi-NCR region. Gurugram is not a city of Haryana only, it is a global city."
What are the different areas, the corporation is focussing on?
Gurugram Municipal Corporation is endeavouring in most of the fields nowadays. We are into health and running a diagnostic centre in Sector-39 of Gurugram. We are also building two hospitals in association with GMDA, of which one is a 500-bed hospital. We have also received 800 acres of land from HUDA. We are having a street vending project for the livelihood of street vendors. We are planning for a photographic museum where the pictures, older than 100 years, will be preserved. We are coming up with a cultural centre which will be the hub of performing arts and to encourage people's interest in regional arts and the culture. Besides, we are having development and road projects. There is a development project of around Rs 140 crore undertaken by us underpass at three major locations — IFFCO Chowk, Hero Honda Chowk and Rajiv Chowk in Gurugram, will be constructed by us. Authorities have now cleared Dwarka Expressway. We will also start constructing a multi-level parking very soon.
Being a Senior Town Planner in Gurugram Municipal Corporation, what can be done to attract more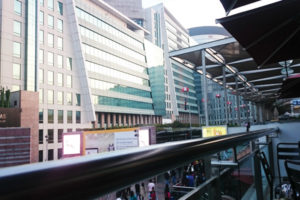 real estate agencies and builders to construct flats, houses and develop living spaces?
Nowadays the by-laws in the city are better than the earlier ones. Every waste generator (the builders and societies) have to take the sanction for proper waste management before constructing a building. Eco Green – a Chinese Company has been given the task of waste management and they are also using the waste to generate electricity. To make a city clean and green, it is very important to manage the waste effectively. We are also developing a green plan for Gurugram city under which beautification of the city is also proposed. We are also renovating different ponds in Gurugram. We are trying to enhance the natural beauty by planting more and more plants and many NGOs are also helping us in this regard. As there is a good number of high rise building in the city, we are encouraging Resident Welfare Associations (RWAs) to construct Rain Water Harvesting plant and compost plant for each building.
How important is the participation of private and public players for developing a smart city?
It is tough to realise the dream of smart cities only with the contribution from the Government or civic bodies. We are encouraging RWAs and NGOs to participate at the greatest level. We have asked RWAs to renovate the community centres and parks around them for this cause.
What major challenges you are facing in developing Gurugram as a Smart City?
The biggest challenges we are facing is the lack of manpower. We are outnumbered in terms of workforce required for development projects with respect to the population growth. We do have plans but due to lack of manpower, we are lagging behind.
Gurugram Municipal Corporation along with Elets Technomedia Pvt Ltd is coming up with a smart city summit on February 1. How do you think the summit will help in exchange for best ideas for developing a Smart City?
Knowledge is power and if we are not exchanging the ideas, we will not get the knowledge. We shouldn't be blindfolded and always ready to accept the ideas from even a child. Exchange of ideas actually enhances the capacity and leads to a sustainable vision.