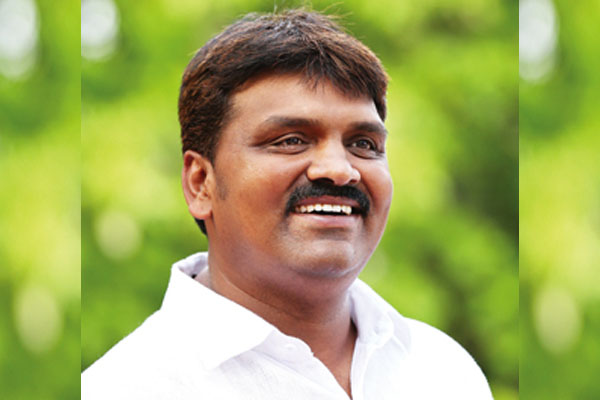 GHMC is incurring huge expenditure on current consumer Charges and maintenance of street lights. To reduce the expenditure on street lights, it is proposed to replace existing conventional street lights with energy efficient LEDs in GHMC, says Shri Bonthu Rammohan, HW Mayor, Greater Hyderabad Municipal Corporation (GHMC), in an interview with Elets News Network (ENN).
What are the engineering initiatives undertaken by Greater Hyderabad Municipal Corporation (GHMC) to improve the roads?
White Topping is a new technology of providing cement concrete overlay on the existing damaged and distressed BT roads with a purpose either to restore or to increase the load carrying capacity or both, of the existing pavement and to prevent frequent damage of roads. GHMC, as an initiative, adopted the above technology and took up the pilot projects of laying 2 White Topping Cement roads on Road.No.10, Banjara Hills (1,050 meters) and PG Road Secunderabad (1,100 meters).
After successful laying of these road stretches, the Government of Telangana and GHMC had formulated proposals for laying of White Topping Over Lay over BT Roads in several important stretches in the city. Accordingly, 53 roads have been prioritised for taking up White Topping Overlay over BT Roads in a phased manner.
White Topping roads have a design life of 15-20 years, they do not require maintenance for about 15 years. White Topping roads along with provisions of footpaths, shoulders, storm water drain with proper camber correction and all other utility ducts are more sustainable. These have long life, low maintenance, low lifecycle cost, with improved safety and environmental benefits.
Will you also highlight your LED light project?
GHMC is incurring huge expenditure on CC Charges and maintenance of street lights. To reduce the expenditure on street lights, it has proposed to replace existing conventional street lights with energy efficient LEDs in GHMC. Government of Telangana has already issued orders for implementation of energy conservation and efficiency measures in Greater Hyderabad Municipal Corporation on annuity basis through EESL (A Joint Venture Company of PSUs of Ministry of Power, Government of India).
Accordingly EESL was addressed to come forward for conclusion of agreement with smart luminaries specifications.
EESL installed equipments with smart features like weather station, instant photo shoot, dimming technology and Wi-Fi etc for 12 numbers. Street lights from "Hi-tech city to Kavuri Hills X Road via Ridge Hotel". The LED lights and dimming technology provided by EESL is satisfactory.
Multi-level parking complex is also an ambitious project. What are your plans?
There is a severe parking problem, giving nightmares to tourists, as well as the frequent visitors to the old city.
Starting from Afzalgunj to Charminar, there are no options left for tourists and locals to park their vehicles, except a private parking inside the Old Charminar Unani hospital. The vehicles are parked haphazardly not only causing inconvenience to the motorists but also to the pedestrians. Hence, multi-level parking complexes are proposed to fulfil the ever-increasing demand for parking facilities in the area at two locations viz, Old Pension Payment Office and Vacant Charminar RTC Depot.
The multi-level parking system requires minimum space for construction. It is one of the most unique ways of parking lots of cars without the need for a lengthy driveway and huge space which helps in accommodating maximum cars in a limited space.
Parking a car in a multi-level parking system is hassle-free for a driver as well. Since such parking systems minimise the risks of theft or vandalism, it consequently minimises the tensions of the user. One need not to worry about the car as long as it is parked. Such parking systems are very comfortable to use.
The GHMC has an Integrated Solid Waste Management (ISWM) facility under BOOT Mechanism for processing and disposal of waste.
Moreover, having small scale commercial establishments like shops or godowns etc in the multi-level car parking and other related necessary components wherever possible makes it commercially viable. Tenders are invited to develop a parking complex in partnership with the Concessionaire with environmentalfriendly and modern amenities and facilities on Build, Operate and Transfer (BOT) basis under the Public Private Partnership (PPP) Mode. Pre-bid meetings are in progress.
Tell us the level of sensitisation that GHMC could evoke towards Swachh Bharath mission among the citizens?
The Greater Hyderabad Municipal Corporation (GHMC) consists of 150 wards with the population of about 87 Lakhs and extending to a total geographical area of 625 square kilometre (sqkm).
The GHMC generates about 4,500 Tonnes per Day of waste and in terms of the per capita of waste generation in the ULBs is about 0.5-0.70 kg/per day. The quantities of wastes are growing 5 to 10% annually and the collection efficiency is 100%. The overall composition of the municipal solid wastes is Organic – 50-60%, Inorganic and Recyclables 25% (paper 8.13, Plastic rubber- 9.22, Metal and Glass 1- 1.5%, Rags 4-4.5%, others- 4%) remaining inert material (20-25%).
The GHMC has an Integrated Solid Waste Management (ISWM) facility under BOOT Mechanism for processing and disposal of waste. The ISWM facility is under implementation since 2 February 2009. Until recently the waste is segregated mechanically and processed into compost and RDF at I SWM Project at Jawaharnagar. Presently, about 300 Metric Tonne (MT) per day of Compost and about 1,700 MT of RDF is being sold to industries for their furnaces. GHMC is paying `678 per ton per day as a tipping-fee to Concessionaire for processing and disposal of waste.
The ISWM project has planned to establish 48MW Waste to Energy (WtE) Plant but the proposal for 19.80MW is under government consideration. In GHMC area, one 11 MW power plant is being established by M/s RDF Power Projects Ltd, Bibinagar, Bhongir-Yadadri District with the capacity to process 700 MTD of waste. The plant is expected to be commissioned by June, 2017.
Open defecation or urination, individual household toilets, gender-based toilet facilities, formation of self-help groups, establishing waste deposition centers for domestic hazardous waste, door to door collections of waste are some of the significant components.