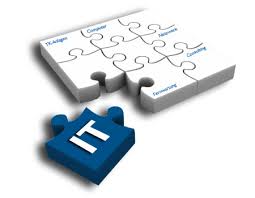 Chandigarh, October 12 – Haryana Government has reconstituted the State Technical Committee under the Chairmanship of Administrative Secretary of Electronics and Information Technology Department for co-ordination with the various government departments and organisations to achieve the objective set forth in Information Technology policy.
Managing Director, HARTRON, State Informatics Officer (SIO), NIC Haryana State Unit, Managing Director, Haryana Knowledge Corporation Limited (HKCL), Head State e-Mission Team (SeMT) and IT Advisor would be the Members of the Committee.
Experts of the Committee would be Director, CDAC, Mohali, two experts of NIC, Haryana Unit, not below the rank of Senior Technical Director or Technical Director to be nominated by SIO, NIC, Haryana, Head of Department Computer Science, Punjab Engineering College, Chandigarh, Director, National Institute of Electronics and Information Technology (NIELET) Centre, Chandigarh, Centre Head, Software Technology Parks Of India (STPI), Mohali and Director, National Institute of Technical Teacher Training and Research, Chandigarh.
Representatives of Finance Department and Administrative Reforms, Director, Economic and Statistical Analysis and concerned Administrative Secretary or Head of Department to whom specific agenda related would be the Special Invitee for the Committee and Joint, Special Secretary or Secretary of Electronics and Information Technology Department would be the Member Secretary of the Committee.
The role and functions of the Committee would include preparation of statewide technology architecture plan with a provision of yearly review covering technology standards, guidelines, best practices and policies related various IT areas and preparation of annual state IT plan. It would also review the departmental IT plan with respect to conformity to state IT Plan and State technology architecture plan, conformity to already approved IT plan of the Department, technical soundness, financial justification in that the proposed investment is a useful utilisation of funds for technology and the funding request appears to be adequate for accomplishing the purpose of the investment and online delivery of public services.
The Committee would also work towards identification of common standalone IT applications related to accounting, HR, payroll, document management, MIS and workflow and other standardisation across the state. Strategy for development, implementation and support of standard applications. It would provide support for the enterprise approach by making use of or adding to the state's common technical services and shared technical infrastructure. Minimisation of overlap or duplication among department of technical services, infrastructures or applications. The Committee would ensure compliance and compatibility with other statewide and national technology initiatives. It would look after evaluation of technology for identification of current de-facto standard technology, emerging technology and legacy technology for different IT application areas.
Follow and connect with us on Facebook, Twitter, LinkedIn, Elets video