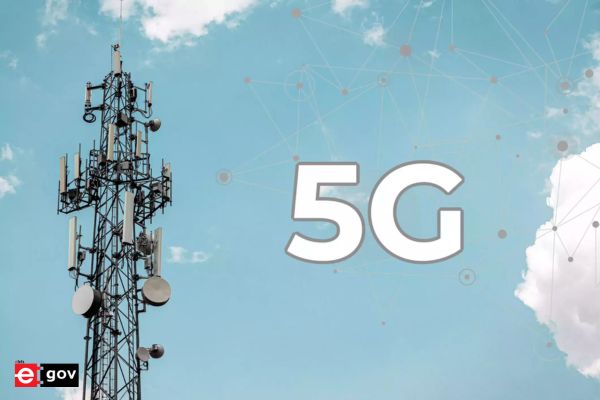 A recent report by staffing company TeamLease Services reveals that a significant number of companies in India are optimistic about the transformative potential of 5G technology in the world of work. Titled "India's 5G rollout: Revolutionising the People Supply Chain," the report is based on feedback from over 247 companies regarding the impact of 5G on employment.
The study found that over 80 percent of respondents anticipate the IT, banking, and financial services sectors to benefit greatly from the advent of 5G. This is expected to lead to job creation and opportunities for upskilling. The report highlights the positive outlook on employment prospects and upskilling, attributing it to substantial investments in the telecom sector, including the allocation of Rs 12,000 crore to the sector under the PLI scheme, with a quarter of the funds dedicated to creating new jobs.
Also Read | BSNL to roll out high-speed 5G services in April 2024
Kartik Narayan, CEO – Staffing at TeamLease Services, believes that these investments will inspire confidence in harnessing the potential of 5G, resulting in unprecedented job opportunities, driving innovation, and shaping a transformative future. The adoption of 5G is predicted to have a significant impact on industries such as BFSI, education, gaming, retail, and e-commerce.
The report also highlights that 46 percent of participants expect job creation ranging from 61 percent to 80 percent within the first year of 5G implementation. Telecommunications companies that embrace 5G solutions are seen as promising growth opportunities, leading to increased hiring for specialised roles related to network upgradation, migration, IoT/IIoT, mobility, network infrastructure, and network security.
Furthermore, the report emphasises the telecom industry's 28 percent demand-supply gap, underscoring the urgent need for comprehensive upskilling and reskilling initiatives. Encouragingly, 88 percent of employees express a preference for upskilling, demonstrating a strong desire to enhance their existing skill sets. Additionally, 11.2 percent of employees show a preference for reskilling, presenting significant opportunities in the job market for fresh talent.
In conclusion, the report highlights the expected impact of 5G on job creation over the next few years. 41 percent of respondents anticipate an impact of more than 80 percent on job creation during the initial three years of 5G rollout. Narayan predicts an 80 percent increase in tech-related jobs as the impending 5G rollout progresses.
"Exciting news! Elets eGov is now on WhatsApp Channels 🚀 Subscribe today by clicking the link and stay updated with the latest insights!"
Click here!