HDFC Bank has been working towards reaching to the last mile of the country. Not only in urban and semi urban areas but also HDFC has made its presence across many rural areas of Jharkhand. In an interview with Manish Arora of Elets News Network, Atul Barve, Branch Banking Head: East and Executive Vice President of HDFC Bank tells us about various tech initiatives taken by HDFC Bank across Jharkhand
What kinds of services do HDFC Bank offers in the state of Jharkhand?
HDFC Bank is focusing on cutting edge technologies on digital front and has come out with Payzapp, RM connect, Chillr, 10 Sec loan and many more such initiatives including even internal social collaboration tools to drive engagement, innovation and productivity internally.  Our Payzapp and Chillr (With MobMe) fferings are very well received by both customers and merchants and has taken customer experience up by many notches. It has helped even small merchants to on board the digital wagon not to mention even rural customer greatly benefiting.
Our objective is to empower more people in the state by offering them our full range of banking services including digital initiatives, even in rural areas, thus making a difference in their lives.
How HDFC bank reaches to the rural areas of Jharkhand?
We have 58 branches in Jharkhand out of which 28 are rural and semi urban branches. We have ensured that digitisation reaches customers in rural markets too, by extending simple banking transactions through a basic phone (and not necessarily a smart phone alone). At national level 55% of our branches are in semi urban and rural areas.
We have ensured that digitalisation reaches customers in rural markets too, by extending simple banking transactions through a basic phone. At national level 55% of our branches are in semi urban and rural areas
How has been the response of people towards services of HDFC Bank?
The response has been very positive and our customers are happy using our products and services. We will continue the momentum by adding more branches this year in the state.
Please share your vision on Smart cities?
There is no greater need than communication in today's world. Setting up communication infrastructure (through Smart Cities initiative), where people will be able to connect with each other, interact with each other and make use of Right, Relevant and Real-time information to make right and prudent decisions is what can uplift the entire human race and in a segmented terms people from all walks of life. Wireless Technologies which cover almost entire of India and mobile phones (both feature and smart phones) have really transformed the landscape and benefit all in life – Mandi Information, radio taxis, weather forecast on finger tips …the use cases just abound. Our Vision of smart cities relate to an accessible information superhighway where information, action and convenience blend seamlessly..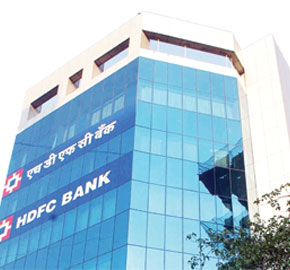 How important is mGovernance in Banking Sector?
Mobile phones being the faster growing personal devices and the most affordable of personal devices today, can really transform governance structure where just at the tip of a finger, one gets to know all, do all and track all. Some key examples could be access to information, account opening, aadhaar integration, electronic wallets and cardless cash disbursements directly into mobile. Since all can be done on mobile, security becomes paramount and what should and what should not be done needs to be in place. Biometric advances and improving security standards are taking care of that and as more and more products and services get delivered through personal devices, a governance framework is put in place by organizations and our regulator and other statutory bodies keep defining guidelines which are followed by all service providers.
How these sort of summits helps in connecting with people of Jharkhand?
These sort of summits  can serve as a powerful catalyst to align leaders, develop solutions to problems, introduce new strategies, and fuel collaboration across the state.
Follow and connect with us on Facebook, Twitter, LinkedIn, Elets video