Jharkhand is on the growth path. The state, situated in the eastern part of the country is on the move under the new leadership. Known for its natural resources base, Jharkhand is also striving to be the best in the country in terms of IT investment. With conducive investment climate, Jharkhand has already gained momentum in this vision. By 2020, Jharkhand aspires to be the ICTEC (Information, Communication, Technology, Electronics & Cyber) led Knowledge Hub. Writes Gautam Debroy of Elets News Network (ENN)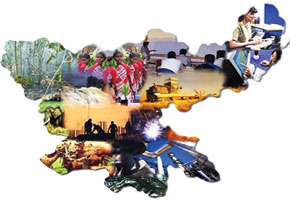 The Centre has ranked Jharkhand as the number three state as far as ease of doing business is concerned. Jharkhand, now, under the leadership of Chief Minister Raghubar Das is all set to get the number one ranking in ease of doing business in India.
The Department of Industrial Policy & Promotion (DIPP) under the Union Ministry of Commerce & Industry has ranked Jharkhand, last year, 3rd among Indian states in business reforms implementation.
With several new policies in hand, the state government has launched a massive road show across India and even abroad to woo investors to come in the state and do business.
"The new policies which have been framed by our government for across sectors are the best progressive policies in the country because these have been made after benchmarking the policies of other states and a few other countries. So, I see high potential for investors in these sectors. We have already earmarked 177 acre of land for mega IT park in the capital city of Ranchi. We have also earmarked IT park in Jamsedpur. There are software technology park setup at Deoghar, Dhanbad, Jamshedpur and Bokaro," said Jharkhand IT Secretary Sunil Kumar Barnwal.
The state government has also chalked out for a massive global networking platform cum investors' summit in February in Ranchi. The summit 'Momentum Jharkhand-The Investment Destination" to be held in  February 16-17, would invite leaders of several countries and prominent global business leaders.
Jharkhand – holding 40% of the country's natural mineral reserves – is the backbone of the Indian government's 'Make in India' mission
Jharkhand ranks 3rd among Indian states in business reforms implementation
Jharkhand's GSDP grew at a CAGR of 10.5% from 2005 to 2015 – making it Eastern India's second fastest growing economy
Digital Jharkhand: Jharkhand is the first state in India to have state wide area network (SWAN) under the National e-Governance Plan
Human Resource Hub: The state is home to several premier institutes like XLRI and NIT Jamshedpur, IIM Ranchi, Indian School of Mines Dhanbad, BIT Mesra, etc.
This is a first of its kind Summit planned in Jharkhand which will witness participation from business heads, academicians and thought leaders from around the globe.
So far the government has held fruitful road shows in Bengaluru, Hyderabad, Delhi and Kolkata. In Mumbai, on the sidelines of the maiden Jharkhand Investment Promotion Board (JIPB) meet in July, the state government received 27 investment proposals worth Rs 1 lakh crore across the focus sectors, besides the critical areas of education, healthcare and skilling.
Of course, from the September 20 roadshow in Mumbai, the government is expecting Rs 60-70,000 crore investment opportunities including investment in power and cement plants. "We have vast scope for mineral and mines based industries. We are all prepared to attract investors in Jharkhand. We are giving special opportunities as well as incentives for the investors. We have created land banks so that the investors don't face any problem as far as land requirement is concerned. We are expecting that investors from Indian and across the globe would definitely come and invest in the beautiful state of Jharkhand," said Jharkhand Chief Secretary Rajbala Verma.
In fact, from its road shows in Bengaluru, Hyderabad and Delhi too, Jharkhand government is expecting crores of investment opportunities. During the road shows, Jharkhand Government signed some crucial agreements with global corporations like CISCO and Oracle to impart skilling to prepare for the technology leveraged future. Two MoUs were also signed with global technology major Hewlett Packard for e-healthcare and tele-education respectively, apart from a  MoU with cement giant ACC Ltd. towards capacity expansion.
The road shows have greatly helped in strengthening the state's networks with Indian enterprises, especially in the MSME sector, critical to 'Make in Jharkhand'.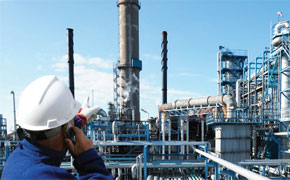 Interestingly, the government has launched industry friendly policies on Information Technology & IT Enabled Services (IT/ITeS), Business Process Outsourcing (BPO), Start-up (best startup policy among seven leading states in terms of ecosystem incentives), Electronic Systems Design & Manufacturing (ESDM), Automobile and Auto Components (best in class incentives for OEMs and ancillaries) and Textiles & Footwear.
"We have given special incentives under all these policies. In startups policy we have given opportunities to the young entrepreneurs. We have given special importance on the handholding and mentoring of the young entrepreneurs," said the Chief Secretary. Following the fact that Jharkhand is lagging behind in Higher Education and Skill & Technical sector, the government has also prepared a blueprint to overcome difficulties in these two vital sectors.
Interestingly, the government has launched industry friendly policies on Information Technology & IT Enabled Services (IT/ ITeS), Business Process Outsourcing (BPO), Start-up, Electronic Systems Design & Manufacturing (ESDM), Automobile and Auto Components (best in class incentives for OEMs and ancillaries) and Textiles & Footwear
As far as Textiles & Footwear sector is concerned, Jharkhand has abundant raw materials and silk along with the presence of a good number of quality handloom weavers and looms. "We have also adequate skilled manpower at reasonable price. Several incentives under Jharkhand Industrial Park Policy 2015 are also applicable to textile sector.  We have also decided to train more than 20 lakhs people in the next five years in skill sectors. We are opening new colleges and universities in our state…In the last six months only, we have opened three new private universities where Amity and Pragyan are included," said Verma.
Ranked 1 st Labour reforms and inspection related compliances in India.
Leading producer of steel, coal, mica and copper in India (1 st rank in coal, 2 nd rank in Iron Ore, Apatite
Rock phosphate, Cobalt, Silver Ore and 3 rd rank in Copper, Graphite).
Man days lost due to industrial strife lowest in India; long history of industrial harmony.
Ranked 5 th Foreign Direct Investment (FDI destination in India)
Industrial Corridor connecting Ranchi, Dhanbad and Jamshedpur forming a 6 lane Golden Triangle.
15 National Highways (NH) pass through the state.
Setting up of Wi-Fi campuses and Digital library in all universities.
Setting up of 50 mega Skill Development Centres.
Literally, the roadshows have also been able to attract investors towards Jharkhand. "The talk with the CM was positive. I have explored opportunities for wheel and auto hub in Jamshedpur," said Harsh Goenka, a business tycoon who wants to invest in Jharkhand. Likewise, Hitesh Mehta, co-founder of Gameveda-Gaming Culture, is also enthusiastic to do business in Jharkhand.
Also Read: e-Service for all panchayats in Jharkhand
"It's a good opportunity. The state has several investment friendly policies. As far as fresh entrepreneurs are concerned, the government is also giving array of incentives," said Mehta. The business opportunities in Jharkhand have attracted people from cross sections of the society. Renowned fashion designer and politician, Shaina NC, who made a courtesy call to Chief Minister Raghbar Das during his Mumbai roadshow programme has also been attracted towards Jharkhand. "Under the leadership of Hon'ble Chief Minister, the state has been progressing. There are opportunities everywhere and in all sectors in Jharkhand," said Shaina.
During its roadshows abroad, the government has also decided to target the Indian Diaspora of Jharkhand and Bihar to come and explore opportunities in the state. "We will reach to the Indian Diaspora of Bihar and Jharkhand. We will appeal to them to come and invest in Jharkhand," said IT Secretary Barnwal.
Follow and connect with us on Facebook, Twitter, LinkedIn, Elets video