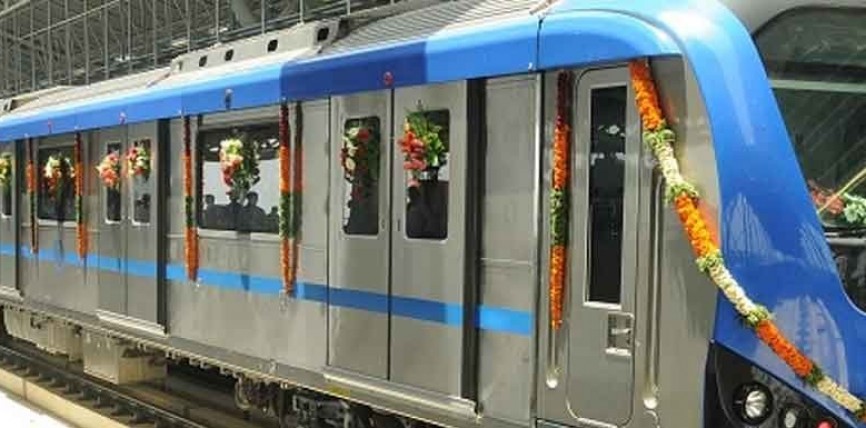 By : Arpit Gupta
Good news for Kanpurites. The foundation stone of the Kanpur Metro Rail Project would be laid on October 4, said Uttar Pradesh Chief Minister Akhilesh Yadav in Lucknow today.
Chief Minister while addressing a press conference here at his official residence said that the State Government had done a lot of work for development of the State. The Kanpur metro project will be completed by 2021 with a sum of Rs 17,900 crores. The Kanpur metro will run on two routes and in the first phase, metro will run between IIT Kanpur and Moti Jheel on an elevated track while The second course for metro will be between CSA University and Barra-8. The first phase would entail an expenditure of about Rs 5,000 crores.
Soon after the formal launch, the work in the direction of commissioning of the metro train will begin. This will include the construction of the metro stations, yards etc. The stations falling in the need area incorporate IIT-K, Kalyanpur, SPM Hospital, Kanpur University, Gurudev crossing, Geeta Nagar, Rawatpur, GSVM Medical College and Motijheel.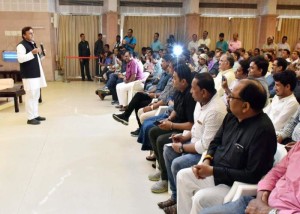 The Chief Minister further stated that various projects like the Agra-Lucknow Expressway, Lucknow Metro have strengthened and developed the infrastructure in the State. While on one hand, the Agra-Lucknow Expressway would enable fast traffic movement and ease of commuting for people and on the other hand it will benefit the farmers, artisans, traders and working people in the vicinity to improve their living standards and economic status.
The Expressway, he pointed out would prove to be a milestone for the economy of the State. Chief Minister also said that the State Government had fulfilled all promises made in the manifesto and added that though Metro Rail projects for Lucknow, Kanpur, Varanasi and Allahabad, the Agra-Lucknow Expressway and the Samajwadi Pension Scheme were not part of the election manifesto, they have also been executed for the welfare and development of the State.
For prosperity of farmers in the State, the State Government is trying to get food processing units also established in the State. He pointed how the State was first in the country in milk production and stated that due to conducive atmosphere in the state, as also because of the huge market, many big names of the industry like the HCL and Amul had opened their units in the State. He also announced that products of famous dairy brand 'Parag' would soon be available at big stores.