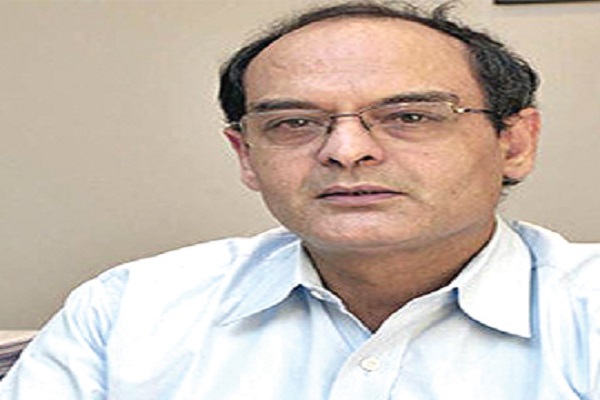 The City and Industrial Development Corporation of Maharashtra Limited (CIDCO) conceived and moved towards raising a Smart City when hardly anyone had moved in the direction, says Sanjay Bhatia, Managing Director & Vice Chairman, CIDCO, Government of Maharashtra, in an interaction with Kartik Sharma, Sneha Mejari and Akanki Sharma of Elets News Network (ENN)
What is your view on the initiative to develop Smart Cities in India?
It's an excellent initiative undertaken by the Government of India. Earlier, we used to visit abroad and look at the Smart Cities there, we would wonder that some day, our cities would also be developed in similar fashion…and it's there today.
I am a mentor for the Navi Mumbai Municipal Corporation (NMMC) and awaiting final selection of the city. People are planning and talking to stakeholders, creative ideas are flowing in and cities are competing with each other to stay ahead in the race — there's optimism all around.
What is the role of the City and Industrial Development Corporation of Maharashtra Limited (CIDCO) in creation of Smart Cities?
CIDCO is the special planning authority for 300 sq kilometres where we are developing 14 towns. Out of these, seven towns have already been developed and handed over to NMMC, which is also competing to have its towns selected for being developed into Smart City. The remaining seven towns, which are at various levels of development, have also been picked up for developing into a brownfield Smart City by CIDCI itself.
We are not taking any assistance from the Government of India, as we had already been planning for this initiative. Moreover, we have already completed some of the things as part of the Smart City initiative. We have prepared a full-fledged Smart City plan for these seven towns, including a pan-city development of the area. Due to fund constraints, the Government of India has restricted the elements of Smart City to be put in place to a few, whereas we have picked up all areas and going pan-city, to the possible extent.
In addition to it, we have taken up two greenfield projects — Pushpak Nagar, spread over 500 acre land near the new airport, which is under construction, while the other one, Naina, spans across 600 km but we have taken up 37 sq km initially for the Smart City pilot project.
Earlier, our plans included making good roads and everything required for a Smart City, but now we have also introduced the IT component. Generally, when people come for layout approvals, they have to submit their manual plans, but we are doing auto DCR, so that they can just submit their plan on computer and get our instant response. The process is ready for launch.
Also Read: Sanjay Bhatia becomes new Upa-Lokayukta of Maharashtra
Similarly, we are planning to have automatic water reading and special sensors to check leakages. Talking about electricity, we have automatic meter reading and GIS mapping for records. Some of our initiatives will near completion by the year-end itself.
Since you started the Smart City exercise much before others did, do you think your efforts would get Maharashtra a high-tech city in the very near future?
Today, everybody is looking towards us, and whatever we are doing is because we are already in the execution stage, with self-financing playing a big role. Some Smart Cities are looking up to the Centre for funds and asking the State Government to help. But, we are self-dependent and generating our own money. This applies to our Metro initiative as well. Our railway station with commercial compound model has been one of the successes CIDCO can boast of.
Apart from having luxuries like plaza in the city, basic facilities like healthcare and education are also very important. Any thoughts there?
These are essential elements of a Smart City. In fact, we have already provided these facilities to the people. Talking of Navi Mumbai, there are around 80-90 healthcare facilities. There must be about 60-70 schools and colleges for which we have given plots, apart from the schools we have constructed.
When we talk of Smart Cities, involvement of private sector is inevitable. But the private sector finds it a little difficult to work with the government. How do you plan to facilitate the ¡ease of doing business©?
We have started a transparency exercise in CIDCO. A part of ease of business is keeping all information up to date and keeping it easily accessible by citizens. So, we have a 20-point transparency plan. The first step is that we keep all our information updated on the website. Then, we are also developing apps, so that citizens can easily get all the information they want. Similarly, after introducing eTendering, we also have an ombudsmen sitting and ensuring that there is no corruption. All these are parts of ease of business. Likewise, there is the auto DCR for giving automatic approvals.
We also got 30 discretionary clauses converted into mandatory ones, where replies must be given in 'yes' or 'no'. That is what we put into auto DCR, so that computer could take the right decisions. So, this is the kind of change taking place in the business processes because of this transparency plan for facilitating ease of doing business.
What were the challenges in implementing the process? It is a huge task to implement IT and create infrastructure. How did you manage?
The initial challenge was to gear up the organisation for the change. The second challenge was, of course, hardware and software: despite CIDCO not being an IT company, we wanted it to run through IT. So, different types of hardware, programmes and processes had to be procured. It really took considerable time, more so because we wanted to achieve it in a transparent manner.
Also Read: Mumbai Port Geared Up Tackle COVID Crisis: Sanjay Bhatia
How important is the citizens© engagement in developing a Smart City?
It is indeed very important. If you don't involve the stakeholders, some of them could start creating obstacles. So, it's always very useful to first have communication with the stakeholders and involve them. If they think it is for their benefit and their viewpoints and interests converge with those of the authorities, then the whole process becomes easier.