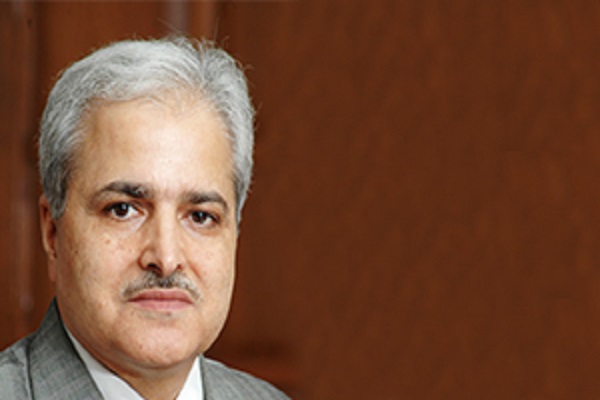 Riding the Information Technology wave, TCIL has been able to achieve several feats, both in India and abroad, and also spearhead the competition in its domain, says Vimal Wakhlu, Chairman and Managing Director, TCIL in an interview with Nayana Singh of ENN
TCIL has been working since 1978 in different sectors like telecom, civil and IT. Can you highlight the contributions of TCIL in various sectors?
Since its inception in 1978, the Telecommunications Consultants India Ltd (TCIL) has been primarily working in the fields of telecom and IT. So far we have worked in more than 75-80 countries. We helped countries, especially in Asia, Africa and the Middle East, in development and modernisation of telecom networks. In the IT sector, we had implemented a project in 48 countries that linked them to India for deployment of education and health services. Pakistan, Afghanistan, Nepal and Bhutan are some of the few countries which were part of this project. We did another project in Madras University that included providing virtual classrooms that assisted in extending the campus by almost 10 times. So, this particular concept can be used for extending classes of other universities in the country as well.
In infrastructure segment, TCIL undertook a project called Vessel Traffic System in the Gulf of Kutch. It was a challenging project that involved erecting massive lighthouses along the marshy land of the Gulf for surveillance and ship-to-shore communications.
TCIL has formed a JV and obtained a mobile licence for operation in the states of Rajasthan and the north-east states. This is currently known as BHL (Bharati Hexacom Ltd). Apart from this, TCIL also started UTL Nepal along with MTNL and VSNL (now Tata Communications).
TCIL also formed JVs with a number of companies to enter into other areas such as cable manufacturing as TTL (Tamil Naidu Telecom). We have been diversifying and expanding into the civil infrastructure sector, where we have built roads and buildings in the country.
Also Read: IT Greases BMTC Wheels
What are your future plans with respect to the growth of TCIL?
Apart from our traditional strength, we have recently got some good projects in Kuwait. We have also bagged a Rs. 2,060 crore defence spectrum network project, which will be implemented over a period of 18 months.
We are also looking at e-waste management, which is one of the major challenges in the urban world today. In the education and health services, we feel that we can replicate our performance of Pan-African e-Network Project in our country in a big way. We are trying to convince the stake- holders in this process to use ICT for meeting various networks and infrastructure needs of the country.
Where do you see this company in the coming three years?
In the next three years, I expect the company to grow at a very fast pace and at the same time to diversify in a number of areas. We are going into high-end IT jobs like criminal tracking system and city surveillance system. TCIL also plans to enter into the smart cities segment through use of ICT in all spheres and domains of the modern-day urban space. For this financial year, we expect the company to cross the first barrier of stand-alone turnover of  Rs.  1,000 crore.
"TCIL is going into high-end IT jobs like criminal tracking system and city surveillance system. The company also plans to enter the smart cities segment through use of ICT in all spheres and domains of the modern-day urban space"
What are your plans for expansion in the human resource department?
At present, I feel that there is need and scope for optimal utilisation of our workforce. Although the turnover per person is approximately in the range of Rs. 1 crore per annum, I feel that we can improve upon that. We are not going to increase our human resources immediately. But, for projects which are manpower intensive, we will definitely hire people on short term basis. The organisation's basic core manpower strength is not going to increase in the next three years unless the turnover goes to the next frame.
Where are your investment plans for the coming year?
Currently, one of the major challenges is financial constraints. We have paid a dividend of more than Rs. 178 crore to the government in the last 35 years. So, we aren't left with any surplus money for further investment. But we are looking at consolidation. If we are able to consolidate our business, we will have a re look at all the sectors. If one is able to do hat then maybe we re-deploy those financial resources into areas which would ensure longterm stability for the company.
What all CSR activities is your company involved in?
We have done plenty of Corporate Social Responsibility (CSR) activities in the past. We have provided computers in the schools of Madhya Pradesh, thus helping students with their studies. Some of our major civil works are also going on in MP that include providing separate washrooms for girls. We also plan to provide some solar power units this year in rural areas of the state in order to meet the energy requirements in its schools and other places.
Also Read: UP Road Transport Goes Hi-Tech
Can you highlight any two major achievements of TCIL?
Rs. 542 crore Pan-African e-Network Project, which covered 169 locations in Africa and about 19 locations in India, was a complex journey as it involved custom clearance, construction of buildings in a foreign country and coordinating with multiple agencies for establishing the network to run the services.
This project has been appreciated and won some awards including French honours. The project benefitted more than 12,500 kids in Africa as against its original target of 10,000 students. The latest figures are expected to cross 13,000 students. This project would have come to an end, but seeing its success, the Government of India decided to extend it for another two years.
This project has gained reputation not only in Africa and India, but some other countries in the developing world are also looking at this project. We feel that this has become a model for the developing nations on how we can leverage technology for education and healthcare services. We completed this project ahead of schedule and also ran it successfully.
We have also been able to double our turn over over the years. This has been possible by virtue of the hard work put in by our people. Our work in Saudi Arabia and Kuwait has helped TCIL increase its footprints in the Middle East.
Could you share the current and targeted turnover of the company?
As per the last financial year, the current turn- over is Rs. 807 crore, and it is expected to cross Rs. 1,000 crore this year. We have been eyeing this benchmark since long.
What would be your vision regarding the Telecom and IT sector and for your organisation?
Telecom and IT sector has a very bright future in India. By the end of this year, India is expected to have a good 4G network. Keeping this in mind, Reliance Jio has already started working on it.
We have done a consultancy project for Sardar Sarovar Narmada Project in Gujarat where we had provided consultancy for gate automation, so that equal distribution of water takes place. We also opened Kisan (Farmer) Call Centre, the first such centre for the government, where all farmers can interact with experts via a toll-free number. This centre was introduced to address the needs of farming community by making use of increased tele-density and information technology. Another project is aimed to ensure the entry of quality medicines in the field of chemical fertilisers. Security too will now be dependent on ICT through the same technology. TCIL would be a part of all these developments and projects.