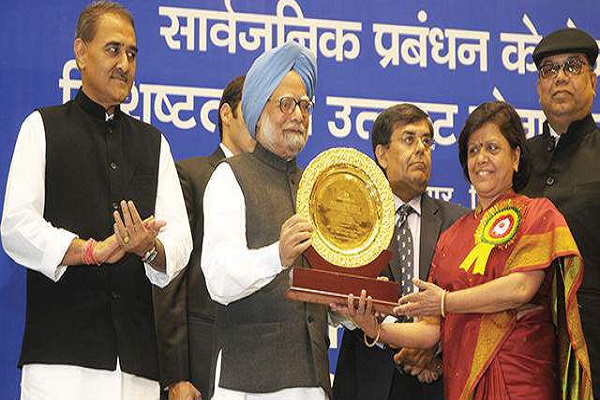 Neeru Abrol, Chairman and Managing Director, National Fertilisers Ltd, speaks on the concerns of the fertiliser sector and the CSR activities being carried out by the organisation in the rural areas, in an interview with Nayana Singh of ENN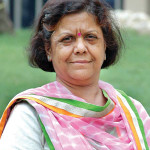 Please elaborate on the mandate of your work.
We are into fertiliser sector and we are the second largest producer of urea in the country. We consume about 30 million tons of urea where 22 million ton is domestic production, and 8 million ton is imported. In all, we have four plants in India – in Panipat, Bhatinda, Nangal and in Vijaypur. Total number of units is five, where Vijaypur itself has two units. Earlier, only Vijaypur plant was running on gas (natural gas) and the rest were on fuel oil. But in Jan 2010, we converted the rest of the plants also into gas-fired plants. Use of natural gas has come as a green initiative, apart from saving the government resources on subsidy. Now we are producing 102 percent of the capacity on an average.
Talking about the distribution and marketing of urea across the country, we are the lead suppliers at a number of places. We are distributing the urea and we've got marketing setups through dealers, which is made available to the farmers, retailers and even the government. Our major markets are in the North – Punjab, Haryana, Madhya Pradesh and Bihar – and here we are selling the maximum products.
Recently, the government mandated the National Fertilisers Limited (NFL), along with the Engineers India Limited (EIL) and the Fertiliser Corporation of India Limited (FCIL), to revive Ramagundam unit in Andhra Pradesh. It is a closed unit now. Currently, the government is working out on the investment policy – NIP 2012. Once that comes through, we will execute the process of reviving the Ramagundam plant.
The revival will take Rs. 4,500 crore and the capacity of the plant will be around 1.27 million ton. For us and EIL, the equity participation will be of 26 percent, while for FCIL it will be 11 percent, and the remaining will be distributed among whosoever will be coming in. Other than these, we are also trading in seeds, pesticides, bio-fertilisers etc, but the major product is urea.
What benefits are you getting from the Vijaypur project?
In the Vijaypur plants, capacity augmentation was undertaken. Since we have two units there, on an average there has been an enhancement of about 20-21 percent of the installed capacity. In terms of energy saving, Vijaypur has one of the best plants in energy consumption in the country. It consumes quite less energy, and we are implementing more energy conservation measures there.
How much has been the shift in terms of NFL's activities over the years on account of changes taking place in the agriculture industry?
Our main product has been urea, but now we are going into DAP, MOP etc. As MOP is a product which the country cannot produce on its own, it has to import it, while 60 percent of the total DAP requirement is met through imports and 40 percent is produced within the country. But then, as energy conservation remains a focal area, the government wants to save the resources. The government is now taking measures to promote the use of organic materials, like compost, city waste etc as energy resources.
We have also taken up the responsibility of educating the farmers. Over a period of time, the soil quality goes down because of too much use of urea and less of other products. So, if you want your soil to be good, to be giving a better productivity, the focus has to be on soil quality. In this way, we help the farmers through our mobile as well as stationary labs. We also coordinate with them through various agriculture universities, practically showing the farmers the quality of their soil, explaining them not to over-use a particular fertiliser, and what products they should use.
How much attention does NFL pay to the emerging technologies, which have the potential to enhance productivity?
Fertilizer production requires a lot of energy, as almost 80 percent of our total expenditure goes towards meeting the energy requirements. Hence, the entire focus is on how to reduce energy consumption, and for reducing energy consumption, we focus on making small improvements, like check on leakages, on damage, etc. Since we have switched to gas, our energy consumption has gone down substantially at three of the units. If the energy cost comes down, so does the cost of the products, which ultimately leads to better consumer response.
Our other product is also urea based; we were the first ones to produce neem-coated urea, which now has been adopted and the government has already allowed production of the neem-coated up to 35 percent of the total production. Maybe, now they remove the cap on the production limit. One big advantage of neem-coated urea is that it cannot be used for any other purpose except agriculture, and hence, it cannot be misused. With its use, pesticides are also not required.
"Fertiliser production requires a lot of energy, as almost 80 percent of our total expenditure goes towards meeting the energy requirements. Hence, a major focus area is reduction of energy consumption. Fertiliser production requires a lot of energy, as almost 80 percent of our total expenditure goes towards meeting the energy requirements. Hence, a major focus area is reduction of energy consumption"
NFL does a lot of CSR activities in the fields of education, health, women's empowerment, solar energy etc. Can you elaborate on that?
We have done quite a bit in this field, especially for women's empowerment. Close to our Nangal plant in Punjab, there's a village called Beladhani, we went door to door there to teach the young girls how to stitch, giving them sewing machines with just one motive – to make them self-reliant. When I went there recently, they showed their work. They make pretty good suits and they stitch about three four suits a day. They stay in their villages, work from their houses itself and generate income out of this.
Similarly, for young boys also, we have started three-month training in mobile repairing. We have constructed a setup with rooms. They are using it for training and as marriage halls. So, it's like a community hall and we've given it to the panchayat, so they see that it is used properly.
At some places we have even built check dams as in Madhya Pradesh because water conservation is a big issue. So, there are a lot of activities we are engaged in.
How do you see the profitability of this industry moving in the future?
For us, the Ramagundam unit will be the major project, because that involves quite a bit of funding from us. Fertilisers production is not a very profitable field, because it's a product to be used by farmers, so you don't have too much of margin…it's barely 3-4 percent.
Also Read: PSU Growth Mantra Go for IT!
What are your expectations from the new government?
Urea subsidy will anyways continue, so we are only asking that it should be at least supplied on time. If our requirement is about Rs. 1 lakh crore for all the products, Rs. 30,000-35,000 crore always gets carried over to the next year. Then we feel that the cost of inputs, like gas, should not go up too much. Plus, if you want more and more fertilisers units to come in, these things should be rationalised. Taxes should also not be increased on the input and investment environment should be made more attractive for more people to come in.
What would be your vision for the growth of this industry as well as for your organisation?
India should be a self-reliant country. If we talk about the fertiliser industry, specifically about urea, we know that MOP we can't produce, and for DAP, we have to get the inputs imported first. But urea is an item which we can be produced on our own, so it helps in conserving our foreign exchange as well as making India self-reliant. Now not much gap is left. With four-five units coming up, that gap can be filled. My vision for organisation is that these plants come up, and the funding is not a constraint.
"Exciting news! Elets eGov is now on WhatsApp Channels 🚀 Subscribe today by clicking the link and stay updated with the latest insights!"
Click here!