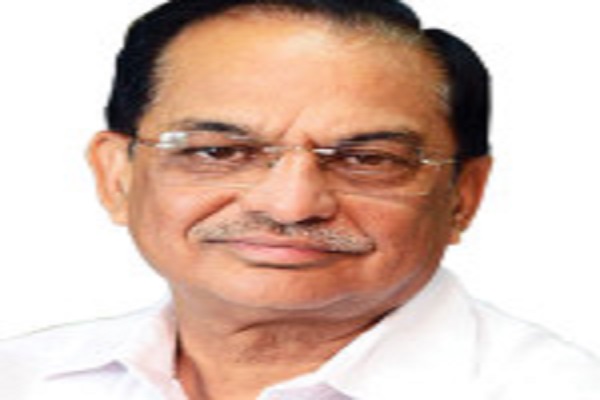 The Engineers India Ltd has come a long way since its inception over four decades back, and it continues with its consistent growth story. IT has come handy in our endeavours to stay at the top, says Chairman & Managing Director, Engineers India Limited A K Purwaha in an interview with Nayana Singh of ENN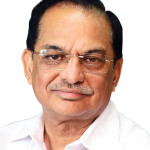 EIL has been consistently growing since 1965. Please highlight the journey so far.
The Government of India, together with the Bechtel International Corporation, set up Engineers India Ltd in 1965 to provide consultancy services to the emerging hydrocarbon sector. In 1967, EIL became a wholly owned company of the government under the Ministry of Petroleum and Natural Gas.
EIL, as an organisation, has grown from its net worth of only Rs. 25 lakh at the time of inception to Rs. 2,462 crore in 2014-15. Today, we have a market capitalisation of around Rs. 10,000 crore. We have also contributed significantly to the growth of domestic industries. Self sufficiency in hydrocarbon industry in consultancy has grown to 95 percent and imports have reduced to around 10-15 percent of the plant cost as compared to around 80 percent in early 80s.
EIL pioneered engineering services in the hydrocarbon industry and today it is a leading Engineering, Procurement and Construction (EPC) organisation. During the course, we diversified our consultancy to other areas, viz. non-ferrous metallurgy, infrastructure, power (solar/thermal/nuclear), fertilizers and waste & water management etc.
In 1989, we established a sophisticated R&D centre in Gurgaon for pursuing technology development both in-house and in collaboration with other research organisations. Today, EIL has in its portfolio 16 live patents and 13 patents with pending application.
EIL covers a wide range of sectors. Can you highlight some of its contributions?
In the upstream oil sector, also known as exploration and production (E&P) sector, we have provided services to more than 210 offshore platforms including 40 process platforms for clients like ONGC and we are currently working on a prestigious project of the Gujarat State Petroleum Corporation (GSPC).
In the mid-stream sector, which involves transportation, storage, and wholesale marketing of crude or refined petroleum products, we have helped lay down over 20,000 km of the pipelines in the country and have 42 pipeline projects to our credit.
In the Downstream sector — which refers to refining of petroleum crude oil — EIL has worked for all the major clients in the domain, including 10 refineries and 60 refinery projects delivering a combined capacity of 150 MMTPA.
EIL has also played a major role in development of non-ferrous metallurgy sector especially the aluminium sector in the country, wherein we have implemented 29 mining and metallurgical projects for all the major players in this sector.
For infrastructure, we have provided a range of engineering consultancy services to at least 30 projects including airports, highways, flyovers, bridges, water and sewer management as well as energy-efficient "intelligent buildings".
Currently we are working for Interceptor Sewer Project for Yamuna river pollution abatement in Delhi, Development of National data repository for Directorate General of Hydrocarbon, development of data centres for UIDAI and institutional buildings like those of Delhi University and Rajiv Gandhi Institute of Petroleum Technology (RGIPT).
In the fertiliser segment, we have worked for eight major fertiliser plants in India and currently we are working on three major international assignments in Nigeria, Indonesia and Bangladesh.
We have also tied up with the Nuclear Power Corporation of India Ltd. (NPCIL) and completed the assignments for Kudankulam Nuclear Power Project units three and four, and the Greenfield Nuclear Fuel Complex at Kota. We are currently working on a Nuclear Recycle Board assignment of the Bhabha Atomic Research Centre (BARC).
In the field of renewable energy, we have provided our services to 5MW Solar plant of the Gas Authority of India Limited (GAIL) and working on a 125MW Solar Thermal Power Project of AREVA/Reliance.
"We have made the system more transparent, effective and paperless through an online system. Starting with enlistment of contractors, filing of applications to final approval can be done online"
What have been the key achievements of EIL in the recent past?
We have been granted the Navaratna status by the government and had a successful Follow on Public Offer (FPO) in Feb'14. Apart from that we were granted three patents in the last financial year. With this, the company's patent portfolio has grown to 16 'live' patents and 13 pending patent applications relating to various process technologies.
The company got major breakthroughs in various overseas projects including Dangote refinery in Nigeria, Liwa Plastic Project in Oman, Bitumen Project in Indonesia, Ammonia Plant in Indonesia and Shahjalal Fertiliser Project in Bangladesh.
In the current financial year, the company has already secured overseas business of Rs. 1,150 crore.
What latest technologies do you employ to enhance efficiency, effectiveness and transparency of the services provided?
The Information Technology Services (ITS) division of EIL continues to provide state- of-the-art IT-enabled Services (ITeS) to EIL's mainstream activities by developing and implementing leading IT solutions with an aim to deliver better quality services with increased efficiency at low costs.
For achieving improved performance on project matrices through enhanced efficiency of deliverables, EIL continues to update its IT systems to develop a networking infrastructure which enables real-time data-sharing.
Integrated online system for Structural Design and Engineering, Environment Services System, Intelligent Design Basis for standardisation of designs, Inclusion of Supplier/ contractor documentation in the Electronic Data Management System (eDMS) and a precommissioning management system are some of the initiatives undertaken during the year to facilitate improved performance across the project value chain.
eDMS caters to all needs of the company for all kinds of documentation, archives, drawings retrieval/management processes. This leads to having a fast and effective communication channel across the company as well as with client/vendors leading to higher efficiency.
Currently, we have a rich database of more than 1,800 suppliers and are enlarging the database for capable suppliers and contractors. Today, suppliers and contractors located worldwide can apply through an online system available 24×7 on the EIL website.
We have made the system more transparent, effective and paperless through the online system. Starting with enlistment of contractors, filing of applications to final approval can be done online.
Brief us about the CSR initiatives of EIL.
At EIL, Corporate Social Responsibility (CSR) is a commitment to operate in an economically, socially and environmentally-responsible manner to enhance the company's overall contribution to the society.
Our CSR activities are directed towards supporting the ongoing and planned initiatives of the local, state or Central government with projects located around its work places and special focus on the backward areas and underprivileged sections of society.
An annual allocation of 2 percent of PAT (Profit After Tax) of the preceding financial year is made every year as mandated by the DPE Guidelines.
In the education sector, we are engaged in the construction and upgradation of infrastructure in various schools of Assam. Also, another major on-going project of EIL is adoption of 100 Ekal Vidyalayas in the rural villages of Dibrugarh in Assam. Under the project Ekal Vidyalaya, i.e. one-teacher school, has been undertaken in association with Bharat Lok Shiksha Parishad (BLSP) for imparting basic informal education to children belonging to the poor communities.
Under healthcare segment, we have ensured provisions of medicare units/ ambulances and other hospital equipment. We regularly organise health and eye checkup camps in backward and slum areas.
We have provided the Indian Cancer Society with fully equipped Mobile Cancer Detection Van for screening and diagnosis of cancer and support to breast cancer survivors in various hospitals of Delhi and NCR.
For improvement of drinking water quality, EIL has constructed water treatment plants for augmenting potable water supply in Tamil Nadu.
EIL has also undertaken a major project in association with the Institute of Integrated Rural Development (IIRD) for installation of 93 RO systems, along with water storage tanks, in 81 hostels/ educational institutions of Bapatla town and Prakasam districts of Andhra Pradesh.
"The Information Technology Services division of EIL continues to provide state-of-the-art IT-enabled Services to EIL's mainstream activities by developing and implementing leading IT solutions at low costs"
We have also undertaken a major rural electrification project of setting up solar power plants in two remote villages of Kargil region in association with the Kargil Renewable Energy Development Agency (KREDA). This project has been initiated with active participation of the community, and maintenance and management of the Solar Power plant will be carried out by the village community post installation.
For women's empowerment, EIL has been supporting various activities/ projects which focus on increasing women's social participation, economic development and providing vocational training with an objective of giving an opportunity to be self reliant. We have provided equipment for vocational training of deaf women in association with Delhi Foundation for Deaf Women.
EIL provides essentials like washing machines, school uniforms, Braille sheets and cookers for underprivileged women and visually challenged children through Mathru Educational Trust for the Blind at Bangalore.
We have also constructed multi-purpose halls for old age homes in Mirzapur, UP, and provide support to HOPE Foundation for construction of girls block and additional facilities in the community care centre to accommodate abandoned HIV/AIDS-affected women and children in Kancheepuram district in Tamil Nadu.
Please shed some light on EIL's vision for growth and the roadmap for development.
EIL has been an integral part of development of hydrocarbon and non-ferrous metallurgy sector in the country and it continues to enjoy leadership position as the consultant of choice. However, the competitive dynamics have changed and today we are not only competing on cost, time and quality but also on efficiency. With a strong balance sheet and highly motivated employees, our roadmap is very clear.
Firstly, we have to maintain our leadership position in our core area of strength, i.e. domestic hydrocarbon and non-ferrous metallurgy sector.
Next, we have to expand overseas. Our endeavor is to generate 20 to 25 percent of our revenue from our overseas operations. This is going to be the key to our growth and the efforts made by us have seen some significant success.
Besides, we must diversify into areas such as fertilisers, nuclear and solar energy and water and waste management, where EIL's core engineering strength can be leveraged. We are already working on the Sewer Interceptor project of the Delhi Jal Board. We have also entered into an SPV with some oil majors for setting up solar power projects in India.
We have tasted success with the Sardar Sarovar Project in Gujarat and the municipal sewerage recycling project of Chennai Metropolitan Water Supply and Sewerage Board. The experience that we gain from these projects will provide us the required platform to serve the nation better. Besides, asset ownership by equity participation will ensure better utilisation of EIL's cash reserves. We have already picked stakes in two onshore blocks under the NELP.