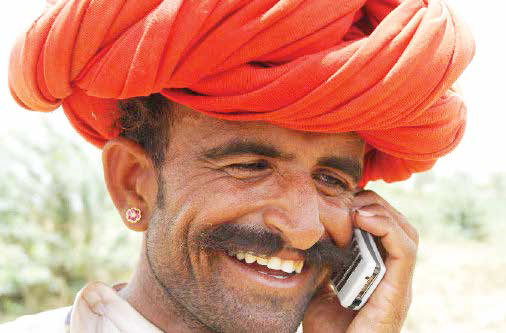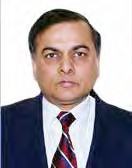 With Cloud technology fast becoming a pre-requisite for efficient service delivery, the DoT is making an all-out effort to facilitate e-Governance in the farflung areas of the country, says Rajeev Agrawal, Senior DDG, DoT talking to Nayana Singh of Elets News Network (ENN)
What is the Department of Telecommunications (DoT) doing to promote Cloud-based services and e-Governance?
DoT plays an important role by ensuring reach and facilitating necessary connectivity between different elements of the Cloud. It also processes policies and regulations for telecommunications and looks at keeping networks suitably upgraded. It facilitates interworking with necessary security and ensures network support for required legal and commercial frameworks. NTP-2012 (strategies) recognizes that Cloud Computing will significantly speed up design and rollout of services, enable social networking, participative governance and e-commerce on a scale which was not possible with the traditional technology solutions.
Besides, it facilitates new policy initiatives to ensure rapid expansion of new services and technologies at globally competitive prices by addressing the concerns of Cloud users and other stakeholders including specific steps that need to be taken for lowering the cost of service delivery. It also calls for identifying areas where existing regulations may impose unnecessary burden and take consequential remedial steps in line with the international best practices for propelling the nation to emerge as a global leader in development and provision of Cloud services to benefit enterprises, consumers and central and state governments.
It is of utmost importance to have inclusive development which supports equality of opportunities and reduces the digital divide. DoT is working towards extending the reach by taking broadband and cellular services to rural and remote areas using Universal Services Obligation Fund (USOF). This will facilitate access to services by all and help expand the market.
What are the issues in rural areas for Cloud-based e-Governance services?
As per 2011 census, 68.7 percent population in India lives in rural areas. This may be viewed against global distribution of 3.42 billion/3.41 billion of urban/rural population in 2009. Urban/rural tele-density in India in March 2014 is 145.78 million/43.96 million (TRAI). There are about 56,000 villages which are still to have cellular coverage. Similarly, broadband penetration in rural areas is extremely poor. Stupendous efforts are required for affordable broadband and cellular penetration and capacity building for maintenance and usage in rural areas. In view of growing affordability and use of smart phones, mobility has to be provided in broadband through 3G/4G rollout to promote its use. Lack of availability of proper power supply in many rural areas is a major impediment. Access to information, e-governance, tele-medicine and tele-education enhances the empowerment, health, education and employability/competitiveness of the rural population. The contribution of rural Telecom services to enhance and promote evenness in national growth can be enormous.
"Lack of availability of suitable power supply in many rural areas is a major impediment (to expansion of Cloud-based e-governance services)… Renewable Energy Technologies can serve these areas best. With DoT's pilot projects and about 3,800 RET projects by the industry, adoption of these technologies is picking up"
What are the objectives and areas of activity of USOF?
There are viability issues in development and operation of rural Telecom services. Universal Service Obligation Fund (USOF)was created w.e.f. 1st April 2002 under the Indian Telegraph (Amendment) Act 2003. It was created with an objective of providing access to Telecom services to people in rural and remote areas at affordable and reasonable prices through viability gap funding. Its thrust was to promote public as well as individual access to Telecom services. After 2006, its scope was extended to include shared infrastructure for mobile services, broadband connectivity and augmentation in general infrastructure like OFC.
Please elaborate about funding arrangements for USOF?
A universal Access Levy of 5 percent of adjusted gross revenue of all the Telecom Service Providers provides the funding for USOF. The amount of levy is credited to the Consolidated Fund of India and made available to USOF after due appropriation by parliament. In 2012-13, `6,735.46 crore was collected taking total collection till then to `50,682.95 crore. Till the end of 2012-13, `15,784.4 crore had been disbursed. In addition, `6,948.84 crore was disbursed till 2005-06-end to BSNL against the reimbursement of licence fee and spectrum charges.
India-centric application developments, capacity building, development of hotspots, spread of broadband facilities to schools, hospitals and gram panchayats, and enabling regulations to promote use of mobiles for banking, financial inclusion, etc. will enhance the usage of broadband and other Telecom facilities
What is being done by USOF for improving cellular services in rural India?
To facilitate mobile services in uncovered rural areas, a scheme to support shared infrastructure having support of three telecom service providers (TSPs) was taken up (June 2007-Nov 2013). In all, 7,317 towers and 16,254 BTSs were installed with viability gap funding by USOF. The schemes-in-pipeline include schemes to provide financial support for mobile coverage in 56,000 uncovered villages.
What efforts are being made by USOF to increase broadband proliferation in rural areas?
Wireline Broadband Scheme (Jan 2009 to Jan 2014 for >=512 kbps always on broadband) provided subsidy for broadband connections, customer premises equipment, computer/ computing devices and setting up of kiosks for public access. Over 5 Lac broadband connections and over 12,000 kiosks were provided under the scheme. Schemes to provide backhaul capacity to integrate voice and data traffic from the access network in the rural areas to their core network by use of OFC connectivity has been taken up for the NE region. A project called National Optical Fibre Network (NOFN) to connect 2,50,000 Gram Panchayats (GPs) using OFC is being implemented as a first step to facilitate availability of affordable high bandwidth in the villages.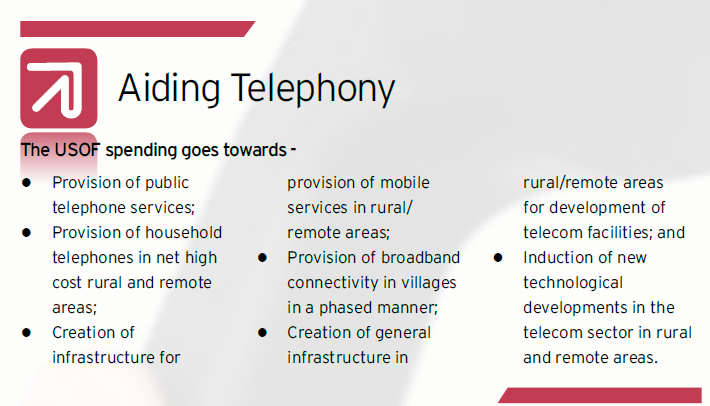 Please elaborate on NOFN.
Optical fibre connectivity is generally available up to district and block headquarters. NOFN intends to connect 2,50,000 villages having gram panchayats to the block headquarters using the OFC with 100Mbps bandwidth. The project cost of around `20,000 crore is being funded by USOF. It is being implemented by a SPV namely Bharat Broadband Network Limited (BBNL). The state governments are also contributing by way of free right of way for laying the cable. It intends to provide access to bandwidth between block headquarters and gram panchayat to all the TSPs and others on a non-discriminatory basis. Using this bandwidth, any service provider can have broadband reach to a large number of rural customers. Pilot projects have been launched in three blocks with the help of BSNL, Railtel and PGCIL with the user support from the Department of Electronics and IT (DeitY).
The National Optical Fibre Network or NOFN to connect 2,50,000 Gram Panchayats using OFC connectivity is being implemented as a first step to facilitate availability of affordable high bandwidth broadband proliferation in the villages
How can the power issues be resolved for Telecom facilities in rural areas?
In rural/remote areas, the hassles of and expenses on energy are significant and form an important part of the operating costs. Local power generation, though less efficient, is to be resorted to in view of transmission losses, low load factor and non-availability/ poor quality electricity board (EB) supply in several rural areas. The rural/ remote sites with no or inadequate EB supply are best served using Renewable Energy Technologies (RET). With DoT's pilot projects and about 3,800 RET projects by the industry, the adoption of RET is gradually picking up.
USOF is pursuing green telecom policy in projects like National Optical Fibre Network (NOFN), and cellular coverage programmes for uncovered villages. Understanding plan of availability of EB supply is important while taking a decision. Using outdoor BTSs without shelter and air-conditioning reduces cost and power requirement. Reduced power load reduces land requirement for RET and facilitates faster roll out. Device charging arrangements for public can make USOF sites highly effective. Solar power though more expensive initially, has very low operating costs. The other popular hybrid alternatives are wind mills, bio mass etc.
What are the other complimentary efforts being made? How will the use of broadband and other Telecom facilities be ensured in rural areas?
DeitY through NIC has unfolded 'MeghRaj', the government Cloud, to take various e-governance services and contents to users. Several government departments also have complimentary programmes, like NMEICT, NKM and National Rural Health Mission, to name a few, to support augmenting of the infrastructure and availability of relevant content. Capacity building is taking place through several centres and state initiatives. This is supported by the industry through availability of state of- the-art technology. The enhanced use of broadband and other Telecom facilities call for capacity building, development of hotspots and spread of broadband facilities to schools, hospitals and gram panchayats, etc. India-centric application developments and enabling regulations to promote use of mobiles for banking, financial inclusion, etc. will enhance the usage. The government acting as an anchor customer may create a win-win situation.