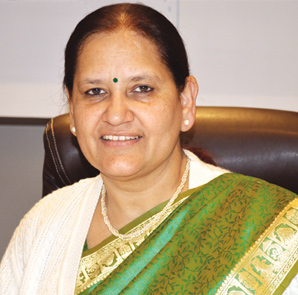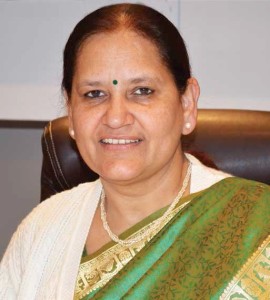 Surina Rajan
Principal Secretary, School Education Department
Government of Haryana
"In order to ensure teacher availability in backward district of Mewat, a separate teacher cadre has been created . Teachers recruited for Mewat will not be transferable to other parts of Haryana," says Surina Rajan. In conversation with Ankush Kumar
Please tell us about the steps that you have taken for bringing efficiency and transparency in the working of your Department at various levels?
This is a major public service delivery department of the state with a large human resource. We have tried to bring transparency in the way HR issues of teachers are handled in respect of postings, transfers and promotions. A clear and objective transfer and posting policy has been prepared where prioritization has been described and a minimum tenure has been ensured for each teacher. All such orders are released on the department's websites.
All circulars, notices and guidelines are also posted on website. A digital database has been created of personal records of teachers which is effectively used in various matters. On the expenditure side, the major proportion of funds relating to civil works, school procurements, incentives to children, mid-day-meals are spent in decentralized mode at school level. All funds are transferred directly into bank accounts of School Management Committees (SMCs). SMCs have been constituted in all schools where 75 percent members are parents of children studying in the concerned school. Community at large and stakeholders in particular have come closer to schools and positively impact the functioning of schools.
Nearly 18 lakh children receive monthly cash stipend through individual bank accounts opened in their name. In case of major civil works or procurements e-tendering process is used. A well defined norm based school upgradation policy has been approved by government which has helped in promoting regional balance in access of schooling up to senior secondary level. As a result, Haryana is far ahead of national level in respect of access and equity in schooling facility. We have also largely complied with requirements laid down under The Rights of Children to Free and Compulsory Education Act of 2009(RTE Act) .In order to ensure that teacher vacancies in schools are filled on regular basis, a separate Haryana School Teachers Selection Board has been established. In order to ensure teacher availability in backward district of Mewat, a separate teacher cadre has been created. Teachers recruited for Mewat will not be transferable to other parts of Haryana.
Measures taken in all the Government schools
Provision of Safe Drinking Water.

Separate Washrooms/ Toilets for boys and girls at a distance apart.

Construction of Boundary Wall of the school premises.

No teacher including Head Teacher/ Elementary Headmaster/ Headmaster High School/ Principal Senior Secondary School, below the age of 50 years is posted in purely girls schools.

State Commission for protection of Child Rights have been constituted as provided in Rule 27 of the Right of Children to Free and Compulsory Education Rules, 2010. The regulatory provisions of private schools also ensure similar infrastructural provisions.
What initiatives is the Department of School Education taking to enhance the quality in education?
A major initiative taken in this respect is improving the quality of teachers by improving pre-service teacher training, in-service professional development and raising the eligibility bar for recruitment. Haryana had introduced Teacher Eligibility Test as an eligibility requirement for all categories of teachers long before other states did it or RTE made it mandatory. Other eligibility requirements have also been reviewed and enhanced. A condition of having consistent good academic record in the case of PGTs has been put in all the subjects for direct recruitment. Holding of qualifications of TET has been prescribed in the case of PGT as well, whereas there is no such condition in the rest of the country including Central Schools & Navodaya Vidyalya Schools.
Service Rules have been modified and notified. Performance appraisal system of entire teaching and supervisory staff has been revamped linking it to their Job Description and outcomes generated during the academic session. Organizational restructuring is being done to bring required focus on learning outcomes of children. Teachers have been largely relieved of non-teaching duties. A robust MIS is being developed to ensure efficient data collection and management system.
Value based education seems to be buzz of the day. You are taking care of school education in Haryana. How do you make sure that every child gets the value based education at elementary level?
Teaching about positive human values i.e. respect, honest, compassion, care, humility and responsibility, improves the quality and education in schools and as such thrust on these creates value based education. In this regard beginning is made with a properly conducted school assembly in each school, celebration of national days in schools and activity modules specially geared toward value education through experiential learning. The text book design, presentation and content also enhance scope for value based education. It is specific to mention here that in the Morning Prayer regarding positive human values as detailed above, lectures are delivered by head of the institution as well as by teachers and students on regular basis.
For improving the standard of education in the State, a School Teachers Eligibility Test (STET) has been introduced for recruitment of all categories of school teachers and Principals in Government Schools of Haryana. How effective has been the role of STET in imparting quality standard education?
It is specific to mention here that STET has been introduced in Haryana State in the year 2008 for all categories of teachers. After the enforcement of RTE the same has been brought in conformity with the guidelines dated 11.02.2011 prescribed by NCTE in the matter in respect of PRTs, TGTs and PGTs. This has ensured a minimum level of standard especially in respect of all categories of teachers.
It has been said that IT can be leveraged to bring and provide quality education to large number of students in any part of the country. So what is the level of ICT implementation in school education in Haryana?
Presently, we are having ICT labs in nearly all (3100) secondary and senior secondary schools which have been established with support of several partners like M/s Core Technologies, M/s Everonn, HCL/ and SANMEDIA. Majority of Lans have been established in Client-server model with shared computing devices and use Open Source software. We have been able to increase the number of screens for benefit of students and reduce power consumption of labs. Ministry of IT has also awarded the state recognizing this as a Good Practice. I must also mention about few other initiatives here. We have started a programme named G-10 in ten schools of Gurgaon for upper primary classes for teaching of Science and Mathematics through a customized Learning Management Software. It is third year of implementation and it has made sustainable contribution to skill levels and competencies in the subjects of both the teacher and the student .The results will be documented and the programme would be adapted as required before being taken to scale . Another programme is being implemented in two blocks of Kaithal and Kurukshetra districts where we have created three smart classrooms in primary schools and using multimedia content for teaching.
While an end line survey of learning outcomes will give us a firm evidence of its impact, currently the element of joy in teaching –learning and enriched classroom transaction is very much obvious. We have plans to take this to selected schools of Mewat in the coming academic session. In partnership with IBM and Shri Ram Foundation, a programme called KidSmart is already going on in Mewat for introducing very small kids (Classes1-5) to interactive multimedia content with help of a guide. The Kidsmart classrooms are vibrant and filled with activity. Learning Links Foundation is another partner which has helped us introduce solar power based computer lab with Cloud Computing exposure to children. In NVEQF, Haryana is the state which has successfully implemented the scheme. One of the skills covered in this project is IT& ITES where children are being prepared during classes 9-12 for the entry level role in IT industry as they turn 18. We had some early success in the programme indicated through placement offers to children graduating in Level IV of NVEQF course.

What was the major initiative your department took last year and what are the future plans for school education in the state?
"Quality" is the key word now for the school education department .Having achieved the goals for access, infrastructure and teacherpupil ratio now the state is targeting grade appropriate competencies for all children. Last year, we focused on ensuring zero dropout at transition levels of Class 5 to 6 ; 8 to 9 and 10 to 11 through a specially designed programme called "Pravesh Utsav". The admission process was led by teachers in an institutional mode .An entitlement Card was give to each child admitted which highlighted the "Learning Competencies" that a child was to acquire in the academic session as the primary entitlement.
A Class Readiness Programme was introduced introduced in first six weeks of the academic session as a movement in the entire state. During the said period students of various classes, in which they appeared, were made to recapitulate whatever they have learnt in the preceding class. The focus was on non-textual materials, library books and field activities. Teachers taught the students especially making them clear the basic concepts of the subjects –be it Mathematics, English language or Science. A specific emphasis now will be laid in the department on academic quality comprising of Learning Level Outcomes Tracking on longitudinal basis , Head Masters Training, Pedagogy changes and Teachers Training, besides other parameters of mobilization, organizational restructuring , MIS and infrastructure upgradation. "Linking learning to Livelihood" will be the focus of secondary education by either creating a sound foundation of children for College or University education or skilling them for world of work. NVEQF Scheme already functional in 140 schools will be extended to 50 new schools in the State. Further, a 'Centre of Excellence' for skill education is proposed to be set up at Faridabad for carrying out various activities of research etc. in the ensuing year.
"We have consolidated our school system and moved towards better infrastructure, better pupil teacher ratio and better classroom practices"
What is the work that you are doing for the admission of children belonging to weaker section and disadvantaged group for the society?
In Rule 134A of the Haryana School Education Rules, 2003, reservation for meritorious students belonging to Economically Weaker Section (EWS) and Below Poverty Line (BPL) categories to the extent of 10 percent have been provided. The said rules have been framed under Section 24 of the Haryana School Education Act, 1995 (Haryana Act No. 12 of 1999). Further, it has been provided in the said rule that the school shall charge fee from these students at the same rate as charged in Government schools. It is specific to mention here that all recognized schools of Haryana from Classes I to XII are bound to grant admission to the categories enumerated above. A detailed mechanism having participation of parents as well as private schools has been created to ensure accessibility to all willing children and transparency in allocation of children to schools with usage of an IT application.
Government has enacted and implemented the Right to Education Act in the right spirit towards providing quality elementary education to all. In your view what are the opportunities and challenges of RTE for both private and Public/ Government schools?
Haryana has a large and robust private school sector. We would not have been able to achieve the target of universal enrolment and retention without this active participation of private schools. Private schools have been extremely proactive in bringing children to classrooms as it also makes good business sense Government on its side has established schools in all neighborhoods to facilitate all parents with or without any financial means to enroll their children in schools. RTE has further helped us to allocate more budgetary resources as needed for the sector. Haryana was the first state to abolish fee and funds as required under RTE and has also compensated all the school for such loss of fee and funds through state government budget grants. We have consolidated our school system and moved towards better infrastructure, better pupil teacher ration and better classroom practices.