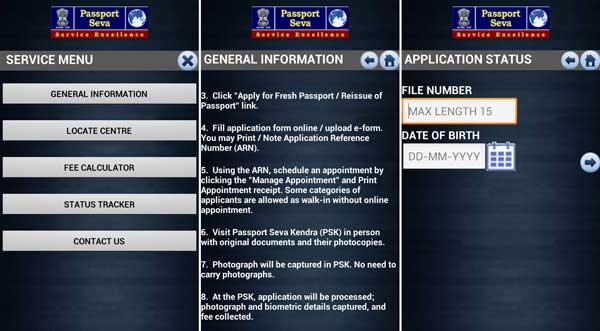 Encouraged by public response to its Passport Sewa mobile app for Android phones, the Ministry of External Affairs (MEA) has now launched the application for Windows and Apple iOS platforms.
The app provides passport-related information on the smartphones. The MEA had released the android version of the app in March this year. This is an extended service of the Passport Seva Project, executed in Public-Private-Partnership mode with IT services major Tata Consultancy Services (TCS).
mPassport Seva provides a wide variety of services such as status tracking, locating a passport office and other general information, TCS said in a release. The application provides information on various steps involved to obtain a passport related service and related phone numbers in case of queries or concerns, it added.
The users will also be able to search for a Passport Seva Kendra (PSK) or District Passport Cell (DPC) in a district where a passport application can be submitted. This can also be searched based on PIN code. For certain states and districts, the users can search for police stations as well.
Citizens residing overseas who apply for a passport service in Indian Missions/Posts abroad can also utilise this facility for searching address and other relevant information. The fee calculator feature of the app enables users to find out the applicable fee based on the service and mode of submission.
Users can track the status of their passport applications by providing the file number and date of birth. In case the passport has been dispatched, delivery status can also be tracked.
Source: ET