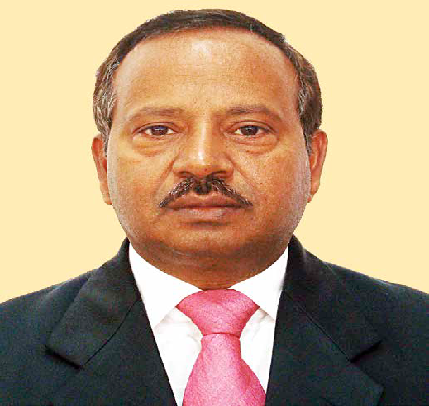 N N Sinha
Principal Secretary, Information Technology
Department, Government of Jharkhand
N N Sinha sheds light on the new initiatives that are being taken to bring growth to the Information Technology sector in the state
How do you see the development of e-Governance initiatives in the state of Jharkhand?
The Government of Jharkhand is committed to use ICT to transform its functioning and create an information society that is citizencentric, inclusive and development oriented. The idea is to provide services to the common man in a cost-effective, transparent and easily accessible manner. In fact, e-Governance has enhanced the efficiency of entire service delivery process. Today transactional processes like registration and disbursement of subsidies are being done with the help of e-Governance initiatives.
We have undertaken various initiatives like Aadhaar based attendance system, Aadhaar based payment of MG-NREGA wages and other payments; the scholarships to deserving students are also linked to Aadhaar, and so are the distribution of old age pensions. We have been able to configure all the branches of post offices in the state through Aadhaar based payment system. I would also like to tell you that UIDAI has sanctioned funds for deploying 2,800 micro ATMs through which we can make payment to all the post offices in the state. UIDAI has also sanctioned 1,000 ATMs for cooperative banks in order to facilitate payments through Aadhaar linked devices. We are also working towards computerisation of in-house departments like treasuries department and human resource management.
 Government of Jharkhand has started a landmark project for registration called e-Nibandhan. What kind of response are you getting for this project?
The e-Nibandhan Software was initially developed to automate the Registration Process in the District Sub-Registrar office at Ranchi. After its successful implementation in the Ranchi Registration Office, it was decided that we should replicate the system throughout the state. e-Nibandhan is designed to eliminate the maladies affecting the conventional registration system by introducing electronic delivery of all registration services. e-Nibandhan has made it possible to return the original registered document to the persons concerned within a matter of minutes. As soon the process of registration is complete the owner can take his original documents back. It has increased transparency in the system. Now the details of registration, calculation of rates and other details are available freely. So people can be sure that they are paying the correct amount of stamp duty, etc., to the government.
What kind of challenges are you facing in capacity building in Information Technology of various government organisations?
These days computers and smartphones have percolated into every section of society, so the new recruitments that are happening is usually of people who are already quite well trained. Also now there is no ideological opposition to computers, people have recognised the important role that computers can play in the development of our society. This makes it easier for us to do capacity building in government departments. In some areas we face difficulty. For instance, the computerisation of cooperative banks is a huge challenge, as all the files and documents are in the manual mode. We need lot of trained manpower to tackle the task of digitising the legacy data with cooperative banks and other institutions. We are now working towards the creation of large pool of human resource to meet all the challenges that are bound to be there in large scale digitisation projects.
Jharkhand is committed to use ICT to transform its functioning and create an information society that is citizen-centric, inclusive and development oriented
The Jharkhand Agency for Promotion of Information Technology (JAP-IT) has been created to promote IT in  the state. What are the key achievements of JAP-IT?
The broad objectives of JAP-IT are to provide IT inputs to Governments Departments, Agencies and to assist them in computerisation and networking. The idea is to co-ordinate with investors and industry, trade organisations and financial institutions in public and private sector. Today Jharkhand offers immense opportunity for investment in the Information Technology industry, and we are having good response from leading companies. I would say that over the years JAP-IT has been playing a seminal role in disseminating the strides made by Department of Information Technology, Jharkhand, through participation in various exhibitions, seminars etc. Such endeavours have led to awareness amongst the leading IT players of the country regarding Jharkhand and many of them have been attracted to the state. Currently JAP-IT is implementing a project for computerisation of Cooperative Banks in Jharkhand. The idea is to bring all branches of Jharkhand State under Core Banking Solution (CBS) System. The e-District project is also being managed by JAP-IT.
How is the e-District project doing in Jharkhand?
Jharkhand was selected as one of the pilot states for the implementation of the e-District project and Ranchi was selected as the pilot district for implementation of the same. The e-District project is designed to enable the people in rural areas to have digitally signed certificates for birth, death, income, residential, castes, etc., through the Common Service Centres (CSC). The project is being implemented by the Jharkhand Agency for Promotion of Information Technology (JAP-IT). On 13th September 2011, we conducted the go-live session for the pilot phase of the e-District project. Five online services – Birth Certificate, Death Certificate, Caste certificate, Income Certificate, Local Residential certificate – have been started in this block till date. Other services like Revenue Courts, Electoral services, Consumer court services can be accessed by external links as provided on the home page of the e-District website: jharkhand.gov.in/e-district.
The Common Service Centres have been envisaged as institutions that will enable all sections of society to access government services through digital means. How is the CSC movement doing in Jharkhand? Are they having enough response from the public?
Government of Jharkhand plans to set-up more than 4,500 Common Service Centres (CSC) throughout all the panchayats in the State in first phase and more than 800 CSCs in the second phase. All these centres will provide e-Governance services and other value added services to all sections of society. Currently we are facing some connectivity related issues in regard to our CSCs. We are trying to resolve this issue with BSNL. Overall, I would say that the CSCs are doing well in Jharkhand. We have created several applications that have led to a surge of demand for services from CSCs. These services include the e-Nagrik Services, panchayat banking services, RTGS, and other Aadhaar based services. I would also like to point out that about 26-32 percent of population in the state is tribal and the level of literacy is low. Setting up IT infrastructures and industry in a planned manner is a challenge, but we are hopeful that soon Jharkhand will attract large investments in IT. Strengthening transparency in the entire service delivery system will enhance the quality of services and it will be possible with the help of e-Governance initiatives.
In your opinion how effective is the Direct Benefits Transfer model for disbursement of benefits?
DBT is a very effective tool, as it ensures that the benefits reach the intended beneficiary and is not siphoned off by middle men. It has changed the entire concept of service delivery system. In Jharkhand we have started using DBT to provide government benefits in certain areas.
Lot of work has been done in computerisation of the treasuries department in Jharkhand. Please tell us about it.
We have taken up the work of computerising and networking in the state treasuries and sub-treasuries. The project seeks to  computerise the functioning of all the treasuries and link them together and with Accountant General. This will ensure an extremely efficient system of financial management for the government. It will completely eliminate the possibility of forged withdrawals. It will, in fact, ensure that the GPF accounts of all the Government employees are up-to-date. We have also embarked upon an ambitious project on computerisation and networking of field offices as well as Headquarters of Commercial Taxes Department. It provides an efficient, transparent, responsive and citizen friendly public interface to users of the Department It has helped in improving the efficiency and affectivity of taxes of administration. We have initiated some key UIDAI projects in the state. We have launched a micro-ATM device that can enable beneficiaries of projects like MGNREGA to withdraw money at their doorstep through the BC model. We are of the opinion that such projects will help in connecting rural people with the modern banking system.
What steps are you taking to attract investment in IT sector in the state?
We are working with STPI to create Software Park in Jharkhand. We are also planning to build two units in other parts of the state. We have earmarked setting up of IT Park in Ranchi, the work on which is currently in the progress. We have also initiated a scheme for  providing incentives to private companies to set up their facilities in the state. It will require some time to attract big multi-national companies to come to Jharkhand. We have recently approved the project of setting up of IIIT in the state. We are very hopeful that soon Jharkhand will witness a booming growth in IT sector
Follow and connect with us on Facebook, Twitter, LinkedIn, Elets video