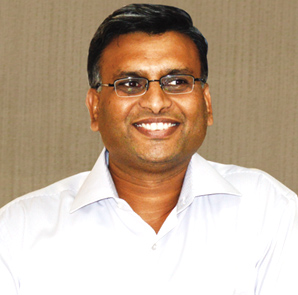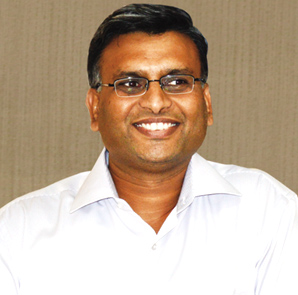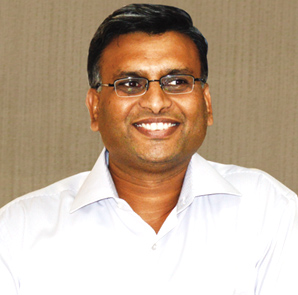 Pankaj Kumar Bansal
Special Secretary, Health and Family Welfare Department
Mission Director, National Rural Health Mission
Government of Tamil Nadu
"When it comes to providing healthcare services to the citizens, Tamil Nadu is the first best performing state among the larger states and the second best performing in the entire country," says Pankaj Kumar Bansal
Please provide us with an overview of the work that NRHM is doing to bring improvement in the quality of healthcare being offered in Tamil Nadu.
The aim of NRHM (National Rural Health Mission) in Tamil Nadu is to provide universal access to equitable, affordable and quality healthcare services. We seek to promote policies that strengthen public health management and service delivery effectively and handle the increased allocations as prescribed under the NRHM Guidelines. Efforts are being made to further strengthen the entire healthcare sector in the state by adding and operationalising new urban and rural PHCs (Primary Healthcare Centres) as per the needs. With NRHM providing support for strengthening secondary and tertiary care centres under certain categories, we expect to have a robust healthcare system with strong HR, infrastructure and equipments to meet any exigencies at all levels.
In order to improve the quality of rural healthcare and in accordance with the standards of IPHS, all the PHCs are manned by two Medical Officers so that the quality of care is not different for the vast majority of rural population. New PHCs are established every year and we are also in the process of upgrading one PHC in each block into an Upgraded PHC with 30 beds and better infrastructure. One upgraded PHC in each Health Unit District is being developed into a comprehensive MCH Centre which can handle obstetric emergencies including caesarean section. These centres are adequately provided with manpower and equipments.
In the entire country, only in Tamil Nadu almost 70 percent of deliveries take place in government institutions. NRHM has strengthened the infrastructure and provided high-end equipments in the Secondary Healthcare Sector, supplementing the inputs by the World Bank funded Tamil Nadu Health System Project. In the Tertiary Healthcare Sector, focus is provided more on very high quality MCH care and every year Two Medical Colleges are strengthened into RCH – Centre of Excellence with additional buildings, equipments and manpower.
Many young MBBS doctors do not like to work in rural places. What steps have you taken to encourage doctors to work in rural areas?
Tamil Nadu is one of the few states in the country where there is minimum vacancy in the healthcare sector even in rural areas. For this achievement, I would like to give credit to our recruitment system through which we have successfully encouraged doctors to work in rural places. We have set up the Medical Recruitment Board, which is an organisation entitled to recruit doctors by conducting examinations. Recently we have recruited more than 1,500 doctors. We have 19 medical colleges in the state and around 50 percent of post graduate seats are reserved for our government doctors. Any doctor who serves in rural area is entitled for two marks for every year of service in rural areas in his PG entrance exam. Moreover, the facilities and infrastructure available in rural PHCs are such that the doctors are able to provide quality medical care to the public. This gives them the satisfaction of putting to effective use what they have learnt through their five years of medical education. This encourages the doctors to opt for rural services.
The rising cost of medicine is an area of great concern. What steps are being taken by the state government to regulate prices of essential medicines?
Tami Nadu is one of the few states in India where medicines have always been provided free of cost at all levels of government healthcare facilities. We have been providing generic medicines to the patients in Tamil Nadu for the past fifteen years. We have also set up Tamil Nadu Medical Services Corporation Ltd (TNMSC) with the primary objective of ensuring easy availability of all essential drugs and medicines in the government medical institutions throughout the state. The TNMSC follows a very transparent and efficient procedure for the procurement, storage and distribution of medicines.
The corporation is engaged in the procurement, storage and supply of 268 drugs and medicines, 84 suture items and 63 surgical items to the various Government Hospitals, Primary Health Centres and through them to the health sub-centres throughout Tamil Nadu. TNMSC is also engaged in procurement, storage and distribution of 114 veterinary drugs to the various veterinary dispensaries under the control of the Directorate of Animal Husbandry. The Government of Tamil Nadu has taken a conscientious decision to provide quality medicines to the stake holder irrespective of the cost. The bulk purchase of medicines and other items through TNMSC brings down the prices considerably. At the same time the suppliers are aware that there should be no compromise in the quality of drugs and other supplies least they would be black listed from all supplies in future. We have ensured that there is no shortage of medicine in any government hospital throughout the state of Tamil Nadu. You will find a single medical store near any government hospital as we provide free generic medicines to patients in the hospital itself.
Our vision is to provide universal acc ess to equitable, affordable and quality healthcare services

How would you rate the performance of NRHM in Tamil Nadu? What has been the organisation's most significant achievement in past ten years?
Tamil Nadu is ranked among the high-performing states in India, in the area of human development. The state is noted for its low mortality rates and effective healthcare services for which NRHM has been catalytic in the last decade. The state has a long track record of innovations in the health care sector and has pioneered in making new approaches to enhance effective access to quality healthcare at low financial costs. NRHM have been instrumental in delivering the Health Care nearer to the community. The three staff nurse model in the primary health centre has changed the service availability of the PHCs. This has ensured that there is one skilled birth attendant at any point of time to provide quality service or appropriate referral to higher centres without delay.
This along with the improved facilities and infrastructure has increased the number of deliveries in the PHCs from few thousands to three lakhs at present. This has also enabled us to make all 1614 PHCs as 24 x 7 centres for maternity care. This model is being emulated by other states also. NRHM has significantly contributed to the fall in IMR in the State. 47 NICUs (Neonatal Intensive Care Units) and 42 NBSUs (New Born Stabilisation Units) have been established and 17 NICUs and 114 NBSUs have been strengthened under NRHM. With support from NRHM the State has added 211 New PHCs and in the current year 118 New PHCs are in the pipeline. It is noteworthy to say 209 PHCs have been upgraded with 30 bedded facilities and we have planned to upgrade 60 more in the current year. 385 Mobile Medical Units are functioning as Hospital on Wheels at one per block. This caters to the people in the remote and hard to reach areas by providing health care at their door steps. Tailor made health care plans are being executed for the tribal population.
Birth waiting rooms are provided in tribal areas where the pregnant mother along with one relative can stay well before her expected date of confinement. Their food and other expenses during the stay are being met from NRHM allocation. Other than the Maternal and Child Health care services the remarkable fields into which scrupulous actionable points has been taken till now are Provision of Emergency management services through "108" ambulances with the 'response Time' of less than 15 minutes in Urban and 20 minutes in Rural population ; making Inter-sectoral Coordination with the Departments of School Education, Sarva Shiksha Abhyan and SCERT; mainstreaming of AYUSH (Ayurvedha, Yoga & Naturopathy, Unani, Siddha and Homeopathy) services , Palliative Care services (next to the state of Kerala); hierarchal steps to reduce the prevalence of preventable blindness from 1.4-0.3 percent through involvement of Non Governmental Organisations ; entrusting the public with the increased awareness about Health related issues both Communicable and Non-communicable and many others.
Tell us about the Dr Muthulakshmi Reddy Maternity Benefit Scheme that you have implemented.
Dr Muthulakshmi Reddy Maternity Benefit Scheme is implemented by the Government of Tamil Nadu under which a financial assistance of `12,000 is given in three instalments to women from BPL families in order to compensate the wage loss during pregnancy and to get nutritious food so as to avoid low birth weight babies. A mother is eligible for receiving the first instalment of `4,000 after a minimum of three Ante-natal check-ups at the end of seven months; the second instalment of `4,000 after the baby is delivered in a government institution and `4,000 when the baby completes immunisation up to the third dose of DPT. The pregnant mother should be of age 19 years and above, and she should be in the BPL category for availing the benefit. The entire process is being done online and currently we are successfully transferring funds of about `600 Crores to more than three lakh beneficiaries every year. For this purpose we have linked all the primary health centres in the state with broadband connectivity We have trained all our doctors with private agencies and all our PSEs are connected through broadband.
Tell us about the key challenges that you face in managing the healthcare sector in the state of Tamil Nadu.
A huge infrastructure is required to provide efficient and effective healthcare to the people. At present we are having the capacity to admit about 70,000 inpatients in all the Government Facilities in the State. Every year we are constructing new buildings and also increasing the man power available in the Government Health Institutions to cater to the increasing needs of the General Public. Today the State has 19 Government Medical Colleges and every year we are improving our Medical Education by increasing the number of Medical seats in the colleges and also by opening New Medical Colleges. But our main challenge lies in addressing the gaps in effective coordination among all the health directorates. We are trying to provide comprehensive healthcare services to all the people of the State. There are certain areas of Health Provision which need to be strengthened and we also need to involve the private sector for better outcome in those areas.
In fact, we are already partnering with many private organisations for implementing the Chief Minister's Comprehensive Health Insurance Scheme for the people. Also we are involving the Private Sector, wherever necessary, in all high end requirements. We have made a detailed plan and hope to address the health needs of large number of poor people who live in urban areas and in urban slums through the forthcoming Urban Health Mission. I would like to complement e-Gov for creating a platform where good governance is covered from every nook and corner of the country. It has certainly helped in improving the condition of healthcare and governance in the public and private sector and also encourages every stakeholder to come with more initiatives.