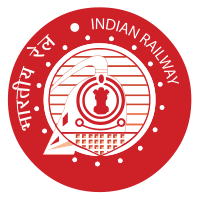 Indian railways has switched over to 100 percent e-Auction for disposal of scrap eliminating the need for physical presence of purchasers.
Indian Railways disposes scrap worth Rs3500 crore every year. Till recently, scrap disposal by Indian railways was being carried out through public auctions requiring physical presence of purchasers for bidding.
The e-auction system has been developed in-house by the ministry of railways. In this auction system, electronic bidding system has been designed to enable participation in auction through the internet using digital certificate (DSC). No physical presence of purchaser is required for biding.
Now a purchaser can participate in e-auction organised by all zonal authorities of the Indian railway by getting registered on 'ireps.gov.in'. The e-auction module includes e-payment facility.No cash handling is required by purchasers and railways' cashiers.
The bidding process is completely transparent. It will increase the number of participants in various auctions and will curtain the role of middlemen.
Till date about 1200 purchasers have got themselves registered for participation in e-auction of scrap. The railways has already auctioned scrap material worth more than Rs1000 crore through new auction facility so far