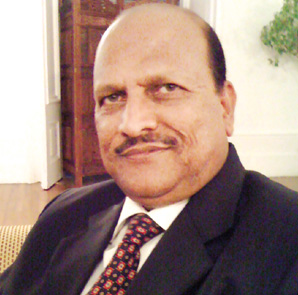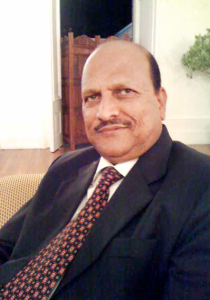 Kishore Kharat
General Manager-Financial Inclusion, Bank of Baroda
"Now it's time to reap the benefits of new technology and infrastructure and make Financial Inclusion successful in India," says Kishore Kharat. In conversation with Rachita Jha
Financial Inclusion is playing a seminal role in changing the economic scenario in the country. What are key initiatives taken by Bank of Baroda in this area?
Bank of Baroda had been originally allocated 2864 villages with population above 2000 under financial inclusion by various SLBCs/DCCs. Another six villages were re-allocated to our bank in March 2012 in the state of West Bengal and Nagaland. Thus Bank was allocated total 2870 villages under financial inclusion. Bank has achieved 100 percent village coverage of 2870 villages before March 2012. The four pillars of financial inclusion are financial literacy, banking access, product available and operational viability. India has one of the largest mobile penetrations in the world. It can be used as an advantage for providing various banking services. In villages we are using mobile technology to deliver services in real time. So it has become an extension of banking counter. Our bank has also launched mobile vans in the village areas to extend our banking services at their doorsteps. The services include account opening, as according to a study, 66 percent of the people in India still do not have bank accounts. Today NREGA payments are also done through bank accounts. Bank has opened 2068 ultra small branches as of 30th April 2012 across the country and has planned to open remaining 684 USBs so as to cover all villages covered through BC Model under financial inclusion.
India is a large and geographically diverse country; there is lot of challenges in providing banking services in every part of the country. Tell us about challenges which were met in the implementations of various financial inclusion schemes.
The truth is that over the years we have failed to bring banking and other financial systems to the people in all parts of the country. Today, with financial inclusion, we are trying to eliminate all those drawbacks. First and foremost drawback was the approach of banks that the beneficiary will come and register for an inclusion scheme. In the remote villages and geographically challenging environment it is bound to result in low turnout as availing banking facility is not the only priority of these people. Lack of adequate technology to handle volume of potential business is also a reason of failure. Now our approach has changed completely, and we are taking a customer-centric strategy by taking banking to their doorsteps. The essence of financial inclusion is to ensure that financial services are available at doorstep of every individual at affordable cost.
Tell us some of the customized products that you offer under financial inclusion?
We have different schemes like production credits, investment credits, and consumption credits. These are the basic three requirements of rural segments. Investment credits are issued when people need loans for land levelling, well digging; whereas production credit means, they want to grow crops there. So crop loans are production credits. Then there are consumption credits, where consumption needs are there, like somebody needs it for house repair, for purchasing vehicles, children's education, and marriages in the family. People are not aware about our credit schemes. So our officers are going there and are advising them on all these schemes. Our approach is to push people into our banking services instead of pulling them out.
The product portfolio of the banks has also been changed to fulfil the financial inclusion agenda. Tell us about it.
The second major intervention has been with the product portfolio that is offered within financial inclusion. Earlier most of the banking products that were being offered were slightly costly and it was wrongly believed that such products would be unsuitable for rural masses. It is wrongly assumed that rural India is devoid of wealth. There is significant wealth in rural India, but there is lack of reliable banking facilities for the rural population. With the arrival of reliable and customised schemes under financial inclusion, and banks going to their doorsteps, the concept of savings account in banks is fast catching pace in rural hinterland. We are also trying to introduce a credit system for them. We are trying to eliminate intermediary and improve efficiency of existing benefit transfers. Today banks need to provide alternative financial services to the people through various channels. It includes systems of business correspondence, mobile vans correspondence and village-level entrepreneur kiosks. We are also opening small brick and mortar branches, which have a skeleton structure and are very cost effective. We have introduced ultra-small branches, wherein the officer of the bank visits once in a week, along with the business correspondents.
---
There is wealth in rural India, but there is lack of reliable banking facilities for the rural population
---
Bank of Baroda has set up Baroda Grameen Paramarsh Kendra to promote financial literacy in rural India. Tell us about its impact in connecting rural masses to the banking services.
Bank of Baroda has taken a number of initiatives such as opening of specialised outlets of Gram Vikas Kendras (GVKs) and Multi Service Agencies (MSAs). Baroda Swarojgar Vikas Sansthan (BSVS) is another initiative for capacity building by providing appropriate training for skill upgradation of unemployed youth and women for their gainful employment. There is a big knowledge gap especially in farmers in terms of financial literacy, better farming practices, technology adoption, diversification of opportunities, market linked prices, value addition services offered by various institutions, women empowerment and also for employment opportunities for rural youth. In addition to this, the deficiencies about credit related repayment during distress situations call for credit counselling. We have set up Baroda Grameen Paramarsh Kendra (BGPK) – a centre for Knowledge Sharing, Problem solving and Credit counselling for the Rural Community.
Activities covered under Grameen Paramarsh Kendra (BGPK)

• Financial Education and Financial Inclusion
• Information sharing and problem solving on technical issues
• Credit counselling
• Synergy and liaison with other organizations and development activities
In your opinion what kind of impact will Direct Benefit Transfer have in enlarging the scope of banking services in the country?
The purpose of Direct Benefit Transfer is to ensure that benefits go to individual bank accounts electronically, cutting down delays and pilferages if any. The benefit covers 34 schemes such as scholarships, pensions, subsidies, MNREGA wages, etc. Bank needs to ensure that each beneficiary living in the service area of the branch has a bank account. Wherever our bank has lead responsibilities, our bank managers obtain from the respective district collectors the scheme-wise list of beneficiaries along with the bank account details and these are then distributed to all the banks in their district. Wherever the beneficiary already has Aadhaar, details get collected and seeded into the bank core banking system (CBS). DBT will propel speedy implementation of financial inclusion. Direct credit to beneficiaries' accounts avoiding delays and pilferages. The saving potential of beneficiaries would improve, as intermediaries would be eliminated. The increased earnings would facilitate improved living conditions of the poor. It will also eliminate all the unauthenticated entries thereby saving government expenditure. This would lead to reducing fiscal deficit and strengthen government allocation of resources. Our bank is fully prepared to undertake Aadhaar based payments, UIDAI linkages and other financial activities. Now it's time to reap the benefits of infrastructure and make Financial Inclusion a successful in India.