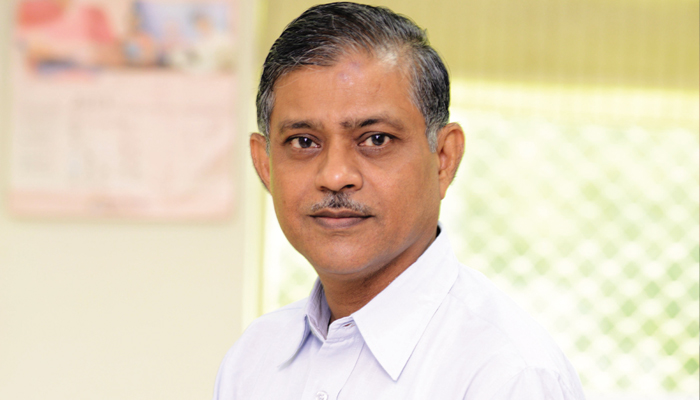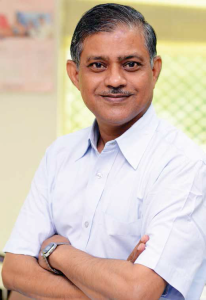 Alok Srivastava
Joint Secretary,
Ministry of New and Renewable Energy,
Government of India
"Wind Energy accounts for nearly 70 percent of the total renewable energy produced in the country," says Alok Srivastava

What is the mandate of the Ministry of New and Renewable Energy (MNRE)? Also, please provide us with an overview of the work that is being done to promote wind energy in the country?
As you know, the Ministry of New and Renewable Energy (MNRE) is the nodal Ministry of the Government of India for all matters relating to new and renewable energy. The main aim of the Ministry is to facilitate the development and deployment of resources for new and renewable energy, which can supplement the energy requirements of the country. The Ministry's mandate covers a very wide range of issues – it contributes through the creation of a good policy environment and with planning of the provision for incentives, which will lead to faster development of capacity and infrastructure for generating energy through environment friendly new and renewable energy resources. It is important that the nation should have the power to generate electricity by alternate means especially in view of the fact that the price of fossil fuels is increasing. Wind energy is a renewable resource and it comes under the Ministry of New and Renewable Energy. The Ministry has taken a number of initiatives to promote wind energy development in the country. In India the wind-farms can be installed at C-WET (Centre for Wind Energy Technology, Chennai) identified potential sites.
---
Wind Energy is one of the cheapest and most efficient forms of renewable energy
---
Today there is lot of awareness about renewable sources of energy amongst the common citizens. What kind of future do you see for wind energy in India?
You are correct. The role of new and renewable energy has been assuming increasing significance in recent times with the growing concern for the country's energy security. Today we have installed over 29000 MW of renewable energy capacity, and out of this 19,600 MW is through wind energy. Thus wind energy accounts for nearly 70 percent of the total renewable energy installed capacity in the country. India is placed fifth, after USA, China, Germany, and Spain, when it comes to generating power through wind based systems. The Ministry of New and Renewable Energy has announced a revised estimation of the potential wind resource in India from 49,130 MW assessed at 50 metre hub height to 102,788 MW assessed at 80 metre hub height. The wind resource at higher hub heights that are now possible is much more. In fact, a laboratory from USA has estimated that we can generate up to 748 GW of wind energy in India. So there exists a huge potential for growth in this area.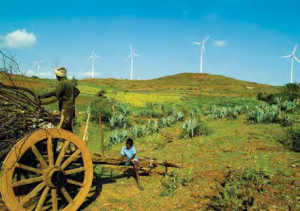 In your opinion what are the key factors that contribute to the success of Wind Energy in India?
One of the most positive aspects of wind energy is that it does not require water to generate electricity. Land requirement is also much less as compared to other ways of generating electricity. We have about 20 manufactures in the country that have the capacity to produce about 9,500 MW capacity of wind mills every year. It is a misconception that most people have that Wind power is expensive. The truth is that Wind Energy is one of the cheapest and most efficient forms of renewable energy. Once the Wind Mills have been set up, the maintenance and operation costs are very low. Therefore Wind Energy is a very profitable option as wind is a free source of energy. India has huge potential for wind power generation. We are now thinking about promoting mega projects for wind power generation. We are also focusing on strengthening transmission and evacuation network so that more and more wind power can be evacuated. We are also identifying newer areas where these projects can be set up. In fact, the India Wind Energy Outlook 2012 estimates wind energy generation capacity in India could more than quadruple to 89 GW by 2020.
Energy requirement is growing at an unprecedented way in our country. Do you think that the Wind Energy is today capable of playing a much bigger role in meeting this huge demand for cheap and reliable power?
There are seven states in the country where Wind Energy sector is doing very well. These are – Tamil Nadu, Rajasthan, Madhya Pradesh, Karnataka, Gujarat, Maharashtra and Andhra Pradesh. Estimates show that wind energy potential in the state of Jammu & Kashmir and in the North Eastern states is also very good. India, with its large coastline, has a good potential for offshore wind energy power. We have released the draft of the policy for offshore wind power development in the country. In 2011-12, we added over 3,200 MW of new capacity in onshore Wind Energy, which is a record in any one year. It requires support from the banking and financial sector. Unfortunately, a very important incentive of accelerated depreciation, which is available to all other renewable energy resources, has been withdrawn from Wind Energy. This is a cause for concern. The rate of capacity enhancement in Wind Energy has fallen by about 50 percent since the withdrawal of accelerated depreciation incentive.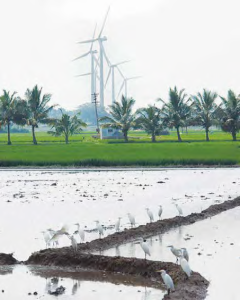 It is well known that the Wind Energy sector in India is dominated by the private sector. Tell us about the work that is being done.
The entire power generation in the Wind Energy sector is being done by the private sector. It is the policy of the Government of India to encourage private companies to play major role in generation of Wind Energy. The capacity of 19,600 MW of power generation capability has been created entirely by the private companies. In 2011, India has created new installations for additional 3,000 MW of generation through Wind Energy. This constitutes more than 100 percent growth over a two year horizon; a remarkable achievement in times of general slow up down globally. As I have already said, today the nation generates seventy percent of the total renewable energy through Wind Energy. It is a matter of pride for us that five percent of India's total energy generation comes through wind energy and has put India in the world map in grid connected renewable power generation. We have also started exporting our wind turbines and systems to various countries in Latin America, Africa and Europe and United States of America.
The Government is planning to announce a National Wind Mission. What kind of objectives will the mission achieve?
The Government of India is presently examining a proposal for setting up a National Wind Mission (NWM) to give further impetus to wind power in the country. The Planning Commission has agreed in principle with the need for such a mission and we are working on it. There is an immediate need for resource assessment to understand the wind Energy capacity of the country. NWM will help us achieve this objective and give encouragement to Wind Energy generation in the country. In the 12th Five-Year Plan we are targeting additional 30,000 MW of power in the renewable energy sector out of which 15,000 MW will come from wind power. With right kind of policies and incentives, this target can easily be achieved.
New & Renewable Energy

Cumulative deployment of various Renewable Energy Systems/ Devices in the country as on 31 July 2013 (CAPACITIES IN MW)

Renewable Energy/Programme/Systems
Target for 2013-14
Deployment during July, 2013
Total Deployment in 2013-14(Till 31 July, 2013)
Cumulative achievement upto 31 July, 2013
Wind Power
2500
96.20
608.20
19661.15
Small Hydro Power
300
20.50
74.50
3706.75
Biomass Power
105
 –
 –
1264.80
Bagasse Cogeneration
300
 –
 –
2337.43
Waste to Power -Urban
20
 –
 –
96.08
*Industrial
 –
 –
 –
 –
Solar Power (SPV)
1100
79.56
152.56
1839.00
Total
4325.00
196.26
835.26
28905.21

Brief us about some of the internal e-Governance initiatives that have been undertaken in the Ministry of New and Renewable Energy?
We have taken the very important step of mapping every single wind turbine set up in the country over the last three years on IREDA's website. So the website contains the entire information about the installed capacity, and power generated by each wind turbine in the country. There are control centres set up by private companies to monitor the health of turbines not only in India but also in other countries. One such centre is capable of taking care of 2,000 to 3,000 wind turbines. If there is any problem in any turbine, then in most cases the problem can be rectified remotely by the controller sitting in his computer. Even the direction of fans can be changed through remote command to take maximum advantage of the direction of the wind. Extensive use of IT is being made in the Wind Energy sector.