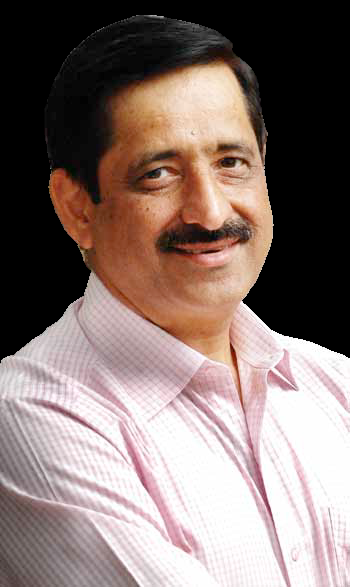 H K Jaggi
Secretary, Railway Board, Ministry of Railways
"Indian Railways is one of the first organisations in the country to make large scale implementations of Information Technology," says H K Jaggi, in conversation with Nayana Singh
Today the scope of Information Technology has increased in all areas of our life. In your opinion, how important a role is Information Technology playing in the Indian Railways?
There is no doubt that Information Technology plays a very important role in modern railway system. In fact, the Indian Railways is one of the first organisations in the country to make large scale implementations of Information Technology. The best example of IT in railways is the Passenger Reservation System, which enables us to manage the reservation of millions of travellers in a seamless and efficient manner. The new TrainEnquiry.com site has been developed by Indian Railway's National Train Enquiry System (NTES) and promises to the needs of modern-day Indian Railways passengers and their expectations of online user experience. All the information provided on the site is collected by the Centre for Railway Information Systems (CRIS) in near real time (from all over the country) and the Expected Time of Arrival (ETA) of the trains is determined by using predictive algorithms. The computerisation of Railway Freight is being done through FOIS. The Indian Railways carries over one billion tonnes of freight in a year. This translates to about 700 freight trains daily. The Freight Operations Information System (FOIS) was the first project which CRIS embarked upon, today this system is working very well. There are many other instances where Information Technology has been successfully used to bring more efficiency and transparency in the working of Indian Railways.
What are the main challenges that the Indian Railways faces today?
The main challenge that Indian Railway face today is related to capacity building. It is essential to build a network of capacities across the country. At present Indian Railway has a network of 62,000 km. Indian Railways runs around 12,700 trains everyday, of which 12,000 are passenger trains. Golden quadrilateral which connects five important metro cities of India constitutes 60 percent of country's traffic. The scale of operations is very huge. People need to be trained in the usage of new Information Technology systems, so that these can be seamlessly implemented. Then there are also the infrastructure related challenges. One major concern is related to the concept of passenger and freight lines management. There are separate lines for passenger and freight in most of the advanced railway systems in the world. But in India, we have to manage both the traffics in one single line. There is
a need to develop dedicated lines separately for passengers and freight movement as they both runs on different speed and excel load. Now we have gone ahead and sanctioned two dedicated freight corridors, one from Delhi to Mumbai and other from Delhi to Kolkata. Delhi-Mumbai is in western corridor and Delhi-Kolkata is in eastern corridor. The entire project requires an investment of `60,000 crores. To undertake such projects, we have already created an organisation called Dedicated Freight Corridor Corporation of India Ltd. Once the entire project gets implemented, we would be able to deliver goods between these two corridors within 24 hours.
Safety is an area of concern for many railway passengers, as we keep having accidents at different periods of time. What steps are you taking to ensure that the railway journeys are relatively accident free?
Safety of 23 million passengers that Indian Railways serves on a daily basis is of paramount importance to us. Over the years, apart from the regular safety norms followed, the network has taken a number of steps through innovative use of technology. We have stepped up training of our manpower
to enhance safety standards. Extensive field trials of the Anti-Collision Devices (ACD) are being conducted. This innovative technology will help railways reduce accidents, which happen due to collision between trains. We have sanctioned `1,760 crore for installing Train Protection and WarningSystem. We have planned to start it in eight major zonal railways. Our signalling Department is working very closely with European companies to install this system. We are also working on Train Collision Avoidance System which is a very important part of our safety measure system. Indian Railway is also planning to have Wi-Fi connectivity in trains and station premises. We have started world class lounge facility in New Delhi railway station.
"Indian Railways is the largest rail network in Asia and the world's second largest under one management"
What are the plans for improving connectivity to far-flung areas like the North Eastern region? 
The North East is one of the important areas for Indian Railway. We are now planning to interconnect all the state capitals of North East India. We have launched 20 new line projects. We have initiated Rs 41,000 crore projects in North East India. In North India, we have commissioned projects from Jammu to Udhampur and Udhampur to Katra.
The younger generation in the country is especially concerened about the environment. what steps is the Indian Railway taking to ensure that environment is safeguarded, even as people have access to best possible transportation facilities?
Indian Railway has undertaken severalenvironmental friendly initiatives. We have successfully commissioned 10.5 MW Wind Mill plant at Integral Coach Factory, Chennai. It produces 22 million units of electricity per annum through wind power, which is considered to be most environment friendly. We have now developed plans for harnessing up to 200 MW of wind power generation in the coming years. We are also endeavouring to set up a 7MW solar power plant. We have installed various solar appliances in all our stations, institutions and schools. Railway Energy Management Company is a joint venture between Indian Railways and CRIS. This agency has been tasked with managing the entire spectrum of our power generation.
Recently a committee had been set up under Sam Pitroda to give its recommendations for modernisation of Indian Railways. Tell us about the developments in this area.
An expert Group has been constituted under the Chairmanship of Mr. Sam Pitroda to recommend ways and means to modernise Indian Railways to meet the challenges of economic growth, the aspirations of the common man, the needs of changing technology and the expanding market while at the same time ensuring adequate focus on addressing social and strategic requirements of the country in consonance with Indian Railways' national aspirations. The Committee identified that immediate challenge before Indian railway is to execute large scale Public Private Partnership (PPP). It estimated that the  entire modernisation project would require `560,000 crore over the 12th and 13th five year plan. Today we are concerned about the funds which are needed to start these modernisation projects. We usually get a very small budgetary allowance as compared to the amount which we need to accomplish these projects. This year we just got `26,000 crore as budgetary allowance.
In China and Japan, now they are having bullet trains. In India also there has been talk of having High Speed Corridors for train movements. Tell us about these projects.
High speed corridors are those lines in which a train can cover a speed of 200 km per hour. At present, such corridor does not exist in India. Various western countries have already installed such corridors. We have identified some keyroutes like Mumbai-Ahmedabad, Delhi-Amritsar, and Banagluru-Chennai.
Follow and connect with us on Facebook, Twitter, LinkedIn, Elets video