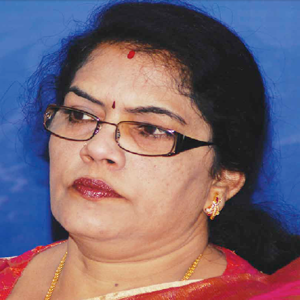 Dr Killi Kruparani
Minister of State for Communications & Information
Technology, Ministry of Communications & IT
Government of India
---
"I am happy to say that DeitY (Department of Electronics and Information Technology) has been playing the role of an effective catalyst in the e-Governance domain," says Dr Killi Kruparani
---
Today India has scored many successes in the field of IT, but there is scope for many more developments. Tell us about your vision for IT industry in the Country?
IT industry has been contributing significantly to India's growth and helped to put India on world's technology map. Today revenues in this sector are over USD 70 billion and are expected to cross 100 billion mark soon. Over the past few years, IT industry's contribution to GDP has grown to over seven percent and it is also now a major sector on employment supporting nearly three million people directly and nine million people indirectly. I believe that over the next decade, Information Communication Technologies (ICTs) will become the technologies that will determine the overall growth path of any country as they are pervasive and can be leveraged in any sector. Therefore, the vision of our government is to ensure that at least one person in each household is literate so that the issue of digital divide may be addressed effectively, people in even the most rural and remotest part of the country have access to these technologies and that we use these technologies for preserving our culture and heritage. All these are also reflected in Ministry's one year agenda.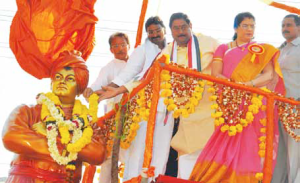 Please provide us with an overview of the steps that Ministry of Communications and Information Technology is taking to promote e-Governance in the country?
As you are aware, DeitY is the secretariat for the government's flagship initiative on e-Governance – National e-Governance Plan (NeGP). We are also responsible for creation of the critical digital service delivery infrastructure consisting of State Wide Area Network (SWAN), State Data Centre (SDC), State portal and Service Delivery Gateway (SSDG) and Common Services Centre (CSC). Along with the hard infrastructure, we are also responsible for soft infrastructure including Capacity Building, Awareness and Communication and Impact Assessment. In order to promote e-Governance in the country, we are taking several initiatives that encompass all of the above. For example, we have initiated a Rapid Replication Project under which we identify successful projects and applications that can be quickly replicated in multiple states. Such an approach not only enables faster implementation but also prevents re-inventing the wheel thereby saving precious time and resources. We are also tracking the no. of e-Transactions across the country to understand the uptake of these services. In order to improve the uptake, we must aim at demand generation. Today we are running a CSC focused, van based outreach activity which is attempting to not only strengthen existing linkages between CSCs, service seekers and local government institutions, but is also helping generate demand for e-services as it demonstrates how use of technology enable faster, more efficient, cost effective and transparent delivery of public and private services.
In your view what are the most notable achievements of the ministry when it comes to e-Governance?
I am happy to say that DeitY (Department of Electronics and Information Technology) has been playing the role of an effective catalyst in the e-Governance domain. As part of its primary responsibility, it has ensured that the digital service delivery infrastructure that I mentioned earlier is more or less in place. Equally important is DeitY's contribution in Technical support by formulation of key Frameworks and Guidelines. Notable amongst these are the Interoperability Framework, Mobile Governance Framework, e-Authentication Framework, Framework for Citizen Engagement and Framework and Guidelines for Use of Social Media by Government Agencies. We have also designed toolkits, including the toolkit for designing RFP. The Integrated Framework document for e-District is another example of DeitY's attempt in cross pollinating and promoting mutual learning.
---
In today's world social platforms provide a very open and vocal medium of government-citizen interface
---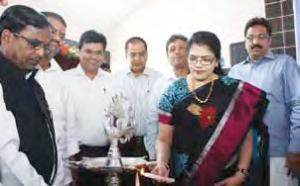 People who are digitally literate are able to access e-Governance initiatives; the poor sections of the society and those living in the rural areas are unable to take maximum benefits out of e-Governance. What steps are being taken to ensure that all sections of society are able to benefit?
In my mind, challenges associated with effective use of ICT are multifaceted. First hurdle is of course literacy. In our country while we have made significant progress towards enhancing literacy – Indian Population Census 2011 reveals that literacy rate of India has increased from 65 percent to 74 percent. However, female literacy is around 65 percent and literacy in rural areas at about 68 percent it continues to lag behind urban areas. When we couple the problem of literacy with language i.e. 22 official languages with the de-facto currency of ICTs i.e. English, the problem becomes even more complex given the fact that less than 10 percent population of our country speaks English. Next hurdle is digital literacy i.e. ability to use computers and final challenge to my min d is information literacy which is ability to source, categorise and use information. My ministry has taken several steps to address these issues. Foremost, making one person e-Literate in every household is on the very top of our agenda. Second, acknowledging the fact that most our population does not speak English we are actively creating and promoting the Indian Language Software. Bharat Open Source Software BOSS is an excellent example of this and it is available Free of Cost for anyone wanting to use it. Finally, recognising that people can be transformed over recesnight into digitally savvy individuals, I believe that CSCs will continue to play a very important role in providing assisted access to all types of information and services in rural areas.
These days we are seeing huge surge in the popularity of social networks like Facebook and others. Do you think that such networks can also be used by government departments for promoting social reforms?
Today technologies are evolving at a rapid rate and people across the world are adopting & adapting these technologies. I believe that it is essential that Governments too must keep pace and find ways and means of connecting with their constituencies using whatever means at their disposal. In today's world social networking platforms provide a very open and vocal medium of government-citizen interface. In order to promote interactive dialogues between the two, DeitY has evolved enabling Framework and Guidelines for use of social media by government agencies. I am happy to see many government agencies including the Prime Minister's Office, Planning Commission, Ministry of External Affairs and others making use of such platforms.
What are the ways by which modern IT can be used to awaken a sense of national pride amongst India's youth? Are any significant steps being taken by the Ministry in this direction?
India since ancient times has been a beacon for civilisations across the world whether it – be in literature, mathematics, sciences or arts. In recent times, ICTs have put India back on the World Knowledge Map. In coming years, creation, use, protection and preservation of knowledge would determine the growth on countries. We have so much to showcase and I believe that documenting our folk, cultural, architectural and scientific heritage would further energize our youth. My Ministry is working towards digitisation of Indian Folklore and we believe that this will be a significant step in this direction.
At present the economy is going through a slowdown phase. What step is the government taking to revive the India economy, and especially the IT sector?
You may have seen that even when the world was hit by recession, Indian companies were to an extent protected by the impact of the recession because of the growth in domestic IT sector. I believe that in the coming years, the Indian domestic market will emerge as an important destination not only for our own companies but also for other multinationals. Another important aspect is our renewed focus on Manufacturing and Electronics sector which may prove to be the second sunrise industry for our country.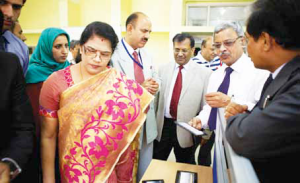 In your opinion what kind of experience and sensibilities as an administrator, must a Minister in a country as diverse as India should bring to his job?
India is a culturally, linguistically and geographically diverse country. In my view, any administrator should be sensitive to this diversity. We are also a very populous country and serving such large number of people is a complex issue. We cannot apply one size fits all approach to any issue. In addition, while on one hand even today India lives in its villages, on the other the pace of urbanisations is increasing exponentially. Both these scenarios throw up very different types of challenges which need to be addressed.
Finally, India is a young country and the aspirations of its youth, their issues and their future needs must be effectively addressed.
---
The vision of our government is to ensure that at least one person in each household is literate so that the issue of digital divide may be addressed effectively
---
After taking over charge of Union Minister of State, what have you done for your State, especially for your constituency, through your Ministry?
On becoming a Minister, I first realized that I had got an opportunity to do something for the betterment of my people, who have reposed faith on me by electing me to Parliament. My Ministry consists of three departments – Postal, Telecom and Electronics & IT. I put in a lot of efforts in bringing a number of projects to Andhra Pradesh including my Parliamentary Constituency, Srikakulam. I would like to mention a few of them – (i) setting up of Automated Mail Processing Centre (AMPC) at Hyderabad for speedy delivery, dispatch & sorting of mails, (ii) launch of Mobile Money Order service in Andhra Pradesh for transferring money instantly from one location to another using mobile network of BSNL; (iii) a pilot project for computerisation/modernisation of all post offices in Srikakulam; (iv) release of postage stamps on Arswali and Srikurmam temples to put Srikakulam on international tourism map; (v) starting of all women post office in Visakhapatnam focusing on women empowerment; (vi) installation of additional mobile towers in Srikakulam for ensuring that no habitation in the district will be without mobile signal; (vii) starting of a pilot project under National Optical Fibre Network (NOFN) at Paravada block of Visakhapatnam for ensuring broadband coverage; (viii) launching of 'Sanchar Shakti Scheme' for Mobile VAS and ICT related livelihood skills for Women Self Help Groups; (ix) setting up of National Institute of Electronics and I.T. (NIELIT) Centre in Srikakulam to impart training to the youth and underprivileged category of people in the field of I.T.; (x) starting of Rajiv Gandhi ICT Project for 220 schools in Srikakulam District through ERNET to enhance the capabilities of students by using technologies and applications like e-Learning; (xi) connectivity to 28 higher learning institutions in Andhra Pradesh under National Knowledge Network Project, wherein these institutions will get a bandwidth of one Gbps broadband connectivity at free of cost; (xii) setting up of Electronic Manufacturing Clusters in four places of Andhra Pradesh i.e. one each in Srikakulam and Visakhapatnam and two in Ranga Reddy district, which will generate lot of direct & indirect employment; (xiii) setting up of IT Investment Region in Hyderabad to attract more investments in IT & ITeS sectors, to generate more employment and to increase the IT exports from the State; (xiv) conduction of National e-Governance Seminar at Srikakulam to spread awareness on e-governance; (xv) one day Workshop for all IT companies at Visakhapatnam to disseminate information like Income Tax exemption for IT exports, SEZs, MAT, Service Tax etc. and to update them about the latest developments in the IT/ITeS sectors. I have taken the initiative for opening of a Rural BPO at Amadalavasa in Srikakulam District, which would create employment to the youth and pivot others to start BPOs in the district. With the implementation of these projects, I am sure the common people will benefit in a large way. Besides the projects of my Ministry, I am also striving hard to bring in the projects of other Ministries. I am very happy that I am able to contribute for my people and my State in a little way.
Follow and connect with us on Facebook, Twitter, LinkedIn, Elets video