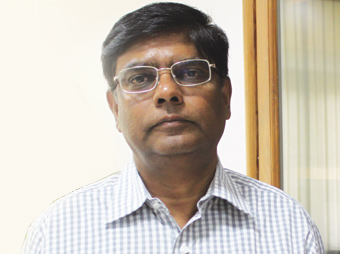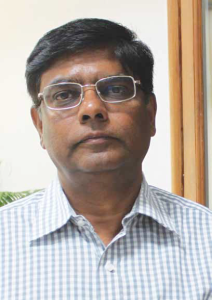 J Raymond Peter
Principal Secretary, Social Welfare
Government of Andhra Pradesh
"We have made registration mandatory for colleges as we are now keen to ensure that the colleges are accountable to the education system," says J Raymond Peter. In conversation with Mohd Ujaley
As a civil servant, you have handled many different departments? What is your experience of using ICT for bringing efficiency and transparency?
I have always been of the opinion that use of Information Technology can lead to better governance. Today Information Technology has brought to us many tools and solutions through which an administration can reduce transaction time and brings greater accountability. e-Governance is now being earnestly implemented in the state and in rest of the country. When I was in the irrigation department, I brought in the concept of monitoring water reservoir through ICT. Our intention was to ensure that we had optimal use of water resources. We have accomplished various pilot projects successfully. During my tenure in Tourism Department, I introduced an online system to reserve resorts, and buy tickets online in order to reduce corruption. We have also started payroll computerisation, inventory management, and hospitality management. All these initiatives have brought tremendous accountability into the system.
Please also provide us with an overview of the various e-Governance initiatives that you have launched in the social welfare department? Social Welfare department is a very important department as it is tasked with ensuring that there is financial inclusion and on a broader level social inclusion in the state. Currently, we are focussing on the implementation of our scholarship programme. Today in the state of Andhra Pradesh, we provide scholarship to almost 28 lakh students. We have tried to bring lot of accountability into the system.We can track the entire records from the year 2009 with the help of Information Technology.
e-Pass – Electr onic Payment & Applicati on System of Scholarships
Students Eligible

. Students who belong to the categories of SC,ST whose annual parental income is Rs. Two Lakhs or below and BC,EBC,Disabled Welfare Students whose parental income is `One lakh or below.
. Students whose attendance is 75 percent at the end of each quarter.
Students not Eligible

. Students belonging to the categories other than SC, ST, BC, EBC and DW(Disabled).
. SC,ST Students whose annual parental income is more than Rs. Two Lakhs and BC,EBC,Disabled Students whose parental income is more than Rupees One lakh.
. All Students pursuing the part time courses, online courses.
. Students admitted under Sponsored seats, Management Quota seats.
. Students drawing the stipend more than the scholarship amount in aggregate per annum.
. Students of BC, EBC and DW students studying the Courses offered by open universities, distant mode, category B seats in MBBS, BDS.
. EBC students studying Intermediate or equivalent courses
Recently the e-Pass project received a national award. Tell us about the project?
e-Pass is now fully mature product. We are now planning to link Aadhaar to the e-Pass of the students so that the payments can be transferred directly into the bank account of students. We are not just focusing in the automation of system; but we also want to create an overall revolution in the entire education system. I would like to tell you that the Government of Andhra Pradesh is providing financial assistance to the Scheduled Caste, Scheduled Tribe, Backward Class, Disabled, and Economically Backward Class students studying post matriculation courses on saturation approach to enable them to complete their education. Students need to have an attendance is 75 percent at the end of each quarter.
What other initiatives are you taking to ensure that the education system in the state becomes more socially inclusive?
We have now ushered in the concept of regulation of colleges. There are 34 universities in Andhra Pradesh. We have made registration mandatory for colleges as we are now keen to ensure that the colleges are accountable to the education system. We have directed universities to completely shift their admission process into an online medium. It will help in saving lot of time, manpower and finances of the state. We have brought financial discipline in various departments. Finance department can now check online the details of the expenses that are being made. From application to verifications to sanctions all are being handled on our online portal. We are developing completely holistic solutions to bring improvements in our education system. In order to ensure that the system is not being misused, we have made it mandatory that only one student can have one scholarship at a time.
What is the level of acceptance of Central Government's Direct Benefit Transfer Scheme in the state of Andhra Pradesh?
In State like Andhra Pradesh, we get less return as compared to our investment. The scheme by Central Government works in areas where 100 percent return is achieved through government schemes. There are various central schemes. There is a need to segregate the scholarship programme for students by applying to central and state governments separately.
---
"I have always been of the opinion that use of Information Technology can lead to better governance"
---
Mee Seva is one of the most popular e-Governance initiatives taken by the government of Andhra Pradesh. What is your view of the service?
Mee Seva is citizen centric service. It has brought lot of benefits to the common citizens. Even government departments find it easier to manage their interactions with the common citizens through Mee Seva. But my concern is that there should be a valid domain for the Mee Seva. There must be a department which must verify authentically before issuing digitally signed certificates.
Tell us about some of the key initiatives taken for welfare of weaker sections in the state of Andhra Pradesh?
Andhra Pradesh is the only state in India to have come up with a unique act for STs and SCs. We met all our targets for safeguarding the interests of the weaker sections. We have introduced scholarship schemes in the minority welfare departments; we have initiated e-Hostel, and completely computerised the management of residential schools. We provide training and employment opportunities, with the aim of tackling the problem economic backwardness among minorities.
---
Minorities Welfare
The primary objective of the Department of Minorities Welfare is socio economic development and educational advancement of minorities in the State. The main functions of the Department are as follows:
 Introduce schemes to promote accelerated socio economic development of minorities
 Introduce educational concessions for students of minority communities
 Implement schemes for development of womenand children of minority communities
 Provide training and employment opportunities,thereby tackling the problem economic backwardness among minorities
 Provide guidance to those in the minority communities wanting to set up entrepreneurial ventures
 Introduce a comprehensive scheme for coaching students of minority communities, thereby helping them improve their performance in competitive exams
---