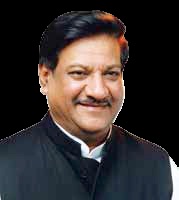 Prithviraj Chavan
I am happy to learn that second edition of eMaharashtra State e-Governance Leadership Summit 2013, a two-day conference to be held on 9th and 10th May, 2013 at Taj Vivanta, Mumbai, is hosted by the Directorate of IT (DIT), Government of Maharashtra. Exclusively dedicated to e-Governance in Maharashtra, the summit aims at bringing together two arms integral to the success of e-Governance – Good Technology and Good Governance.
Technology has proved its benefits for governments across the world and we wanted to reap the many advantages offered by an e-government to its citizens. The state envisions the use of technology for an e-inclusive society. Maharashtra is today leading the country in Adhaar enrollments and has taken a step further to implement direct benefit transfer schemes working in partnership with banks. The success of all e-Governance in the state has been due to the importance given to Marathi language in all our projects. Recently, we have also set up a centre for excellence in Marathi Language to promote and popularise the use of Marathi for e-Governance in the state.
The state envisions the use of technology for an e-inclusive society. In this special edition, the articles highlight the many achievements of the state in use of technology for good governance. I am proud of the progressive steps taken by each state department in Maharashtra that have set the pace for access to information, interaction and decision-making between government, citizens and businesses in a friendly, convenient and transparent manner.
I extend a warm welcome to the delegates of the conference.
Follow and connect with us on Facebook, Twitter, LinkedIn, Elets video