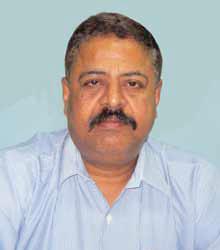 S K Panda, Deputy Director General and SIO, Odisha, National Informatics Centre (NIC)
Now there is call for better e-Governance, people everywhere in the country have started demandingmore services from the State Government and the Central Governments. The government machinery too understands that there is a burgeoning demand for affordable and high quality public services. Only technology can help the government meet the agenda of inclusive growth. So implementation of ICT enabled services in the most transparent way is a must. When it comes to implementation of e-Governance ideas at the local level, we can lead by example. If one department is doing  good work in certain area, others can follow. e-Governance should be seen as a services that is being provided to the people. Only when we see e-Governance as a service, we can develop the best possible systems.
Conditions in Odisha
Odisha is rich in natural resources and the state has a vibrant cultural heritage. But the state continues to be backward. A vast majority ofthe Odisha's population does not have access to electricity. A number of people are still using firewood to meet their cooking needs. Despite there being welfare programmes from the government during the last six decades, nearly half the population continues to have a BPL status. Rural tele-density in Odisha is just 28 percent, where as in urban tele-density is 146 percent.
Today a number of people prefer the urban areas as government services are far more easily available in urban areas. In order to inspire people to stay in rural areas, the quality of services in these areas has to be improved.
Enabling better governance
A number of e-Governance initiatives have been launched in the state. About 150 website are being developed, hosted and maintained by NIC Odisha. A National Data Centre is coming up in the state; the State Data Centre is already there. We have the Video Conferencing facility, National Knowledge Network and we have got the Virtual Training lab also. One of the major areas is the land records computerisation. This is a web-enabled, online application and so far we have delivered services to many individuals.
We are also developing scholarship programmes for SC/ST and OBC students. In the area of transportation lot of work has been done. We have the service called Vahan Sarthi, an online application for the registration of the motor vehicles. The moment you pay the dealer for purchasing a vehicle, the vehicle registration process automatically gets initiated. One of the major flagship projects of NIC in is the e-Procurement system (GEPNIC). This system also brings in better Accountability, Increased
Authenticity, confidentiality and enhanced Availability during the whole tender activities.
Through GEPNIC we have managed thousands of tenders for Government of Odisha. The cost of these tenders runs into tens of thousands of crores and it covers all urban local bodies, state undertaking public sector units and IT development agencies. We are also providing e-Procurement services to the coal sector, port sector and steel sector. Mahanadi Coal Fields Limited, Eastern Coal Fields Limited, Vishakhapatnam Port Trust, Hindustan Shipyard Ltd and many other organisations.
The road ahead
For a country like India, there might be need to explore more human-oriented non-technological governance. Human-oriented nontechnological governance entails certain cost; you see when we speak of IT a lot of investment is required and to sustain the infrastructure. It is a recurring expense. Along with having the latest technologies we also need to have fully trained manpower.
In Odisha, we are taking ample initiatives to ensure that e-Governance services are being provided in the local language, which is Oriya. About 73 percent of the population speaks Oriya. We are also making attempts to scale up our operations in the area of cloud computing. Cloud computing is especially conducive for e-Governance, as it is cost effective and efficient. Medium and small sized vendors can also participate in cloud computing platforms without facing any difficulty.
Follow and connect with us on Facebook, Twitter, LinkedIn, Elets video