To be created at an estimated cost of Rs 112 crore,it will be self-funding and will have financial and operational freedom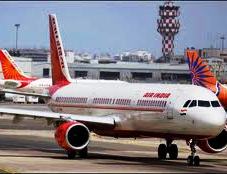 New Delhi: The Union government will soon create a Civil Aviation Authority (CAA)that will be self-funding and will have financial and operational autonomy and will replace the Directorate General of Civil Aviation.
"A Bill for creation of the proposed authority will be introduced in the Budget session of Parliament," Civil Aviation Minister Ajit Singh said.
The Civil Aviation Authority will have a Chairperson, Director-General and seven to nine members; the Minister said adding that the estimated cost of the Authority will be Rs 112 crore.
The CAA will have a separate Civil Aviation Authority of India Fund which will be used for all expenses of the authority in connection with the discharge of its functions including salaries.
The proposed CAA will monitor and regulate the services of air transport service operators, air service navigation operators and operators of other civil aviation facilities.
It will also be responsible for administration and regulation of civil aviation safety. The proposed authority will also look into the matters related to consumer protection and environment regulations in civil aviation sector.
The authority will be empowered to punish any person, operator, company, government department, if they fail to comply with its orders or directions.
Follow and connect with us on Facebook, Twitter, LinkedIn, Elets video