The provisions of the General Anti Avoidance Rules will now be implemented from April 2016

New Delhi: The implementation of General Anti Avoidance Rules (GAAR) has been deferred by two years; it will now come into force from April 2016. Earlier, the provisions of GAAR were to be implemented from April this year.
Finance Minister P Chidambaram said that the Government has accepted major recommendations of the Shome Committee on GAAR with some modifications.  The panel headed by Dr Parthasarathi Shome had submitted its report in September last year.
Chidambaram said that an arrangement, the main purpose of which is to obtain a tax benefit would be considered as an impermissible avoidance arrangement.
The current provision which prescribed the main purpose or one of the main purposes will be amended accordingly. He said the assessing officer will be required to issue a show cause notice, along with reasons to the assesses before invoking the provisions of the rules.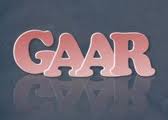 The Finance Minister said the assesses will have an opportunity to prove that the arrangement is not an impermissible avoidance one.
GAAR will not apply to those Foreign Institutions Investors, FIIs who are not taking any benefit under an agreement under the Income Tax Act. Besides, it will also not apply to non-resident investors in FIIs.
It had recommended that companies should be retrospectively taxed only in the rarest of rare cases. The setting up of the panel was approved in July last year by the Prime Minister Manmohan Singh in the wake of representations against some of the provisions of GAAR.
Follow and connect with us on Facebook, Twitter, LinkedIn, Elets video