The online payment processing solution provider is gearing up to tap the vast online payment market with its cutting edge technological solutions next year

New Delhi: Leading Online Payment Processor Company —PayU India—will pep up its solutions with latest tools and technologies to make online transactions in e-Commerce domain fully secured, hassle-free and transparent in the coming years.
"P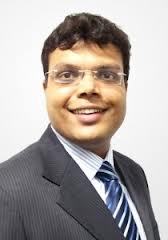 ayU will come with a bindaas solution next year," the Country Head of PayU India Nitin Gupta told media persons here on Thursday.
PayU plans to take the payment system to a new level by providing cutting edge technology solutions to its customers and creating more channels for better transactions, Nitin said.
Market size of the online payment industry is expected to be around US$ 50 billion in the next three years which is roughly ten times more than the current size. We are aiming to tap this opportunity to the maximum with our highly improved solutions, Nitin said.
As part of the move, PayU has introduced its own Interactive Voice Response (IVR) payment facility for the merchants which will enable the businesses to accept payments of their products and services over the telephone.
IVR systems provide over-the-phone payment processing which is highly beneficial for both merchants and customers. While customers can conveniently pay by phone, companies can cost-effectively acquire new customers, beyond the online strata.
"We at PayU, work earnestly to constantly add value to the merchant's online prosperity by bringing innovative digital payment solutions. In addition to our ultra smart algorithms for increasing conversion rates and 1-click checkout feature, we feel proud to announce the launch of our IVR payment facility," he said.
Through our online payment gateway offering, we are already helping the merchants to reach the Internet using population which is roughly around 150mn in India. However PayU's IVR offering opens new channels for merchant's business growth as it helps them to tap a consumer base of more than 700mn mobile and landline phone users in India, the PayU India Co-founder said.
Features like ease-of-use and a robust security cover of the PayU's IVR payment facility will definitely help the merchants to grow in view of affordability factor in owing a mobile phone, Nitin said.
To instill a sense of trust in the minds of consumers paying online, the PayU has taken several steps to check fraud and solve the problems arising out of it. It recently tied up with Retail Decisions, a world leader in online fraud prevention, to provide increased protection to Indian merchants in case of international transactions.
"We are the first payment aggregator to introduce device finger printing in India," Nitin said adding that this technique checks fraud even if an account has been compromised or settled.
Follow and connect with us on Facebook, Twitter, LinkedIn, Elets video