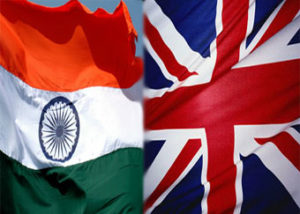 Britain will halt its aid programme in India by 2015. Acknowledging India's rising wealth, the British Prime Minister David Cameron said the Britain government will now focus more on boosting trade.
Britain has offered India about USD 447 million in assistance in 2011, focused heavily on education and health programs for impoverished children.
Many legislators in the U.K. had targeted the development spending in time of economic crisis.
''Now is the time to move to a relationship focusing on skills-sharing rather than aid,'' Justine Greening, International  Development Secretary, Britain said in a statement. ''Our own bilateral relationship has to keep up with 21st-century India. It's time to recognize India's changing place in the world.''
Greening's department said the change in aid policy would save Britain about 200 million pounds (US$319 million) by 2015.
British Foreign Secretary William Hague discussed the plan Thursday on a visit to New Delhi ahead of the public announcement. ''Aid is the past and trade is the future,'' Indian Foreign Minister Salman Khurshid said following the talks with Hague.
Britain's development ministry said despite the cuts in India, it would meet its pledge to spend 0.7 percent of gross domestic product on overseas aid by 2013 — an international aid target set for the G-8 nations at a meeting in Scotland in 2005.
Follow and connect with us on Facebook, Twitter, LinkedIn, Elets video