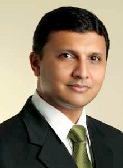 "m-Governance solutions are playing an important role in transportation, banking and public distribution systems," says Amit Mehta, Director, Evolute Systems, in conversation with Rachita Jha

---
 Tell us about the importance of embedded electronics in e-Governance and transport sector?
Embedded electronics lie at the heart of IT applications. So far they have been somewhat neglected by the software industry, but now people are realising the importance of such systems. We are working at the forefront of the embedded electronics industry. With the much awaited policy on electronics industry having become a reality in India, the embedded technology and applications industry have a much brighter future. This industry is going to have a discernible influence on the e-Governance space as well.
One of the focus areas of our products is transportation sector, which is in dire need of integrated and intelligent systems to streamline the transport management, especially in major cities of India. We have designed our devices to serve some of the most crucial needs like ticketing, payments and GPS systems. Our solutions can also be customised for other public information systems relating to transport sector.
Tell us more about the intelligent hand-held devices designed for the transport sector?
Our cities struggle with traffic management and our transport systems of railways, roadways and airways with load management. We need to have an intelligent and integrated system in our buses, so to enable us to map, allocate and manage our peak load with the fleet available. Our front end solution designed for transport sector is like a mobile computing device that has the capability to do online and offline ticketing, transactions, GPS positioning technology and pubic information systems. The future will see most of the transactions being connected to the banks directly, along with compliance with UID or Adhaar numbers. The advantage of all-in-one device is that all the information can be stored and managed by a single point device and this reduces the chances of manual errors.
What is the importance of public information system for the transport industry?
The role of public transport systems has come about considering the needs of sustainable development and energy conservation. The front-end application of the software is integrated with back end servers that can be hosted on the servers of the transport authorities and they can track daily operations, ticketing, tracking of passenger load on a particular route and many such features are embedded. These features and intelligent use of information encourage more people to start using public transport systems and so there will be less traffic due to personal vehicles on the road. Correct and reliable real-time information should be available to transport authorities. We usually work with system integrators and offer our multi-tasking front-devices as a user-interface component to their overall transport information systems.
What kind of growth does Evolute see in Indian market in the coming years?
These hand-held devices are poised to change the way NREGA disbursements are done, as they come with UIDAI authentication linked to a bank, and the payment feature of the hand held can disburse payments at construction site itself. Thus we are bullish on all financial inclusion schemes. The demand today is also coming from countries such as Africa and Bangladesh where we have many ongoing large-scale schemes for disbursement of aid. The needy can access banks through efficient payment gateways and withdraw their entitlements. With our application being compatible on any device, be it mobile, tablet or online platform, there is lot of demand. We are in a major expansion phase to fulfil the needs of the market.
Follow and connect with us on Facebook, Twitter, LinkedIn, Elets video