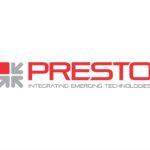 TeleJustice is slowly becoming more the norm rather than the exception as more and more states adopt the modern method of providing justice at the level of under trials.

Taking thousands of under trials daily from the jails where they are held to the courts and back is one of the major logistical challenge faced by the judicial system of the country. Besides the huge cost involved in the transportation carrying so many under trials, it becomes all the more risky with the growing violence and terrorism.
Beginning with Andhra Pradesh, e-trials are now being the preferred method for trying under trials in many states where there is no requirement to move the under trials.
Presto – one of the fastest growing value-added distributors, specializing in offering solutions based on various emerging technologies to government and enterprise customers has now commissioned the TeleJustice Project in Bihar, Maharashtra, Punjab, UP and Haryana to a tune of Rs. 7 crore, it hopes to do twice as double business to a whooping Rs. 15 crore in this fiscal thru Govt initiative & deployment projects.
Presto distributes a variety of networking and security products including video conferencing solutions from Polycom which is primarily being used in the TeleJustice system.
With the Central Government having approved Rs. 1,000 crore  for this project TeleJustice is fast becoming a way in EGovernance – AdminTool.
The TeleJustice system  comprises of  a  Polycom AV ( AudioVideo ) Conferencing solution which works over internet – that connects the courts (Judge) and the under trial who sits in his jail on  a online  real time basis .
Besides being a speedier method saving a lot of time,  the benefit is that the full recording is also documented for any references at any point of time  should the under trial becomes hostile.
According to Presto the advantages are that the return of investment on the system cost is in 3 months flat.
Follow and connect with us on Facebook, Twitter, LinkedIn, Elets video