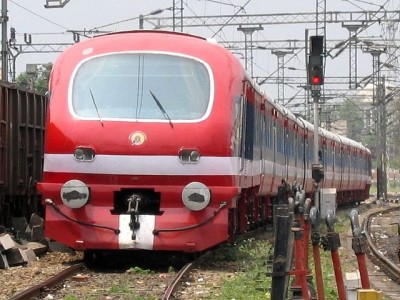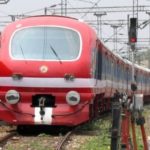 A Memorandum of Understanding (MOU) was signed by the visiting Deputy Prime Minister & Minister for Foreign Affairs, Foreign Trade and European Affairs of Belgium, Didier Reynders and the Union Minister of Railways of India Mukul Roy on bilateral co-operation for the effective development and modernization of railway sector of both the countries. In pursuance of the Vision 2020 document promulgated by the then Minister for Railways, Mamata Banerjee, for modernization and development of major Railway Stations as vibrant centres of the life of cities for commerce, entertainment and social space, Indian Railways has identified stations for development to the international standards and signing of this MOU will especially focus in this direction.
Speaking on the occasion, Mukul Roy said that the MOU will usher in a new era of cooperation between two countries for effective development and modernization in Railway sector. He said that both Indian and Belgian Railways will benefit with mutual consultation and exchange of information services on development and modernization of railway stations.
Mukul Roy further said that knowledge sharing on design and current practices in the field of Railway Infrastructure and deputation of specialists and experts in areas of mutual interests will bond the ties between the two countries further. He said that Belgium Government owned companies, namely Euro Station and Immostar, have vast experience in field of development of stations in and outside Belgium. These companies have extensive expertise in transforming historical railway stations into the modern international terminals and the experience gained by them can be gainfully emulated in India after suitable adaption to Indian conditions.
Mukul Roy informed that both the countries have agreed to form Steering and Working Groups consisting of experts to determine and define detailed scope and modalities of the activities and projects to be undertaken by both the countries for mutual benefit. Mukul Roy said that he is directing these groups to start working immediately and come up with workable recommendations. Mukul Roy hoped that the cooperation between Indian and Belgian Railways reaches a new high with the signing of this MOU.
Speaking on the occasion, the Belgium Deputy Prime Minister & Minister for Foreign Affairs, Foreign Trade and European Affairs of Belgium, Didier Reynders said that the size of Indian Railway sector is truly impressive. He said the developments and opportunities in this sector are equally impressive in view of the vision and ambitions of the Indian Government. He pointed out that Indian Railway sector is a focus sector of Belgium economic diplomacy.
Referring to the existing Belgium involvement in Indian Railway sector, Didier Reynders said that several Belgium or Belgium-based companies are already firmly present in India and their activities range from the fastening and coating of rails to the delivery of parts for the train construction and software for safety and network management. Referring to today's MOU, Didier Reynders said that this initiative will kick start Belgium cooperation for the development of world class railway stations in India. He expressed the hope that it will be a fruitful and long standing partnership. He also outlined the economic and commercial potential of Belgium and elaborated about the well developed Railway network of Belgium.
In his welcome address, Vinay Mittal, Chairman Railway Board (India) said that with the signing of this MOU, a new era of construction and exchange of technical and managerial information in relation to the modernisation of railway station and commercialization of real estate around stations between the two countries will begin.  Mittal said that the rich experience of the Belgium Railway companies will boost Indian Railways' endeavours in modernizing and upgrading its stations. He said that under this MOU, the areas of cooperation among others shall also include carrying out joint research and training programmes.
The Minister of State for Indian Railways, K. H. Muniyappa was also especially present on the occasion.
"Exciting news! Elets eGov is now on WhatsApp Channels 🚀 Subscribe today by clicking the link and stay updated with the latest insights!"
Click here!