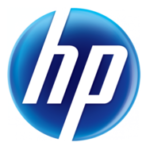 Hewlett Packard (HP) has unveiled its first net-zero energy data centre that allows significant reduction in data centre power costs and energy requirements.

The new model would not require energy from traditional power grids. HP data centre plans to make use of solar and alternative renewable energy sources. The large data centres use about 7 megawatts of diesel generation. That amount of electricity can be consumed by 7,000 houses. The new data centre allows one to pay 2-3 times the total cost for electricity.
At a time when data centres continue to be one of the largest sources of IT carbon emissions, HP's net-zero energy innovation hopes to operate using local renewable resources. This eliminates several factors such as location constraints, energy supply and costs. According to Patel and his team, this opens up the possibility of introducing IT services to organisations of all sizes. The data centre at HP Labs headquarters in Palo Alto in California, which uses solar and other local renewable sources, has served as the test bed for building this model.
If the sustainable data-centres team at HP Labs are able to convince organisations to switch to these zero-net energy data centres, Indian technology firms could significantly reduce their existing data-centre power costs and energy requirements, and explore newer ways of power generation.
Follow and connect with us on Facebook, Twitter, LinkedIn, Elets video