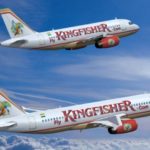 The government is likely to decide on a proposal to allow foreign carriers to invest in local airlines today. It is being expected that 49 percent Foreign Direct Investment might be permitted in the aviation sector. This will allow cash-strapped domestic airlines like Kingfisher to access funds more easily.
Indian airlines have been battered by rising fuel costs, high taxes and fierce competition in a market where five of the six main operators are losing money. India currently bars foreign airlines from picking up stake in Indian carriers, although foreign investors are allowed to hold a cumulative 49 percent.
In January, the civil aviation ministry had recommended that the government allow foreign airlines to buy stakes of up to 49 percent in Indian carriers. The proposal, however, is awaiting approval from the trade ministry and the union cabinet to become law.
Kingfisher Airlines, which has a debt load of $1.3 billion, has said foreign airlines have expressed interest to invest in the company, and that those investors are just awaiting a formal government approval. After the buzz about FDI in aviation, Kingfisher stocks have rallied.
Vijay Mallya has been voicing his support to raising FDI in the sector. Other airlines too have supported, which can also lead to entry of new players.