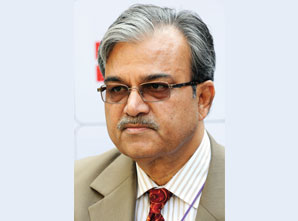 Understanding of disasters has moved from mere post-disaster relief disaster risk reduction. ICT is playing an important role in spreading awareness and building readiness
Anil K Sinha, Vice Chairman, Bihar State Disaster Management Authority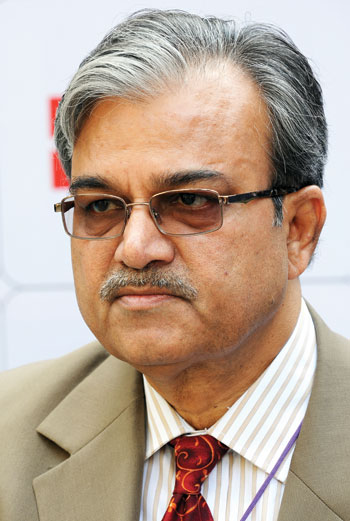 Having been involved in disaster management for last 15 years, I feel that the two fields of Disaster Management and ICT, are inextricably linked. The business of disaster management is very serious, and the understanding has evolved a lot over time. Whereas earlier most of the thinking was oriented towards post-disaster activities and oriented towards relief, the understanding has evolved and expanded over time and from relief, we have moved to both pre- and post-disaster aspects.
Earlier, disasters used to be viewed from the point of view of natural disasters only, but the definition given under the disaster management Act of 2005 has expanded the definition's scope to a very wide range of situations. As already stated, earlier, disasters were looked only in terms of relief – post disaster, and there was less focus on pre-disaster activities, and that too only on natural disasters. But the focus has now moved to include pre-disaster activities as well, and also on man-made disasters. So the field of disaster management has expanded in scope.
Disaster management is a very challenging area and the nation even today is not fully prepared to deal with such situations in a comprehensive manner. Emerging threats such as cyber warfare, cyber crimes and other types of manmade disasters add a completely new paradigm to the problems associated with disaster management.
ICT has really exploded in present times and deployment of modern technologies should make it possible to create some sort of a virtual world of data that enables connecting different things in any big event and to take actions in terms of readiness, prevention, mitigation and management etc.
BSDMA Activities
The Bihar state Disaster Management Authority (BSDMA) was established under provisions of the National Disaster Management Act 2005. The hon'ble Chief Minister is the Chairperson of the BSDMA. In the districts, the erstwhile District Relief Committees have been reconstituted as District disaster Management Authorities and their mandate has been expanded to cover all incidents that come under the category of disasters as defined by the Disaster Management Act. In addition, the composition of the DDMAs has also been radically altered and much broader representation from government agencies, institutions and common public has been ensured, as opposed to the earlier District Relief Committees that used to be dominated by government officials from some select departments.
Set up in 2007, the BSDMA became operational in 2010 and presently, the organization is focusing on two major areas – public awareness and capacity building.
Public awareness is the very first step in disaster risk reduction. The approach has changed from relief to disaster management and now to disaster risk reduction. It lays emphasis on prior identification of risks and then taking steps to adequately prepare to address these risks
With the objective of spreading awareness about disasters and how to act in times of a disaster, BSDMA has started observing Earthquake Safety Week in January and Flood Safety Week in June. As part of these activities, we take up a number of awareness building exercises among the common people as well as among government officials and the response has been very encouraging.
Using photos from 1934 earthquake, we have come out with a desk calendar and hope to spread awareness regarding earthquake. Backpage of each month contains a factsheet on earthquake that acts as a ready recokner.
BSDMA is also going to launch a campaign on road safety which kills more people than all disasters combined, and is covered under the definition of disasters as per the NDMA Act. Road deaths seem to go unnoticed as they occur in ones and twos, and we need to pay more attention to road safety and this country needs to something about this.
ICT can be deployed for all of these activities to act as a force multiplier and help expand the reach of our initiatives. In addition, ICT solutions are being extensively deployed to improve operational planning to respond to disasters.