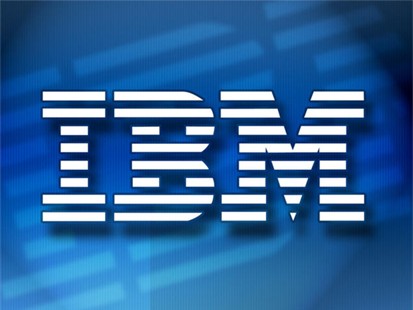 As data continues to explode, businesses need new strategies to stay ahead. Data is expected to reach 2.7 zettabytes in 2012, up 48 percent from 2011. In the survey conducted by IBM, 57 percent of the responders have said that they need to come up with new methodologies for managing future growth.

According to researchers at IBM, as storage becomes a key driver of businesses, it will become imperative for the industry to conduct new breakthroughs in storage research. New business models might come from sectors like entertainment and healthcare.
Steve Wojtowecz, vice president of storage software development at IBM, has outlined the five storage trends that will emerge in 2012.
Storage will become denser
Digital storage often can be more perishable than paper. Disks corrode, bits "rot" and hardware becomes obsolete, all of which could create a "Digital Dark Age," where digital storage techniques and formats created today quickly become antiquated. The floppy disk is a good example. But storage mediums can be much denser, solid state disks offer more stable longer-term preservation of data, and the cloud allows access to data anywhere, anytime. Recently, IBM researchers unveiled Racetrack memory, which could lead to a new type of data-centric computing that allows massive amounts of stored data to be accessed in less than a billionth of a second.
Managing data
The challenge is to preserve the usefulness of the digital universe. The next step beyond data preservation is data curation—the ongoing management of data through its lifecycle. Data curation has the effect of adding value to data and thereby helping businesses glean new opportunities, improve information sharing and preserve data for reuse. IBM officials point to social media sites such as Facebook and Google+ as examples of the power of curated data.
Analysis of stored data
The help of analytics is needed to turn curated data into intelligence and knowledge. With proper analytical tools businesses can search in a more intelligent way. For instance, there is IBM's Watson technology for health care. Watson collects data from many sources and can analyze the meaning and context. By processing vast amounts of information and using analytics, it can suggest options targeted to a patient's circumstances, including giving doctors and nurses the most likely diagnosis and treatment options.
Storage in the Spotlight
Everyone enjoys the big budget movies. But such movies demand new formats such as digital, CGI, 3D and high definition. Data sets for movies are at the petabyte level, and the popularity of such formats means studios are looking for new storage technologies. The healthcare industry is facing an even bigger data dilemma.
Stop hoarding data
When it comes to big data, more is not always better. Businesses are becoming data hoarders, spending too much time and money collecting useless or bad data that can lead to misguided business decisions. Simple policy decisions and existing storage technologies can change this, but companies are hesitant to delete any data—or duplicate data—for fear of needing specific data down the line. Part of the solution is deleting copies, lowering costs.
Follow and connect with us on Facebook, Twitter, LinkedIn, Elets video