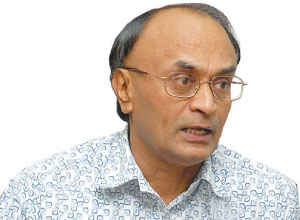 M N Vidyashankar is a man who wears many hats. Apart from his primary responsibility as Principal Secretary, e-Governance, Mr Vidyashankar also holds charge of Departments of Information Technology, Bio-Technology and Science and Technology. One of the pioneers of e-Governance initiatives in the country, he has driven a number of path breaking projects which have earned national and international acclaim. In an e-mail interview with Anand Agarwal and Puneet Kathait, he talks of the vision behind e-Governance in Karnataka and gives an overview of new initiatives in the offing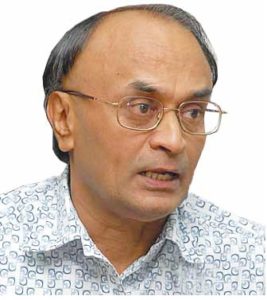 Karnataka is perhaps the only government in the country to have a separate  Department for e-Governance. What is the idea behind setting up of a separate Department? How is its mandate different from the Department of IT?
The importance given to the e-Governance can be ascertained by the fact that a separate Department for e-Governance was created in 2003, within the Department of Personnel and Administrative reforms (DPAR). The idea is to plan and leverage the ICT for the benefit of common man. Creation of this Department as part of administrative reforms stems from the strong conviction of the State that e-Governance is a necessary tool to bring about  administrative reforms.
The mandate of the Department is to create a policy framework, setting the vision and guidelines for e-Governance projects. It is also tasked with the creation of administrative framework for approval of e-Governance Projects of the entire Department; technical assistance to Departments for taking up e-Governance projects; creation and maintenance of core e-infrastructure that can be used by Departments for planning and implementing e-Governance initiatives and development and promotion of common standards in designing of e-Governance projects.

In your view, what are the major factors that stand between success and failure of any e-Governance project?
I am of the view that specific, measurable goals and time frames for each e-Government project need to be clearly identified before embarking on the project. Specifically, an
e-Governance project needs to meet the following criteria in order to be successful:
1. Achievable project goals
2. Estimation for resources should be accurate
3. System requirements should be well defined
4. Continuous monitoring of the project should be undertaken in order to check the health of the project
5. Appropriate technology management strategy should be in place well in time
6. An effective strategy for communication amongst all the stakeholders is equally important
7. The Project Management Team also needs to be constituted with great care, ensuring that the competencies of personnel match requirements of the project
Karnataka has been one of the front runners in adopting e-Governance. Please share with us some of the major projects under implementation in the state.
The state is presently implementing a number of e-Governance projects. Department-wise, some of the major projects undertaken are:
• Revenue Department: Bhoomi project, Issue of various certificates (38 different certificates) such as caste, income, agriculture etc., through the Nemmadi RDS application and Social Security Pensions (5 services)
• e-Procurement: Complete Process Reengineering of procurement process implemented
in 165 Departments and agencies.
• Human Resource Management System (HRMS): Complete Process Reengineering of employee payroll generation, service register updation; project has been implemented
across all Departments of the Government of Karnataka.
• Treasury Department: Khajane – Financial Management of the Government has been successfully implemented.
• Survey and Settlement Department: Mojini – project for online preparation and issue of maps in respect of individual parcels has been successfully implemented.

"The study and Proof of Concept (PoC) for transition to IPv6 are currently underway"
• Registration Department:Electronic registration of the property documents,   introduction of property registration from anywhere in Bangalore city now functional.
• Transport Department: Issue of Driving Licences and Registration Certificates, Electronically-conducted driving test.
• Commercial Tax Department: e-Filing of returns and electronic payments of
Taxes, e-Sugama.
• Food and Civil Supplies Department: Issue of ration cards.

What is the most important component of an e-Governance programme?
Any e-Governance programme needs Change Management. Change Management is the  methodology that integrates change and the ability to adapt into the organization. It is an  organized, systematic application of the knowledge, tools, and resources of change that  provides organizations with a key process to achieve their basic business strategy. This will  involve training of the personnel at all levels, more so, at the lower rung of government management organizations.

What services are presently being offered under the Bangaloreone project?
Payment of electricity bills, water bills, mobile bills, BSNL landline and mobile bills, property corporation taxes, KSRTC ticket booking, domestic air ticket, recruitment facilitation  services,and similar such forty services are being offered under the BangaloreOne project. As  far as replication of BangaloreOne to other urban areas of Karnataka is concerned, so far, it  has been replicated in nine cities of Karnataka viz Bellary, Belgaum, Gulbarga, Davangere, Mangalore, Mysore, Shimoga, Hubli -Dharward and Tumkur. Few of the services which are  offered at BangaloreOne Centres are also offered at KarnatakaOne Centres.

What is the technology and business model for Nemmadi?
The state's Nemmadi project aims to provide citizen services in rural areas, similar to services offered by BangaloreOne. Most of the projects of e-Governance are on PPP model. Accordingly, BangaloreOne, Nemmadi are on PPP model. The entire Nemmadi project is built on Microsoft  technology. The application has been developed using DotNet architecture and database used  is MSSQL. Nemmadi delivers rural centric services like, Caste/ Income/Birth and Death  certificates, RTC, Mojini, Social Security Pension schemes and such 70 services.

Please share with us details of your plans for transition to IPv6.
The study and Proof of Concept (PoC) for transition to IPv6 are currently underway. The state  has partnered with HP for this project. We would be able to share further details once the study and PoC are concluded.

Please share with us details of the proposed m-Governance policy.
Presently, the policy is under process of drafting. Once we freeze the draft policy, it would be shared in the public domain.

What next for e-Governance in Karnataka?
We are in the process of introducing a number of new e-Governance projects in the state.
Some of the major upcoming projects that are in the offing are:

• Right to Information Project: The objective of this project is to enable citizens to seek    information under the Right to Information Act, 2005 through Call Centre/Bangalore– One/Karnataka-One/ State Web Portal. The Centre for e-Governance has prepared the technical platform required to implement this project.
• Management Information System (MIS) for the Planning Department: The objective of this project is to enable web-based collection and collation of information about the implementation of various plan schemes of different Departments from the districts and talukas within certain prescribed timelines. The Centre for e-Governance has prepared the technical platform required to implement this project.
• State Service Delivery Gateway (SSDG): The Gateway has been conceptualised to provide anywhere/everywhere services to the citizens. A large number of services and forms will be made available through the internet to the citizens, thereby avoiding frequent trips to the offices.
• Karnataka Residents Data Hub: The State Government is implementing citizen friendly   schemes like Nemmadi, Bhoomi, BangaloreOne, etc. The intention of this project is to have consolidated information relating to all the citizens availing the benefits with linkages established between the different databases. This will help the Government in evaluating not only the progress of the project but also extending the benefits to the targeted beneficiary.
• e-Forms: This is a Government initiative to facilitate the public to submit forms  electronically for various services provided by different Government Departments. Electronic for submission forms enables citizens to fill in and submit forms to Government anytime and anywhere for obtaining services. Currently 408 e-forms have been made available through the State Web Portal.

How do you see social media changing governance? What is the state doing on this front?
Social Media is now a part of mainstream governance. It is a very powerful tool to ensure that governance reaches the last person in the queue and address issues on the last mile of  governance. The way social media was utilised during the last US Presidential elections bears  adequate testimony to its potential. In the days to come, social media has to be integrated with  other governance tools for governance to be sustainable, equitable and accountable. We  are trying to make use of the social media in some of our initiatives covering the activities of  disaster management cell, in organizing international conferences such as BangaloreIT.Biz,  etc.