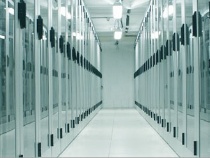 Sachin Pilot, Hon'ble Minister of State for Communication and IT, has inaugurated the Tulip Data City (TDC), which is Asia's largest and the world's third largest data centre. Worth around 900 crores, the Tulip Data City is a creation of Tulip Data Centre Services Pvt. Ltd (Tulip), a 100% owned subsidiary of Tulip Telecom Ltd, India's leading Enterprise Data Services provider.
A multi-tiered facility built to tier 4 and tier 3 standards, Tulip Data City is expected to save close to 35 MW power at full capacity. The company has been implementing sales and marketing programme to achieve its target of booking 25 percent capacity by the end of FY12 and also expects a return of Rs 1,000 crores in the next three years.
At the launch ceremony, Sachin Pilot said, "Data Centres are at the heart of today's digital revolution and enable not enterprise services but also many Government to Citizen services. It is a matter of pride that India today boasts of a world class Data centre, which is the largest outside of the US."
Lt Col HS Bedi, CMD, Tulip Telecom, said, "The launch of this world class facility is aligned with our vision to become one of the largest players in the data services space globally. With this, the data centre is now a completely independent operational subsidiary with a strong financial backbone, operational infrastructure and a robust organization."
The data centre is spread across 0.9 million square feet and has the capacity to house up to 12,000 racks. It is backed by up to 100 MW of power. The facility is also equipped with an integrated building management systems and offers seating space for up to 1500 people, enabling enterprises to provide immediate support to their equipment hosted here. Over the next three years, Tulip will keep expanding the data centre.
Tulip's modular data centre is fully capable of delivering cloud solutions in order to cater to the always-changing data and connectivity needs of today's enterprises and the government sector. The facility will serve the hosting, co-location, storage and bandwidth needs of large, small and medium businesses in the region, while also serving as a disaster recovery facility for enterprises across the world.
Follow and connect with us on Facebook, Twitter, LinkedIn, Elets video