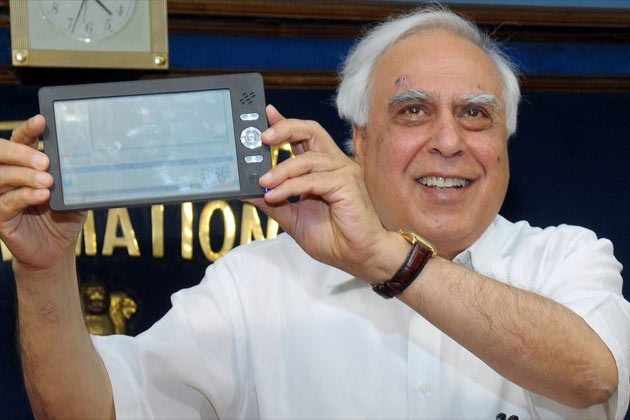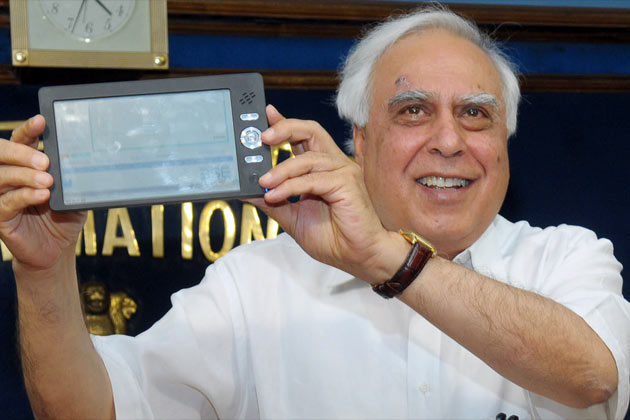 With society becoming increasingly nomadic, there is burgeoning interest in the ways by which mobile devices can be used to address issues related to governance. As most citizens carry "always on" mobile devices, they can save time and other resources by using handheld devices for accessing different services being offered by the government. We already have umpteen numbers of instances where mobile based access systems have lead to transparency and efficiency in the governance.
According to data released by TRAI (Telecom Regulatory Authority of India), the mobile subscriber base in India stood at 881.40 million on 31 October 2011. The mobile sector continues to witness an explosive growth. The TRAI data also indicates that the number of new subscribers being added to the mobile subscriber base in October 2011 stands at 7.79 million. The overall tele-density in the country is above 76.03 percent according to TRAI.
A research report from Gartner indicates that smartphones sales will touch 645 million mark in 2012 on a global level. In 2011, the combined sale of smartphones and tablets was more than 40 percent higher than the shipments of PCs. The commencement of 3G services in India has made it more convenient to use smartphones for data based interactions. With much of the population getting networked with smartphones, the potential for m-governance initiatives is further enhanced.
M-governance means the delivery of government services, including the facility of making transactions, through handheld devices. In the present paradigm, m-governance can be seen as a subset or an integral part of e-governance. We can even think of m-governance as an evolution of e-governance.
Improvements in efficiency
Speaking at a telecom event, the Telecom Minister, Kapil Sibal, has said "In the years to come MVAS will be the single most important tool for empowering the common man in India. Innovative and value added services like m-banking, m-education, m-health, m-governance, m-agriculture, location based services will be delivered to the common man, even in the remotest corners of the country."
There are numerous studies showing that mobile phones have a positive and significant impact in the development of a nation. When properly implemented and supported by the government, m-Governance can lead to vast improvements in efficiency. Citizens will be able to access government services on the go and receive prompt feedback, and the government run entities will be able to bring much needed transparency and accountability into their operations.
Even the lowly SMS can prove to be a great tool for e-governance. SMS based services have already found an application in banking/credit card transactions, schools (for declaration of results), railways (for booking, reservation status, etc.), and for interactions with government departments like police, income tax, etc. Plans are now afoot to make it possible for RTI (Right to Information) applications to be filed through mobile devices.
However, many citizens are unaware of the m-governance initiatives started by the government and hence they are unable to take full advantage of these. Proper information about the m-governance initiatives launched by the government should be made available to citizens in all parts of the country. The m-governance initiatives can be popularised through advertisements in the print, TV and radio outlets, and also by conducting workshops in rural and remote areas. NGOs can be provided funds for conducting workshops, where people can get familiar with m-governance initiatives.
Implementing m-governance
For best results, all m-governance initiatives should be based on the five principles of interoperability, security, openness, flexibility and scalability. The architecture of the technology being used should be such that citizens from all levels of society and educational qualification are able to take advantage of it. Government must ensure that a perfect set of tools are used for implementing m-governance. The protocols have to be based on open standards only, as proprietary, closed standards, might become a hindrance in having universal accessibility.
Vendor independence is important for avoidance of proprietary format lock-in. The system should be such that it allows rapid prototyping and deployment. There has to be provision for scalability, which is only possible when there is high-availability of technological and infrastructure related resources. It is most important that the necessary authentication related safeguards are in place for safeguarding the critical data and ensuring the privacy of the users and all the stakeholders. For being useful to the largest possible groups of users, it is necessary that the m-governance services should be available not only in English and Hindi, but in all the regional languages.
Cost is an important factor. M-governance initiatives should be free in order to encourage maximum number of Indians to start using them. The quality of handset can also have a limiting effect on the ways by citizens interact with m-governance. Smartphones that run modern apps can facilitate deeper interactions, as compared to entry level devices. In the long run it is necessary that the price of smartphones should come down sufficiently, so that such devices become affordable to maximum number of Indians.