Crime & Criminal Tracking Networking and Systems will increase efficiencies in police through better management of data, time, knowledge and skills
Loknath Behera
Inspector General of Police (Operations and Coordination), National Investigation Agency

A 1985-batch IPS officer, Loknath Behera has been a recipient of President's police medal for distinguished services. He is credited with successful investigations in a number of landmark cases, and has more recently led the team that questioned David Headley in the 26/11 Mumbai blasts of 2008. At present, he is Inspector General of Police (Operations and Coordination), National Investigation Agency (NIA), Government of India. Behera, who has been associated with computerisation in police since 1994, spoke at length with Shubhendu Parth and Prachi Shirur on usage of information technology for the improvement of law enforcement and cyber security in the country
How would you like to categorise and define the threats that India is facing as far as cyber security is concerned?
As in any other country, cyber space in India is becoming increasingly vulnerable. Any robust computer system can be breached, as recently the so called hackers entered into some of our IT systems. The damage they have caused needs to be assessed. But, the efforts of Government of India to address the issues in a systematic manner in recent times are to be noted. We have now an Indian Computer Emergency Response Team (CERT-IN) which has got a legal status as per an amendment in the IT Act. India has amended the IT Act to make it technology neutral, which is very important in the context of the fast changing technology. We are increasingly going for public-private cooperation in security issues also. A lot of security-related research projects are on in various institutions.
Do you think India is in a position to use integrated and advanced ICT applications for handling internal and external threats?
While India's IT infrastructure may not be comparable with those of advanced countries like USA, UK or Germany, it is still quite advanced in terms of technology. Cyber security threats can be countered and many a time neutralised by using ICT applications. Many such applications are being used by security and law enforcement agencies in India, though we may require more such applications in the near future.
At present, a number of advanced security and analysis tools are being used by the security and law enforcement agencies. For example, some years ago, 'Analyst Notebook' was hardly used by law enforcement agencies for analysing huge volumes of data, but this has become very common now and even advanced versions are being used on a daily basis by agencies. Some indigenous analysis tools have also been developed, which, I am sure, will increasingly be used.
India has also rolled out ambitious projects like the Crime and Criminal Tracking Networking and Systems (CCTNS) and National Intelligence Grid (NatGrid). How has the progress been?

The software developer for CCTNS has been approved and they are starting their work. In the meantime, all states are getting geared up by sending adequate number of police personnel for CCTNS training. The entire project is being implemented through National Crimes Records Bureau (NCRB) in a time-bound manner and I am sure you will have the first instances of CCTNS working in 2012.
As far as NatGrid is concerned, I was told that work is in progress.

How would these help in securing the country?
CCTNS will increase the efficiency of the police through better management of data, time, knowledge and skills. So the police will be more efficient, which is the first requirement for security. NatGrid will help the law enforcement agencies in bringing coordinated assistance of all stakeholders in any security-related scenario.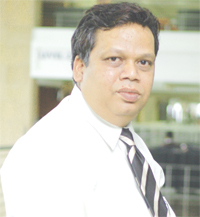 "We must develop IT that can be easily used even by those in the police who are not computer literate. A good example is the mobile phone"
Has NIA worked out a mechanism to collaborate and use these infrastructures?

NIA being a police station will also be a part of the CCTNS and will be connected to other police stations and get live data 24×7.
Do you think there is a need for dedicated cyber police cadres at the national and state levels to deal with the scenario?
As a supporter and user of technology, I am for specialisation and super specialisation in the police. Cyber police setups at district, state and national levels, comprising highly trained and skilled IT professionals, are required. It is not possible for every policeman to become specialised in cyber-related issues. Even in advanced countries, many policemen do not know fundamentals of IT. But they do have specialists.
Where do you think we are placed in terms of use of geospatial technology for securing the nation?
Geospatial information system (GIS) is an important technology for the law enforcement agencies and can be used advantageously for locating hide-outs of terrorists, reaching a precise location, locating a mobile phone user, conducting crime mapping and so on. There is a need to study the issues and maybe institute a research project to outline usage of GIS.
Do you think technology has answers to many of the problems that security and law enforcement agencies are facing today?
Yes. But, mindless use of technology without proper standardisation causes more problems than it sorts out. Many a time, technology is used by agencies without proper thinking and therefore optimum and appropriate use does not take place. I personally feel that every police force and law enforcement agency should have an R&D division to keep abreast of developments in technology and to induct technologies that will be useful and appropriate.

While India has invested a lot in IT-enabling the police services since 1994, not much seems to have changed. What are the reasons for this slow progress?
"Police is not an organisation full of technologists," and this needs to be understood before a full-fledged computerisation programme is launched. In the past, various computerisation programmes introduced for the police had deficiencies in one way or the other and for removing those deficiencies the police had to depend on outside agencies, which is not appropriate. I am associated with the police computerisation since 1994. We must develop such applications that can be easily used even by a constable. It should be a user-friendly application like mobile telephony. A mobile phone can be operated by any person who is not computer literate.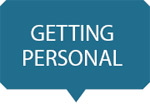 CADRE
1985 batch Indian Police Service officer of Kerala cadre
AWARDS
President's medal for distinguished service
MAJOR PROBES
Babri Masjid demolition [1992]
Purulia arms drop case [1995]
Graham Staines murder case [1999]
Haren Pandya (former Gujarat home minister) assassination case [2003]
Madhumita Shukla (writer) murder case [2003]