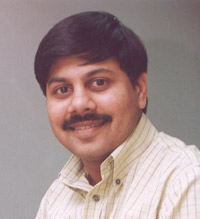 Puneet Gupta
Vice-President, Public Sector IBM India & South Asia
How do you compare framework of   public safety and security in India to other parts of the world?
We have seen feverish activities around public safety since the last one year, especially after the Mumbai terrorist attack. While the country has made enough progress in ensuring safety, the fact is that challenges to public safety will continue to grow. Progressive countries around the world are undertaking a transformational shift. Instead of merely responding to crimes and emergencies after the fact, they are analysing, anticipating and actually working to prevent them. They're doing so with smart systems that capture data from myriad instrumented and interconnected processes, devices and objects, and then applying intelligence to this welter of information to detect patterns and take action in real time. India should take a leaf out of such countries to ensure a robust safety and security system.
What are the areas where IT and Communication can play a role in enhancing security?
Governments are turning to the same technology advances that businesses have been using—autonomic senseand- respond capabilities, analytics, visualisation and computational modeling – to make public safety systems smarter, and drive a fundamental shift from responding to events to anticipating and preventing them, when possible.
For all cities and regions competing in the global marketplace for work, investment and talent, safety and security are crucial factors in determining overall quality of life. Which is why smarter public safety isn't just a responsibility of the state, it's also a priority for the success of businesses, communities and civil society at large. IBM has witnessed enormous interest amongst private sector fi rms in beefi ng up safety and security measures.
Can you tell us about your road-map for enhancing the national security with ICT intervention?
IBM works with several governments across the world, partnering them to build smarter cities – safe and secure cities. Just to provide an example, IBM is helping the city of Chicago develop Operation Virtual Shield, one of the most advanced citywide intelligent security systems. It includes large-scale video surveillance and incorporates license plate recognition, advanced search and trending capabilities.
Being at the forefront of technology innovation, IBM can extend unmatched capabilities to governments to address security challenges.

How do you see the move of MHA towards automating and integrating the police stationsthrough the Crime and Criminal Tracking Networking System, CCTNS?
It's often a mundane detail that ultimately solves a crime. Integration is imperative – if not today in the coming days. The sooner it is done the better.
IBM worked with the New York Police Department (NYPD) to create a data warehouse that could bring together information buried in fi ling cabinets, on index cards and in handwritten notes. Today, the Real Time Crime Center (RTCC) stitches together more than 120 million New York City criminal complaints, 31 million national crime records and 33 billion public records,just to name a few. Sophisticated analytics and search capabilities make connections across multiple databases.Information can be visualized in seconds on a two-story video wall. Critical data can be relayed instantly to offi cers at the scene. What once took days now takes minutes. \\
Follow and connect with us on Facebook, Twitter, LinkedIn, Elets video