The Bengaluru International Airport is the first airport to introduce Digital TETRA for Trunk Mobile Radio Users for all airport stake holders to use within the airport for operational requirements"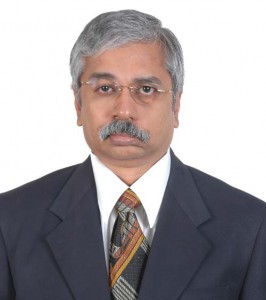 Francis Rajan
Head – ICT Bengaluru International Airport
How equipped is Bangaluru International Airport (BIA) with latest communication technology applications?
The Bengaluru International Airport is a new start in Indian aviation with regard to the experience of the passenger on the ground. While the airport aims to give the passenger the ultimate in travel experience, it has also invested in state of the art IT and communication systems to ensure faster processes and responsiveness.
The Bengaluru International Airport is the first airport to introduce Digital TETRA for Trunk Mobile Radio Users for all airport stake holders to use within the airport for operational requirements.
Current capacity deployment is 1000 TMRS radios and 100% uptime recorded from date of "GO live" operations in our airport. For all the stake holders it is Motorola– Diametra system.
Bengaluru International Airport has IP PABX – Siemens HiPath for captive consumption and Nortel IP PABX to meet stakeholders' needs.
Bengaluru International Airport has opted for and implemented IP convergence and has the base set for Triple Play. Currently it is IP Voice and Data. As soon as IP TV is launched, we plan to introduce the triple play services.
Bengaluru International Airport will implement UCM in the coming fi nancial year. As of  today we have MS IM implemented and with Nortel IP PABX and Microsoft handshake on  UCM, we could easily implement the same very effectively for stake holders.
What are the benefi ts that the new Bengaluru airport brings to its passenger interface through IT advancements?
Apart from the above mentioned backend systems, for passenger convenience, the airport aims to make processes user friendly, to keep in tune with the increasing use of technology in every walk of life that the passenger would expect at the airport as well.
The days of queuing up for baggage screening before check-in is over. Passengers travelling through Bengaluru International Airport use a seamless, single check-in process, thanks to  the inline screening system. This is an international foolproof baggage screening process and  Bengaluru is one of the fi rst airports in India to implement this system. What this means is  that passengers with check in baggage walk straight up to the check in counters and check in their baggage and get their boarding pass in one go.
BIAL has taken into consideration the growing trend for self check in the aviation sector. Besides having 53 Common Use Check-in counters, the new airport has 18 Common Use Self Service (CUSS) enabled self check-in kiosks.
Common use check in counters facility allows optimal use of available airport infrastructure.  No airline has dedicated counters as is seen in other airports across the country. Here, if a fl  ight is taking off at a particular time, the airline occupies a certain number of counters for  that particular fl ight. Once the fl ight's check in process is completed, the airline leaves the  counters for the next airline to carry out their check in process.
Common Use Self Service (CUSS) is a shared kiosk offering convenient passenger services for  self check-in. It is feasible to expand other application access which can be performed by the  passengers themselves like ticketing, baggage tracking and other allied services, based on  Airline readiness. This facility provides the passengers with a convenient and direct interface  with the airline system whilst allowing multiple airlines to maintain branding and functionality.
Finally an airport that befi ts the 'IT city' with a service that's apt for its users. For all of us  addicted to the internet, free Wi-Fi in the terminal building is just one more of the added  advantages of using the new airport. The simple log on process requires the user to switch on  his/ her laptop and enter his/ her mobile phone number on authentication request. The user  then receives a PIN through an SMS which has to be entered to use the service.
With spare time spent fruitfully catching up with friends in the virtual world or sending off that urgent email, the wait to board the fl ight just got so much shorter! ours is one of the very few airports in the country to provide this service free. In providing such a service User Identifi cation,
Authentication, Lawful Intercept Logs and Encryption aspects are important and have been  taken into consideration. Bengaluru International Airport's car park can accommodate 2000  cars. This is fully automated with an effi cient and transparent management system,  provided by SKIDATA, a leading global provider of car park systems at airports. The car  parking system is managed by Central Parking Solutions, India's largest car park operator.
SKIDATA is an international solution provider specialising in professional access management  and ticketing. SKIDATA™ parking system APT 450 deployed at the Bengaluru International Airport is the latest access management solution to the various requirements of  small-, mid- and large-sized parking facilities.
SKIDATA's parking management solutions are based on the latest technology to provide maximum security, reliability and convenience. They are optimised for ease of use.

As an airport, has BIAL engaged any state of the art communication system that is an industry fi rst?
In October 2008, BIAL launched India's fi rst emergency alerting system at an airport.  e-Konfer, a web based emergency alerting and group communication system developed by HCL exclusively for Bengaluru International Airport is the  backbone of all secondary communication at the airport.
Inbuilt with technologically advanced features such as group audio/text message broadcasting and conferencing, E-Konfer provides vital tools required by the duty staff at the airport to alert management teams of developing situations without much loss of time.
Groups of people with a maximum number of 23 members in one group can be alerted within a short span of 2-3 minutes with repeat broadcast of the alert to the recipient until eventually acknowledged. This will be mainly used to disseminate secondary alert/communication in  case of full emergency or aircraft crash.
Based at Aerodrome Emergency Operations Centre (AEOC) of the airport with two client locations within, this automated system establishes the impact of technology on airports and Bengaluru International Airport's efforts in leveraging the same for Bengaluru.
What role has ICT played in securing Bengaluru International Airport?
At Bengaluru International Airport – we have ICT infra Systems like CCTV, ACS from the  stand point of security aspects. As mandated CISF do monitor the CCTV images. For securing  the Passenger Baggage's BIA has implemented the Industry leading solution – SITA – BRS  (Baggage Reconciliation system) which is as per IATA standards that automatically matches  passengers on board to their baggage to be on board.
From a check in security point of view, passengers check-in along with the baggage and the  check-in baggage is screened using the latest inline screening system. This is an international foolproof baggage screening process that has been designed and implemented as per the BCAS  (Bureau of Civil Aviation Security) regulations. This screening process has an inbuilt fi ve  level screening system to ensure that no objectionable materials are carried. Most  importantly, with a single process,the passenger checks in successfully, eliminating the need  of two separate queues.
Business Continuity Management (BCM) is a critical process for organizations since  it helps them recover expeditiously post an occurrence of a disaster or an   extended business interruption. Does Bengaluru Airport prepared have a BCM plan in place?
Yes, BCM is absolutely critical in any business today, so also with an airport. Bengaluru  International Airport Limited has implemented Business Continuity Management as one of  our mainstream activities. Our BCM is a holistic and on-going management process intended  to identify potential hazards of varying size and severity that threaten the organization/ business. It provides a framework of building resilience by developing and maintaining  appropriate response plans as well as cost-effective alternative resources to safeguard the interest of key stakeholders, reputation, brand and value creating activities.
To match with international standards, this initiative is coordinated in BIAL by a BCM  Coordinator and planned and monitored by different committees.
Follow and connect with us on Facebook, Twitter, LinkedIn, Elets video