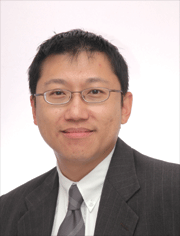 Q. What is the key focus of Itanium Solutions Alliance? How do you forecast the increase of Itanium-based computing solutions across industry verticals?

A. The Itanium Solutions Alliance was formed by leading enterprise and technical solution providers to work together toward a common objective: Extend the reach of solutions based on Intel Itanium architecture to broaden deployments within enterprise and technical computing environments. Itanium-based systems and Windows, Linux and other enterprise operating system environments provide an industry-tested, mature alternative to RISC-based computing platforms. Continued growth of Itanium-based solutions, including doubling of applications in the past 12 months, proves the strong momentum for Itanium-based systems.

We have seen great adoption of Itanium based systems across all industry. We have also done particularly well in the India market where revenue of Itanium based systems have grown by more than 100% quarter-on-quarter and year-on-year and we expect this growth to continue.
Q. Itanium solutions claim to revolutionise the healthcare industry across the world. What are the critical differentiating factors that Itanium solutions are going to bring in?

A. As the healthcare industry focuses on maintaining a high level of care while controlling costs, the industry is recognising the economic advantages and operational opportunities of investing in high-performance IT infrastructures.

Itanium-based solutions help healthcare IT tackle the challenges of their always-moving environment by offering the scalability and flexibility to seamlessly consolidate medical records from many sources, securely extend patient information and successfully manage enterprise applications like pharmacy orders and insurance claims.

Efficient Itanium-based systems computing in healthcare saves more than money; it can save lives through shared data libraries built on Itanium-based systems; accelerating the insurance reporting process; keeping large batches of client information secure; and creating a detailed working model of human physiology.

Q. How has the uptake of Itanium – based systems been? And how has the Alliance been driving innovation in the healthcare sector?

A. Itanium-based systems have been deployed in three of the top six healthcare organisations as they offer powerful, flexible and scalable computing solutions. We also have several other examples of healthcare organisations who have benefited from deploying Itanium based systems..

The Alliance is also driving innovation within the healthcare sector where last year saw Stony Brook University winning our Innovation contest for the Humanitarian category. Stony Brook University (part of State University of New York) researches pharmaceutical inhibitors for AIDS and HIV PR. Substantial progress has been made by pharmaceutical researchers, resulting in drugs that prolong and improve quality of life for some patients. However, patients typically develop HIV strains in which none of the current inhibitors can effectively prevent HIV PR from performing its job. Deployment of Itanium based solutions enabled researchers to study biomolecular systems through computer simulations that provided a view of dynamic behavior with unprecedented resolution in both time and space. The simulations represent a breakthrough because they provide researchers with new information that may identify new inhibitors and AIDS therapeutics.
Q. The Itanium Solutions Alliance comprises some of the most influential companies in the computing industry, how do you safeguard each vendor's market space?

A. The Alliance aims to align the efforts of all member companies to increase the number of available Itanium-based solutions while increasing awareness for Itanium-based platforms for mission-critical application environments. All our member companies share this same objective. Instead of competing directly with each other in the market, our joint efforts actually create a better business environment and extend business opportunity to all our members. It is a win-win strategy instead of direct competition.
Q. How does the Alliance carry out its R&D activities? Do you have separate R&D facilities under this
Alliance?

A. The Alliance supports ISVs/OSV via our enabling programs which include developer days to provide technical insights for ISVs. We also have a network of solution centers around the world with technical experts providing suggestions, development tools and code optimisation support to ISVs porting their application onto Itanium.