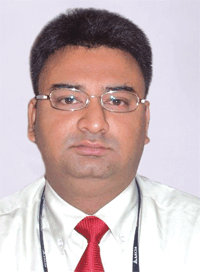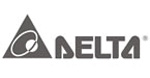 "Today, both government and private sector is investing extensively in infrastructure upgradation and new technology implementation. The power situation in the country is still in an 'improveable' status and there is an increasing importance of business continuity," informs Deepak Sharma, Country Business Manager, UPS-India & SAARC, Delta Energy Systems
What is your company's vision and objective in the power supplies market place?

Delta is a global pioneer and leader in the power supplies industry. We have a whole gamut of products to offer from deskstop and laptop power supplies, switching power supplies to UPS solutions. Since the year 2002, Delta has been world's largest provider of merchant switching power supplies with market shares of over 50% in the server power market and 35% in the notebook market.
As a global leader in power electronics, Delta's mission is 'to provide innovative energy- efficient solutions for a better tomorrow.' As a result of technological advances, Delta has steadily increased the efficiency of power supply products including its UPS solutions and has introduced products with energy-saving features such as electronic ballasts, economy modes in UPS, AC motor drives, renewable energy inverters, and fuel cell components. The 97.5% efficiency of Delta's photo-voltaic inverters, for example, is the highest achieved in its class so far.
Green technologies are growing in importance to the economy and it will be a target technology for us. Our research and development have an important role to play in addressing them.
What are the specific areas that Delta India would like to focus on?

India is an extremely important market for us with tremendous growth prospects. The technology adoption in terms of the infrastructure is in line with its global counterparts and someways even better. Today, both government and private sector is investing extensively in infrastructure upgradation and new technology implementation. The power situation in the country is still in an 'improveable' status and there is an increasing importance of business continuity which means that businesses wish to avoid the high cost of any breakdown in their processes and the resultant loss of productivity. Power back-up systems are highly in demand and the ever-improving after-sales service has helped the sector grow tremendously. This year we will be focusing strongly on the e-Governance / ICT initiatives such as State Wide Area Networks, State Data Centres and Common Services Centers, which have demonstrated significant success in improving accessibility, cutting down costs, extending help and increased access to un-served groups, reaching out to millions of people.
Our product focus in India is to provide products with better value and performance with high-density and high-efficiency UPSs with advanced interfaces, compact product footprint, long backup models, redundancy, scalability and online monitoring systems.
These features are in huge demand across all industry verticals in India. One such product we have launched very recently is the NH series UPS. It has the most advanced Delta patented topology for 3 phase Power Factor Correction (PFC) UPS with parallel control, with one of the highest power efficiencies in the industry.
Delta Group is the world's largest provider of switching power supplies and brushless fans, as well as a major source for power management solutions. What do you consider to be the growing or emerging opportunities for Delta in the market?

A variety of opportunities are available both in public as well as private sectors. The Information and Communication Technologies (ICT) are being increasingly used by the governments to deliver its services at the locations convenient to the citizens. However, the power supply required to run these projects in the rural areas is unstable and often interrupted by load-shedding. Similarly, the private sector competing against its global counterparts demand 100% uptime for its business sustenance.
These factors have prompted the UPS market to grow tremendously in India, which has crossed 20,000 million mark in 2007-08.
We are one of the very few players to have an entire range of online UPS solutions from 1KVA upto high end 4000 KVA ratings to serve all power backup needs. We are growing at a very fast pace and are among the top few players in India in terms of offerings and growth in first three years of our existence in the market. We have developed a very good customer base in India.
What differentiates Delta power solutions from its competitors?

Apart from having a wide range of power solutions for telecom, datacentres, office, medical, industrial and automotive applications, our solutions are backed by Delta's global strength in product design, research and development. We have several global patents for the highest degree of power efficiency and product reliability to our credit. Also, we have the technology leadership through local assembly and customisation capabilities. Our world-wide presence through local platforms, experienced and established network of distributors and service partners locally, gives strength to our nation-wide service and support network.
These factors have prompted to retain our leadership position in power management position world-over.
What is your opinion about the National e-Governance Plan (NeGP) of the Government of India?

Now e-Governance has morphed from a catchword to an absolute necessity. In future, states' efficiency would be measured by the extent of their e-Governance. Since central government also share the expenses for implementing this activity in the states, each of the states have started implementing (or already implemented) the SWAN (State Wide Area Network). By implementing SWAN, one state can provide the connectivity back bone for the state over which voice, Internet, Intranet and video conferencing services can be launched. It is indeed very credible and forward looking approach.
The State Data Centres (SDCs) are an important component of NeGP, which has huge power requirement. What role Delta India is playing or intends to play in implementation of SDCs?

State Data Centres are rated as tier–I in the 3-tier structure and is supposed to have most  critical equipments. This calls for power supply in redundant confi guration to increase reliability.
Delta, as a specialist in power supply solutions has a complete range of highly effi cient UPS  systems suitable for these type of mission critical applications. A wide variety of models with various state-of-the-art 'Delta patented' technologies are available to choose from for different applications. Delta has already supplied UPS systems for Gujarat SWAN through Wipro  Technologies who has implemented WAN for the state. Moreover, in future too, Delta intends  to support all large system integrators who are into this business for their requirement of  'reliable power solutions' with its range of products and chain of 24 x 7 support facility across  the country for prompt and effi cient after sales support to make their projects successful.

What are the challenges that your company faces and what kind of strategies are being implemented to overcome these challenges?
The challenge is to provide the desired models at a desired price to the customer, as rising  prices of battery is a cause of concern for major UPS manufacturers. To combat this, we are offering our UPS systems at very competitive pricing.
Follow and connect with us on Facebook, Twitter, LinkedIn, Elets video