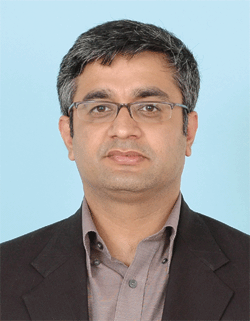 "Nokia Siemens Networks envisions that by 2015, we will live in a world where five billion people will be connected through telecommunications,  most of them via broadband" says Kapil Ahuja, Marketing Head, India Regional Marketing APAC, Nokia Siemens Networks, to egov magazine.
India is becoming the second largest wireless market in the world. How is Nokia Siemens Networks planning to contribute to this growth?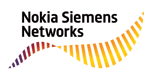 Globally, Nokia Siemens Networks has been working with most of the top operators as our customers, with a passion to help them address the challenges of a changing industry. Our current market position globally is that of a strong player, in terms of mobile networks, services and fixed network. We are one of the top three suppliers, which together covers about 50 percent of the total market. Our global presence spans over both developed and new growth markets. In India, Nokia Siemens Networks is the No. 1 player, as rated by Voice and Data report. The Indian market is ideally suited for Nokia Siemens Networks, as most of the major operators are integrated operators offering fixed, mobile and broadband services. Over the next few years, focus in India will be on growing our market share as we consolidate our existing footprint among local operators and build strategic partnerships with the new entrants. The key differentiator will be our end-to-end technology solutions and strong execution capabilities. With our world-class product portfolio and global capabilities, we also look forward to support the roll out of new technologies such as WiMax, 3G etc. in India.
Rural India is a potential market for mobile communications. Please elaborate on Nokia Siemens Networks' plans for last mile connectivity in India.
Nokia Siemens Networks envisions that by 2015, we will live in a world where five billion people will be connected through telecommunications, most of them via broadband. Our mission is to play a leading role in this transformation, by delivering world class communication products and solutions based on high degree of innovation, to address challenges of convergence, lower Total Cost of Ownership (TCO) and greater revenue opportunities for operators and environmental sustainability. This is especially relevant in the emerging markets (that will account for a dominant portion of the new subscriber additions) that are faced with infrastructural and socio-economic challenges.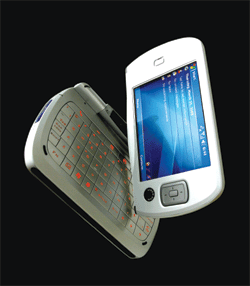 In India, Nokia Siemens Networks with its strong market share and footprint within operators, focusing on innovation, end-to-end technology solutions and strong execution capabilities. It is ideally positioned to tackle the socio-economic disparities and infrastructure challenges and deliver the power of communications to the common man, both in the urban and the rural areas. Currently, we are working with our operator-customers in India to create innovative solutions on the basis of their business model and strategy. Some of our innovative solutions for rural connectivity include:
Nokia Siemens Networks Village Connection: It is a solution for rural villages based on Global System for Mobile (GSM) technology that provides optimised switching and transmission (using Internet Protocol transport) for calls within and between villages. It encourages business entrepreneurship with an innovative franchisee model and provides a business case for operators to tap rural consumers who can only afford around 3 USD per month for mobile services.

Base Transceiver Station (BTS) Power Efficiency: Introduction of power efficient Hardware (HW) and Software (SW) features to lower BTS power consumption, helping the business case of operators by significant improvement in their Opex.

Solar/Wind Power BTS: We have started to deploy solar and wind powered BTS. One such site is already running successfully in Dharkola, in Orissa which is without EB.

High Power Tower Top BTS for Rural and Highway Coverage (Mini-Ultrasite): Introduction of high power tower top BTS for maximising coverage, especially tailor made for highway and rural coverage.

New Innovative Power Plant Design: We will introduce new innovative BTS optimised power plant, that will not only offer improved system efficiency but also save on footprint.

Local BTS and Base Station Controller (BSC) Manufacturing: BTS and BSC is already being manufactured in Bangalore/Chennai. We understand India specific needs for BTS and are continuously incorporating these needs in the BTS design itself, making our BTS design more optimal and fit for Indian conditions. We are also working with ACME, who is industry leader in power solutions.
Please tell us more about your latest tie up with BSNL to provide connectivity to villages in India ?

Nokia Siemens Networks (NSN) had earlier bagged a greenfield rural tender from BSNL to deploy broadband access across 7,000 villages. Now, we have got the contract extended to cover deployment in 25,000 villages. The company is also parallelly deploying the urban broadband access for BSNL across twenty circles. For BSNL, the deployment of the NSN multi play solution will allow it to deliver cost effective high speed Internet access and virtual private networks among other services to its customers. The network will also enable BSNL to provide connectivity to Community Service Centres (CSCs) and other e-Governance locations.
What are the emerging trends in the world of mobility in India?
Some of the Value Added Services (VAS) that are available in the mobile market are Short Message Service (SMS),Multi Media Service (MMS), Gaming, Music, Ringtones, etc. The other major development that we are going to see is Mobile Payment. Our mobile devices would  become the mechanism of choice for different payments. It will bring about convenience once the security issues are resolved.

Highlight some of the challenges that you have faced from the perspective of an operator in India?
India is the fastest growing mobile market in the world today, adding around six million new  subscribers per month. The country needs to sustain and enhance this rate of growth, if it has  to achieve the 500 million subscriber target by 2010. A signifi cant part of the future growth  will come from connecting rural India that has not been touched by the mobile revolution or  benefi ted yet. Tele-density in rural India is under 2 per cent compared with 40 to 50 per cent in metros.
Sustaining the blistering growth rate and providing mobility to rural consumers, throws up a  different set of challenges. From the economic perspective, two key challenges for  equipment providers are as follows: First is quick and cost effective roll-out of networks in  rural areas in the context of declining equipment prices. Second is simultaneously investing  in creating products/solutions that enable viable business models that drive down the total  cost of ownership for operators and the affordability barrier for the common man. From a  technical perspective, there are a host of challenges associated with rural areas. These  includes limited electricity supply, equipment, security and network planning and roll out on  the basis of the type of terrain and the addressable population (setting up a network in a city where the population is clustered vis-a vis setting up a network in the hills where  population is scattered across hills and at various levels of a hill, creating issues such as tower line of sight and coverage planning), the post deployment maintenance and running of networks especially in the case of managed services.
The limited availability of spectrum is also a major constraint in providing connectivity.  However, these challenges are being addressed through service and product level innovations  to ensure the proper rate of growth.
Follow and connect with us on Facebook, Twitter, LinkedIn, Elets video