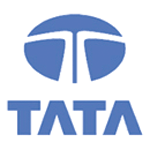 "There are three basic things in connectivity: Access, Affordability and Application. If one of these is not in place the other two would not work", says Yogesh Kocchar, Head e-Governance Unit, Tata Teleservices
What are the salient aspects of connectivity in India? What are the different initiatives taken by Tata Teleservices in this regard?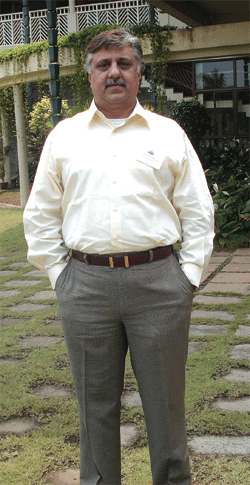 There are three basic things in connectivity: Access, Affordability and Application. If one of these is not in place, the other two would not work. If there is access and application, and no affordability, the project will not succeed. Similarly, if there is application and affordability and no access it will not work. Hence, there is a need for a combination of the three. This combination will work through two types of inclusion. One is Financial Inclusion and the other is Market Inclusion. The question here is how do we create these inclusions and why? Ignorance is a big hindrance in achieving this goal. Ignorance is of two types: first is when one says I do not know, and second is when one says I don't even know if I do not know. These inclusions should be created in order to address the second level of ignorance where they are not aware that they do not know. If Financial Inclusion is brought to them, they can at least save a rupee a day. There is a place where they can go and bank and the banker will take care of that money and in case of some medical problem, they can seek the money and go to a better doctor or so. Similarly, in terms of Market Inclusion, they can set up a cooperative and mould it. One has to realise that there is a lack of oppourtunities in the rural areas.
Currently, our focus is on money management and Financial Inclusion by providing people with  opportunities to bank their money. The Reserve Bank of India (RBI) has a plan whereby banking facilitators and correspondents will be appointed across India. Tata Teleservices has developed a plan whereby there are five lakh Public Calling Offices (PCO) and each one will cater to 2000 population on an average. These PCO owners become the facilitator for opening bank accounts for people (whom they know). This is the first step towards Financial Inclusions. The PCO owner acts like a banker and helps in money transactions for the people in their areas.  For instance, a migrant worker has to deposit money for his wife who stays in another village. He will go to a PCO owner (where he is a regular visitor) and ask him to transfer the money to  another shopkeeper's bank account in his wife's village from where his wife can collect the money. These are the kind of electronic connections that we need to establish. This is an example whereby there is access, application as well as affordability. Another benefit is that if one has to deposit money, he gives the money to the bank facilitator and whereby the bank facilitator, by using the technology in his mobile phone transfers the money from his own account to the depositor's account. Therefore, there is no physical transfer of the money. The transfer is through electronic transaction by using mobile phone technology. India has a Financial Inclusion of 30% (according to sources) where most of us have two bank accounts each. So, not more than 20 out of 100 people in this country have bank accounts. Hence, we need to develop plans for Financial Inclusion.
Please tell us about the e-Governance initiatives taken by Tata Teleservices.

e-Governance for Tata Teleservices has been a recent initiative. Initially e-Governance was not under a separate vertical. With the growing needs we now have a separate vertical for e-Governance.  In the e-Governance vertical we are  basically driven by two things. One is the Government's focus. Under the National e-Governance Plan (NeGP) there are 27 Mission Mode Projects. Our objective is to look at those 27 Mission Mode Projects and identify where we can contribute and develop a role whereby we can develop e-Governance. However, we have a large focus on banking and Financial Inclusion.
So far, the focus has been on the 9% of tele-density that 70% of the population in India enjoys. In order to increase the telephonic connectivity which is the basic infrastructure requirement for e-Governance across the rural areas, there is a need to educate the rural audience. As I mentioned earlier, ignorance is a big hindrance in achieving this goal. The problem in rural areas is of the second type. They do not even know if they can live better. Children are forced to work at a early age. Capacity building is a concept that is not understood in the rural areas. Concepts such as capacity building  are discussed at length in national and international forums. At the grassroot, these are not even known as there is a high level of ignorance. Therefore, the concept of e-Governance essentially came into being because the government realised that the benefits of electronic age were not trickling down to the masses.
Tata Teleservices has the experience of working extensively in rural areas. Please tell us about the major initiatives that you have undertaken in terms of Value Added Services (VAS) in providing last mile connectivity?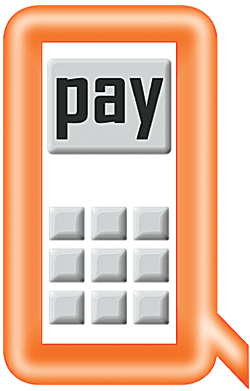 The first thing that is required in providing telephony in rural areas is creation of markets. Markets can be created by identifying the needs that are specific to certain communities and certain rural pockets. Hence, we need to develop the Value Added Services (VAS) in accordance with these needs and requirements. There are two initiatives that Tata Teleservices have taken which enabled us to address the last mile solutions in rural areas.
One is in the coastal areas. We started working in a fisherman hamlet called Virampattinam, near Pondichery. These fisherman go out into the sea without the knowledge about the availability of fish. This can be very treacherous given the roughness of the sea. These fisherman go in small catamarans and they travel as far as five kilometers into the sea. Tata Teleservices have tied up with M S Swaminathan Research Foundation (MSSRF) and developed a technology which informs the fisherman about the availability of fish. Indian Centre for Oceanic Studies works on a variety of activities happening in the sea and one such activity is the chlorophyll floating on the surface of the sea. Chlorophyll forms the food for the fish. Today, we have compressed that data in a server in M S Swaminathan Research Foundation (MSSRF) and uplink it with the services of Tata Teleservices and provide it to the fisherman in the villages. Thus, we have created a market along the 8,100 kilometers of the entire coastline of India. We provide them with information about locations or spots where the fish is available in the sea, wave height, wind velocity, wind direction, etc.
Tata Teleservices is also interested in the creation of market linkages. I will quote a case where there is a huge margin is the rates of sardines in different places. Sardines are caught in the coast of Rameshwaram. The rate at which the sardines are sold in Cochin is more than 10 times the rate in Rameshwaram. This large margin is pocketed by the middlemen and the truckers who transport them. This happens because of the lack of information. There is a need to  address a complete value chain. More than addressing the available customers in the rural areas there is a need to develop applications which are required in these areas. In other words, one has to identify the need gaps, and develop an application that is specifically required in these areas or communities.
We have developed another serviceservice – Multi Commodity Exchange. It aggregates commodities to the tune of three million commodities a day. It is an electronic platform whereby people come and load their commodities as well as buy and sell their commodities. In Uttar Pradesh, we have created a short code which the farmer can dial and it immediately
takes him to a voice portal that tells them about the price of a commodity (for example potato)  in the national markets. This is a complete empowering service for the farmer who otherwise had to go to the local moneylender and surrender all their produce at a price which  was probably much lesser. Now they have the information with them which is empowers them and gives them confi dence.
We are also working in the fi eld of education. The main problem in education is  infrastructure. Although, literacy is increasing but it has to move beyond reading, writing and arithmetic. We have experimented with the Shreemati Nathibai Damodar Thackeray  (SNDT) Women's University. Along with HP Labs, we have started a server in SNDT University. There is a complete digitisation of education related content which is posted in the  server. Now students have the oppourtunity to reach the server through their mobile phones  and get the required information. They can read a whole book through the mobile phone.

How do you think the Universal Service Obligation (USO) Fund shall be utilised in India?
The USO Fund of the Government of India has approximately USD three billion with them. It  is laudable that the funds are utilised for initiatives such as tower sharing and infrastructure  sharing. But it will be of great benefi t to the masses if the government makes an attempt  towards other initiatives in providing rural telephony. The government has the oppourtunity  to address the bottom of the pyramid by creating prospects or possibilities for  Financial Inclusions and Market Inclusions. If a rural poor has the ability to save money, then  only they have the chance to invest upon health and education. Therefore, there is a need to  bring markets closer to them.
The crux of the problem as I have mentioned before is Financial Inclusion. First Financial  Inclusion needs to be provided and thereafter connection to the markets. For instance, if they  work on handicrafts they need to have the money to develop the products and have a market  where they can sell it. Therefore, in terms of rural telephony we need to look at these two  types of inclusions: Market and Financial.

Would you like to give some message for our readers?
I think we are living in brilliant times. Rather than being contented with it, we should  continuously provoke ourselves to develop better applications and services in terms of connectivity. The telecom companies are performing their roles in a good way. But we also  need the audience to provide us with feedback and tell us about their needs and requirements.  Lastly, as said earlier as well, the 3 As – Access, Affordability and Application should be the building blocks of providing connectivity in our