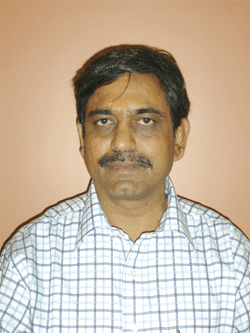 "Financial Inclusion is in its infancy and requires careful adoption of technology. The customer's confidence in the branchless banking system has to be increased tremendously," says Mahesh Kumar Jain, Co-Founder and Chairman of the Integra Group
Integra today specialises in offering software development services in diverse areas, and products to customers world-wide. In this light, tell us about the various services being provided by Integra for banking sector.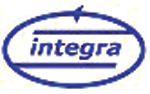 Integra began its banking in late eighties with iLINK, a PC_UNIX based software for emulation and file transfers, which later became a standard in the country– catering to nearly 80% of the Indian market space. It developed into ScanCom (signature verifi cation system) which was integrated with many banking products worldwide, including that of Infosys and Ifl ex.
During the late nineties, Integra developed Para Banking Software based on OMR Technologies  for Sahara Parivar. It runs over 1500 branches and processes over INR 200000 million revenue over thirty million accounts with 1200 VSAT networks.
We also provided IVR (Interactive Voice Response) Systems and Document Management  Systems for banking. Now the company offers Financial Inclusion Solution to banks. Integra  invested huge sums in Research and Development (R&D) and built an award winning solution in this space.
What are the prerequisites for greater and wider Financial Inclusion? Tell us about Integra's vision for greater Financial Inclusion in India.
Financial Inclusion is in its infancy and requires careful adoption of technology. The  customer's confi dence in the branchless banking system has to be increased tremendously. The cheap and fancy systems and scaling up abilities etc. should not be the only criterion in  selecting a solution. In order to cut costs, we should not land up creating another class of  people, Mobike People as bankers but should consider socio-economic fabric of excluded people.  Saving habits and banking habits have to come to women on preferential basis as its long term impact is going to be the highest.
I envision women (perhaps a Dalit/poor cross-section of society) becoming village bankers  (Business Correspondent Service Provider) in every village and making the facilities available  to the habitat on 24X7 basis: banking, insurance, payment, ticketing, etc. A  grocery shop/STD booth in the village having wall mounted terminal for fi nancial  transaction and people carrying out transactions (small amount transactions) comfortably.
In addition to this, a large infl ow of credit to excluded people from all over the world, based on  credit rating of people and effectiveness of transaction (cost, security, and ease of usage) is also part of this vision.

According to you what kind of re-engineering is needed for effective implementation of IT in banking?
For over 200 million additional Financial Inclusion (FI) accounts, the banks have to evolve  intelligent schemes/ products for FI accounts. For example, for people who need INR 200 loan  for a day, can the current system cater to it effectively? Transaction values are small.  Infrastructure to manage 200 million accounts is another challenge, as the current accounts  with the banks are less than 100 million. Creation of India Card to challenge Master/Visa and  to achieve lower overall transaction cost is essential for rural banking to survive.

What kind of policies and regulatory measures are required to develop a conducive environment for e-Banking in India?
Financial Inclusion is evolving and its needs should be based on social and economic factors of  the people it is serving. I presume creating Smart Card Operating System for Transport Applications (SCOSTA) and India Card can help e-Banking to accelerate. Money transfer,  government payments, and mobile payment would act like grease to Financial Inclusion's acceleration.
Tell us about the impact of Six-Sigma method adopted by Integra for banking services. How does it benefi t the customer?
The systems are evolving in Financial Inclusion and the Six- Sigma-implementation is expensive in the beginning. We are working in many ways to achieve higher customer satisfaction (confi dence, ease of usage, and security).
"Integra is working on Financial Inclusion for Excluded People and doorstep banking for included people."
What kind of impact will Jataayu's vision of 'unwiring theInternet' have on banking sector.
Jataayu has been acquired by Bharti Telesoft (BT). BT is working on Mobile Commerce. I am confi dent that Bharti Telesoft would take advantage of innovations and innovative people of Jataayu to offer innovations in Mobile Commerce.
Integra is working on Financial Inclusion for 'excluded people' and doorstep banking for 'included people'. Our terminals are Connectivity Media Agnostic – GSM/CDMA/ PSTN/WiMax/WLAN or wired. Our terminals also act as mini kiosks or wall mounted system, as well addressing the variety of needs of the people.
Share your views about the future of e-Banking and mobile banking in India.
When we say India – it has over 55% illiterate people with multiple dialects and habitats in  diffi cult terrain spread over huge boundaries. Majority of its people would like to transact in  small amounts – 25 cents or a dollar only. The number of accounts would be largest in the  world after inclusion. Given these facts, I believe our systems have to cater to our masses and  socio-economics of people. We need to innovate and build the systems that suit our people!
It may be interesting to note that RFID/NFC based smart cards, biometric solutions (fi nger  prints, voice, smell, etc.), multimedia, and telecommunication connectivity, integrated properly, offer good solutions for masses. It is perhaps the fi rst time that new technology is  directly useful to poorer cross-sections of the society to begin with.
I believe that we will succeed in making banking available to every household in the next fi ve  to seven years in the country by continuous innovations in technology and banking  systems. This is one area where we as a country can assert our leadership.
What are the various challenges that you have faced and you foresee in providing services to banking sector in India?
The major challenges faced in providing services to the banking sector in India are: Mindset of people, Process of awarding work (L1 factor), Blind follow-up by banks and state governments.
'Customer Satisfaction' onwards to 'Customer Delight' How far has this objective of Integra been achieved?
We are working towards it. It is a never ending process. We began with research in the area  and innovated right solution for banking. It won several awards. We are continuously working on it and would continue to achieve higher scales of delight.
Follow and connect with us on Facebook, Twitter, LinkedIn, Elets video