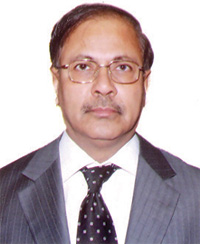 "When we come to the issue of introduction of ICT, we can not ignore the importance of re-engineering and change management. We all know that if we automate an inefficient process, it still remains inefficient. Existing  processes must be rationalised and all non-value adding processes  eliminated, before  any large-scale  ICT project is introduced", says Partha Bhattacharya, Chairman, Coal India Limited, in an exclusive interview with egov magazine.
Please tell us about the vision and mandate of Coal  India Ltd.?
Our vision is to make Coal India the most admired company in the energy sector in India. We want to  continuously adopt the best practices from all around the world-  from the mine to the market, to evolve into a world class energy solution company.
Energy is a vital input into our economy  and therefore,  if India is to move to the higher growth rate or even to sustain the current rate, we must ensure reliable availability of energy, particularly electric power and petroleum products, at internationally competitive prices. Coal  is the prime source of energy in India  and  75 percent of   our electricity is generated by using coal as fuel. We cannot hope to compete effectively in world markets unless these critical energy inputs are available in adequate quantities and at appropriate prices. The mandate for Coal India is, therefore, to produce planned quantity of  coal  economically and efficiently to ensure the energy security of our nation.
How important is the coal sector in the Indian economy? How has been the growth of coal sector in India compared to other developing nation?

The major part  of  the country's electricity  is generated by thermal power stations, who use coal as the fuel. Thus for our energy security, role of coal is vital and crucial.
India's energy security, at its broadest level, is primarily about ensuring the continuous  availability of commercial energy at competitive prices to support its economic growth and meet the lifeline energy needs of its households with safe, clean and convenient forms of energy. India's growing dependence on energy imports exposes its energy needs to external price shocks. Hence, domestic energy resources must be expanded. For India, it is not a question of choosing among alternate domestic energy resources but exploiting all available domestic energy resources to the maximum as  long as they are competitive. In this backdrop, coal assumes much more importance in our economy than what is perceived by us.
Growth of coal sector in India has been noteworthy making India a global player in coal mining and the third largest producer amongst the coal producing countries in the world. The production of coal has risen from a level of about 70 metric tonnes (mt) at the time of nationalisation in early 1970s to around 420  mt in 2006- 07.
Please tell us about  some of  the ICT applications taken  up by CIL?When were they first initiated ?
We have long recognised the importance of  ICT in bringing efficiency, transparency and speed of decision making in our operations. Many initiatives were  taken by CIL in this direction  in the past, some of  the important ones  being-  establishing V-Sat connectivity with all our subsidiary headquarters and Coal India, setting up of  enterprise databases at central locations, introduction of a customised three-tier  Enterprise Resource Planning (ERP)  solution  for all functional areas of management, remote sensing and satellite imaging for mapping spatial  resources in the mine areas and introduction of  mine modeling and surveying software  in  our mine planning activities. Many of the above initiatives were introduced in late 90's and the true momentum picked up  in early 2000.
We  have recently appointed a reputed consultant to frame a long terms strategic IT policy for us, which, when completed will prescribe a road map for our ICT applications in the coming years.
What are the areas – for instance procurement, safetywhere the ICT and other technologies such as GIS are being introduced? What has been the outcome in terms of bringing effi ciency and transparency in CIL?
We are using remote sensing and satellite imaging technology in a big way. A project for  processing satellite images captured by National Remote Sensing Agency (NRSA) for all large mines and posting the same on our web-site to display the progress of forestation programmes  in the mine areas has been taken up. We are yet to take signifi cant initiatives in GIS, but we  recognise the importance of GIS as a powerful decision making tool for our mine-managers.
We have taken an important initiative in introducing e- Marketing and e-Procurement,  which have brought a lot of transparency in two of our important functions, namely marketing and procurement, which require dealing with customers and vendors and so are  quite sensitive in nature. We have sold more than 10 million tonnes of coal through e-Auction, which brought enhanced value to CIL and our consumers, as the entire processes  were totally transparent and user-friendly. In case of e-Procurement, we have successfully  completed reverse auction for procurement of explosives, a vital input for our operations, of an approximate value of INR 10,000 million. We had provided digital signatures to our vendors  to ensure that the bids submitted by them are encrypted, secured and authentic. We are very  satisfi ed with the outcomes of such initiatives. More importantly, our customers and vendors  are equally happy and upbeat about the success of these initiatives. They could experience the  benefi t that technology could bring to them in terms of increased transparency, ease of  carrying out their transactions with CIL and the inherent equity inbuilt in the entire system.

How did CIL deal with the process of re-engineering and change management issues?
When we come to the issue of introduction of ICT, we can not ignore the importance of  re-engineering and change management. We all know that if we automate an ineffi cient process, it still remains ineffi cient. Existing processes must be rationalised and all non-value  adding processes eliminated, before any large-scale ICT project is introduced. Here lies the importance of doing business process re-engineering (BPR) before going for a big bang ICT  project.
As far as change management is concerned, we fully understand that ICT is not about  hardware and software. It is more about people-ware, about making people learn and use the  system. To do this, we have to make the user community aware of the benefi ts that ICT will  bring to them and motivate them to use the system. To make a software project really  successful, tremendous amount of efforts in sensitisation, capacity building, training and  hand-holding during the implementation period is required. Another pre-requisite for success  in such projects is a top-down approach with full commitment of top management. CIL is fully alive to these issues.

What is your opinion regarding the National e-Governance Plan being implemented by the Government of India ?
What are the key factors that public sector should bear in mind while implementing  e-Government solutions? The essence of e-Governance, to my mind, lies in making governance SMART, that is making it Simple, Moral, Accountable, Responsive and  Transparent. e-Governance enhances the effi cacy of citizen and government interaction. Therefore, the success of the National e-Governance Plan (NeGP) hinges not only on  accessibility and availability to the information and various services but also awareness  regarding the programme, effective branding of NeGP and fi nally a communication strategy  that addresses the above two. I think the key drivers for success of the plan will be (a) to build  distinctive brand of NeGP which will be utilised across communication platforms; (b) to create  awareness among citizens about the initiative and its objectives; (c) to motivate stakeholders, with an emphasis on the point that NeGP is not about computerisation or  technology but making interaction with government easier; and (d) to create a demand  driven atmosphere, which would ensure the service delivery. I think that the single most  important factor in implementing any e-Government solution is the people and not the technology per se. I can share our experience of introducing  e-Procurement, an important component of e-Governance.
Before implementing the e-Procurement project, we carried out a series of training  programmes for our vendors at our cost, to make them comfortable with the process. We did not do it just by delivering lectures. Each of them were given hands-on opportunity to place  their bids by using their digital signatures and then running a real simulated demo till they were fully conversant with the system.

What is your take on public-private partnerships in terms of the value addition to e-Government?
Government agencies throughout the world are conducting e-Governance initiatives with the  help of private players. The scene in India is also much the same. The development of a  suitable telecommunications network for establishing the connectivity of the government  with the common man is a basic need for success of any e-Governance programme. Private  players in the telecom and IT sector need to extend their overall support to make the  e-Governance projects successful. The Central Government has taken several initiatives to  advance ICT usage across all government bodies as they ultimately benefi t the common man.  These include the roll-out of the National e-Governance Plan, the launch of Mission  2007, and the formation of e-Panchayats across the country.
I think the government is very clear in welcoming private participation in fulfi lling the  e-Governance initiatives. But this participation can only happen at the front-end level since the government is presently handling all the back-end work. For example, in the case of ICT  kiosks, any private party can do the setting-up of a kiosk, but to run that kiosk the government will need to provide all support and all contents to be put in such kiosks.
We know of some of the IT companies that have taken a pioneering role in e-Governance  projects, namely Microsoft, Sun, IBM, TCS, HCL and Adobe. I think this is a healthy trend and I hope that this will continue in future also.
What are the business opportunities for the private sector in the Coal sector? How keen do you think is the private sector towards PPP?
In the mines and mineral sector, which was a typically inward looking sector so far, India is  speedily opening up to investments by the private sector. The Group of Ministers set up by the  Centre has recommended allowing 100 per cent Foreign Direct Investment under automatic  route in both coal and non-coal mining sector, removing some of the present restrictions. One  hundred and thirty six coal blocks have already been identifi ed for allocation to private sector  captive mining. It is estimated that there will be an opportunity, over the next 10  years, to invest US$ 30-40 billions in exploration and developing new coal mines, in  manufacturing and marketing state-of-the-art mining equipment and technology and in  creating related infrastructure for off-take of mined coal.
The Vision 2025 document for the coal sector forecasts a total coal production of 1086 Million tons by the year 2025 from the current level of 420 million tonnes. This will require a    massive investment of INR 950,000 million for opencast mines and INR 230,000 million for  underground mines. Investment in benefi cation plants will require another INR 160,000 million.
As foreign direct investment (FDI) in the coal sector pours in with the speeding up of reforms in the coal sector, the coal sector of India will become stronger and stronger. It will augur well for the country's energy security.
As regards keenness of private sector in PPP, I think PPP is all about partnering. A partnership can become successful only if the partners bring in complementary skills and capabilities on the table and the project ensures equitable returns on investment to all partners. Unfortunately a critical 'P' seems to have gone missing from the 3 Ps of the Public- Private Partnership model that is being sold as the panacea for India's infrastructure woes. A study  published in the McKinsey quarterly has revealed that a mere 4 per cent of the total planned  investment in transportation infrastructure in the country, between 2005-10 has been  contributed by the private sector.
PPPs are recognised as the way for transforming public services, bringing in competitiveness  and creating additional fi nancing capacity. The private sector is still reluctant to fund  certain types of projects like transportation projects. These projects have a long gestation  period and yield returns slowly. But wherever assets are moveable, the private sector is more  willing to invest, like in aviation, which has over 60 per cent private ownership .
In the coal sector, there is huge potential for PPP, particularly in the area of newer  technologies like coal washing, coal benefi ciation, coal gasifi cation, coal to oil technology etc.  Suitable models of long-duration contracts like BOOT, BOLT, BOO etc. may be adopted for  formalising such partnerships.

What are some of your future plans with regard to the use of ICT in the coal sector?
World-wide, the mining sector is moving towards fulfi llment of a vision of 'digital mine',  where all information about the mine is kept in a digital medium and shared on real-time basis from the 'bore hole to the board room'. Modern mines in the world uses technologies like  laser operated surveying, computerised equipment management and optimisation systems,  remote sensing, mine modeling and tele-robotic mining. I think, if we want to become a world  class company, we need to use technology. We have taken certain initiatives towards this  direction. We will soon have GPS (Geographical Positioning System) based Truck dispatching  systems in some of our large mines. The system may be rolled over to other mines in a phased  manner. We plan to have an integrated, robust, fl exible and modular enterprise resource  planning back bone, connecting every mine with every other mine. Technologies like GIS  (Geographical Information System), Real-time GPS and Radio Frequency Identifi cation  (RFID) to speed up the decision making process is likely to be introduced soon. We also have  plans for connecting with our vendors and customers through a dedicated Virtual Private  Network (VPN). Initiatives to make our operations 'paperless', with introduction of  technologies like electronic data interchange and work-fl ow are also in the offi ng.
Follow and connect with us on Facebook, Twitter, LinkedIn, Elets video