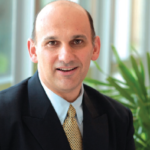 "Local language computing is absolutely essential in enabling governments to communicate with citizens. Of the 6,000 languages spoken in the world today, 32 percent of them are from Asia. Yet, many of the word processing amenities (e.g. grammar and style checkers), do not exist for native Asian languages" enlightens Michel Gambier (michel.gambier@microsoft.com), General Manager – Information Worker Business Group, Microsoft APAC, in an interview with egov magazine.
Microsoft has been the frontrunner in the localisation revolution. Please tell us about the objectives behind Microsoft's local language programme for the governments?
Microsoft's Local Language Programme (LLP) is designed with close government collaboration in mind, and help realise societal and economic benefits of the growing IT industry by enabling computer usage in local languages.
The LLP also addresses several critical goals of national and regional governments worldwide.  These include developing a robust local IT economy; building universal IT solutions for multi- language cultures; and enabling the use of regional languages in technology to facilitate the  preservation of language and culture. This means that regardless of the native language citizens may speak, there is a version of Microsoft Office available so they can work the way  they want and need to.
How important is local language computing for governments in order to communicate with citizens, especially at the grassroots level?
Local language computing is absolutely essential in enabling governments to communicate with citizens. Of the 6,000 languages spoken in the world today, 32 percent of them are from  Asia. Yet, many of the word processing amenities (e.g. grammar and style checkers) which we enjoy in English and European languages do not exist for native Asian languages.
With local language support built into the 2007 Microsoft Office system, governments will be able to accelerate IT literacy among the native language-speaking community. They will also   be able to reach out to both urban and rural citizens, and empower them to become comfortable and productive in using technology.
Microsoft has included 14 Indian languages in its newest version of Office 2007 under its Project Bhasha. How has been the response?
The response has been overwhelmingly positive. By successfully introducing 14 Indic languages into the 2007 Microsoft Office system, we are furthering our commitment to enable people to work and communicate in their native language through software. We also introduced the Bhasha online community portal, BhashaIndia (www.bhashaindia. com), which has become a one stop center for all resources related to Indian language computing. The portal has over 15,000 registered users and continues to grow by the day. Apart from articles, news, snippets of interesting information and resources like applications related to Indic computing, BhashaIndia's panel of experts also answer related queries that users post on the forum.
What has been the other key deliverables of Project Bhasha? What is the current status of the project?
Under Project Bhasha, Microsoft has developed local language interface packs (LIPs) for Microsoft Windows Vista and 2007 Office system in 14 Indian languages and built a vibrant
local language community. Microsoft will also be launching Language Interface Packs (LIPs) for 2007 Microsoft Office in 13 Indian languages including Marathi, Gujarati, Tamil, Punjabi, Bengali, Malayalam, Kannada, Nepali, Konkani, Telugu, Urdu, Assamese and Oriya before the end of 2007.
In addition, Microsoft has signed Memorandums of Understanding for Project Bhasha with the Orissa, Punjab and West Bengal governments. We are also working closely with several state governments on the localisation of e-Governance applications in the relevant local language.
Microsoft is also doing other such projects for localisation in APAC region in collaboration with governments there.
Please tell us about some of these projects?
There is tremendous empowerment in working in your own language–especially as the  information revolution has made sweeping changes in the way governments communicate with and serve their citizens.
The opportunities are endless. With the LLP and a localised interface for its citizens,  governments can pursue a digital access strategy where previously it did not make sense. This opens new opportunities to increase online document access, form submission, and other  means of making government more efficient and responsive.
In 2004, for example, the Malaysian government was moving rapidly toward e-Government  programs, and their business community was introducing e-Banking and other commercial  products. With the introduction of the Bahasa Melayu LIP, local companies are able to provide technology solutions, particularly for small businesses and cottage industries, in the national  language. Local IT companies have also benefited from developing more products or services  that are Bahasa Melayu-enabled, such as handwriting recognition software and even speech  recognition programmes.

Could you tell us about the technology solutions being adopted for local language computing? What are your plans to make these solutions and software packages easily accessible?
An LLP is a downloadable application that enables users to install their local language as a "skin" on top of an existing installation of Office Standard Edition 2007 and/or Windows Vista. These include:
A desktop localisation solution for both Windows Vista and Office Standard Edition 2007 (Word/Excel/ PowerPoint/Outlook).
A single language translation that local governments/ experts agree best serves their citizens' needs.
Local solutions such as spelling checkers, translation dictionaries, and screen savers may be developed.
What are the challenges you face in this field? How do you overcome them?
Microsoft Office is the default standard for business communication, and building a new  product that will serve billions of people around the world is a big responsbility. That was why  we set out to make Windows Vista and 2007 Office system the most tested products in  Microsoft's history, with over one billion user sessions and over five million beta downloads.  We have also worked very closely with academia and government agencies from Asia Pacific  and around the world, to understand the needs of each country. We continue to take a long  term view that through technology, we can break the digital divide, and can empower more  people to use the computer.
Apart from introducing new languages into 2007 Office system, we also realised that  supporting readability on the screen is essential when localising any language for the computer screen. That was why Microsoft decided to invest heavily in the research necessary  to develop new fonts catered for different languages. For example, there are only 52 characters in the English language. However, agglutinative languages like Japanese have a  very complex morphological system. Therefore, it is important to ensure that people can communicate as effectively on a mobile phone screen as they can on a computer screen.
That was why our Advanced Reading Technology Group in Redmond undertook a large  project in 2002 to figure out how to make complex East Asian fonts more readable on  computer screens. Due to the large scope of the project, Bill Gates had to personally sign-off on  the research and the development of a Japanese font for screen readability called Meiryo. Meiryo recently shipped with Windows Vista and won a prestigious type design award in  Tokyo from the Tokyo Type Director's Club.
What are some of your future plans for local language programmes?
Microsoft's LLP provides great opportunities to people of all cultures, regions, locations and  languages by facilitating access and promoting communication and interaction. Through our  efforts with this programme, we look forward to making computers more relevant to common  people and creating opportunities for education, public and private services and addressing the digital divide.
Follow and connect with us on Facebook, Twitter, LinkedIn, Elets video