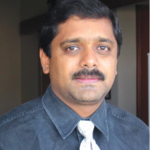 "Nortel believes that any network that is built has to be optimised , trustworthy , and dependable . This means a lot in the networking world. Nortel solutions are focused around the four tenets – resilliency,  performance, security  and simplicity". Says Sajan Paul, Chief Technology Officer, Nortel (skpaul@nortel.com), to egov magazine.
  What is the e-Government vision and goal of Nortel?
Nortel has been associated with mission critical solutions for government, federal and defense establishments.  In North America, Nortel has an exclusive division only to address federal government requirements.
In response to today's radically escalating threat environment and the corresponding need for more capable, cost-effective security and business protection solutions, Nortel Government Solutions offers a holistic, mission-centric Information Assurance (IA) solution suite that delivers:
Proven solutions used by the world's most security-conscious organisations
Lower cost of risk protection
Solutions aligned with the strategic and operational business goals
Widely accepted, standards-based PKI solutions for confidentiality, integrity and authentication across users, data and applications
Systems and applications easily and rapidly integrated with existing IT infrastructure and business processes
Systems engineering, policy development and management support for streamlined operations throughout
a system's entire lifecycle
Reduced downtime and higher productivity
Quicker, cost-effective disaster recovery
Simplified certification and accreditation
Stronger Rate on Investment (ROI)
Nortel believes that any network that is built has to be optimised , trustworthy and  dependable. This means a lot in the networking world. Nortel solutions are focused around the  four tenets – resilliency, performance, security and simplicity.
Functionally, the network should invade to common man and make changes in the way  business is done with citizens. Network and services should grow to a level that it should be  indispensable in the life of common man and businesses.
Please tell us about the Nortel communications networking solutions to strengthen e-Government initiatives of the public sector.
Nortel plays in the following areas of e-Government solution
a) Connectivity – Nortel has world class solution for optical, wired and wireless networks.  Nortel optical solutions are the backbone of many mission critical, high bandwidth networks.  WiMax solutions are also emerging in the 802.16e and 802.16d and Nortel is in the forefront  of these developments and there are quite a few trials are underway worldwide. Multiservice  routing is another key area that is used for low speed connectivity .
b) Security – Networks of small to big sizes are equally vulnerable from hacking,  impersonisation, denial of service, viruses and un-authorised access etc. Public network once commissioned will have thousands of secure transactions through the network. A well  designed network should have a layered approach to the security and Nortel is pioneering in  this area with its industry firewall, threat protection, end point security, VPN, secure  network access. Nortel's philosophy is to provide security at wirespeed. We have industry  alignments with the best in class security solutions which will be part of the e-Government solutions
c) Telephony, Video and application integration – Nortel, with it's leading IP telephony  solutions, is one of the few vendors who are engaged in an end to end telephony solution for our  customers . Nortel succession series of scalable IP telephony system can scale to over  20,000 end points and works on leading protocols like SIP and H.323. Each IP phone may be  used as a rich application delivery platform with the integration with application gateway.  Government agencies can benefit from these secure applications delivered on the phone.  There is a series of video phone and video terminals as part of he multimedia solutions .
d) Disaster Recovery and Business continuity plan – Nortel optical solution with the introduction of OM 5200 and BCS 3000 provides DR connectivity with secure replication and bandwidth efficient features .

"Nortel, in various countries are engaged in building mission critical networks.  Some of the largest public networks in India is built around Nortel technology. In  China, Nortel provide high performance optical backbone, Multiservice switching  and security solution, IP telephony and Video conferencing solutions."
Security is a concern, especially forthe government for its data and information.    What is your opinion regarding security as being built-in feature in e-Government systems from the beginning?
This is absolutely true, especially in government solutions. Since a lot of critical information is at stake, security has to be given utmost importance. Security should be an inherent  feature rather than an after-thought. Security in the DNA is our philosophy.

What are the main security threats for networks and what are some of the solutions offered by Nortel?
As mentioned earlier, security is always a layered approach. No single box can manage the  ever increasing security threats. Government networks are targeted by un-lawful persons  and groups to bring down credibility and steal databases, medical records and many other  important data . Nortel security solution covers i) perimeter security; ii) Network security; iii) core security; and iv) Multimedia security
China has deployed the Wide Area Network solutions from Nortel for its Taxation   system to provide uninterrupted access to critical taxation management information and applications.Please tell us more about this initiative.
Nortel, in various countries is engaged in building mission critical networks. Some of the  largest public networks in India is built around Nortel technology. In China, Nortel provides  high performance optical backbone, multiservice switching and security solution, IP  telephony and video conferencing solutions. We are exploring WiMax based local access  solutions in many countries where last mile access is the biggest challenge. We have been able to provide un-precidented uptime, by careful selection of solution and proper engineering .
In Taiwan, we have deployed a city wide WiFi network using our secure wireless mesh  technology. This provides seamless internet access to common man .

What is your plan for similar public sector partnerships in India?
Nortel works with public and private sector partners to help build advanced e-Goverment  solutions. This alignment works very well in India and there are many skilled system  integration partners engaged in this. Nortel is also looking at working directly through it's  services organisation to help deliver some of the egov solutions.

How is Nortel security solutions positioned itself in view of other major market players in this sector?
Each Network vendor has it's strengths and weaknesses. We have partnered with industry  leaders like Checkpoint, Source fire, Symantec and Microsoft for advanced security solutions  and integrate them with network infrastructure. The key in providing high performance and  reliable network is to use the best in breed solutions and adapt them to the network conditions. For example, Nortel accelerated firewall running checkpoint engine provides industry's first  accelerated firewall platform with over 7 Gbps of thruput.

What is your take on public-private partnership in implementing the e-Government programme in India?
Public- Private partnership is the key to success in many countries like ours. This ensures a  faster turn around, latest technology solutions and tremendous accountability
Follow and connect with us on Facebook, Twitter, LinkedIn, Elets video